We are open Saturday and Sunday!
Call Now to Set Up Tutoring:
(518) 300-4098
Private In-Home and Online Pre-Calculus Tutoring in Delmar, NY
Receive personally tailored Pre-Calculus lessons from exceptional tutors in a one-on-one setting. We help you connect with in-home and online tutoring that offers flexible scheduling and your choice of locations.
Recent Tutoring Session Reviews
"We covered sinusoidal equations, going over the features of the graphs such as amplitude and period. We then approached graphing the equations as the student had in class, comparing them to what you would get in a graphing calculator, and deriving equations from looking at a graph.
He seemed to be pretty confident with the material, and he solved all of the practice problems with few mistakes. I gave him a few tips for graphing the equations, and for looking at graphs."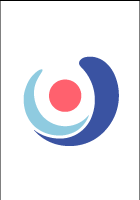 "We covered sinusoidal functions, transformations, and translations of the sine and cosine functions. The student was able to understand most of the concepts. He had a good attitude towards the material and wants to do well on his upcoming final."
"We covered solving matrices using Gaussian elimination, Cramer's Rule, and expansion of minors. The student was struggling with making sense of setting up the matrices and being able to solve for the determinant and different variables. He seemed pretty open to learning the material and figuring out ways to simplify the solving process. I showed him the way that I use to break matrices apart and simplify them before actually having to solve for anything. Overall, I think that the student really started to better understand the material and feel more confident solving the problems."
"We covered solving trigonometric and logarithmic functions. We also graphed and wrote equations of sine waves. The student then completed the test corrections from her test taken on Friday and made a decision that, while taking assessments, we would leave enough space to work out problems in a clear and coherent fashion that can highlight errors, if any. If there is not enough room to work out the problem, we will ask for scratch paper or more room between problems."
"We covered some of the basic concepts in trigonometry, including reference angles, radians, fundamental identities, and using the identities to assess the sign of trigonometric function values in various quadrants."
"We covered standard forms of circles and parabola. The student struggled with the formulas at first, but quickly grasped them. The student was very positive toward the material. We discussed how to approach these kinds of problems on a test."
Nearby Cities:
Westminster Pre-Calculus Tutoring
,
Connecticut Pre-Calculus Tutoring
,
Portland Pre-Calculus Tutoring
,
Hartford Pre-Calculus Tutoring
,
Waterbury Pre-Calculus Tutoring
,
Albany Pre-Calculus Tutoring
,
Danbury Pre-Calculus Tutoring
,
New Britain Pre-Calculus Tutoring
,
Schenectady Pre-Calculus Tutoring
,
Bristol Pre-Calculus Tutoring
,
Meriden Pre-Calculus Tutoring
,
Middletown Pre-Calculus Tutoring
,
Troy Pre-Calculus Tutoring
,
Shelton Pre-Calculus Tutoring
,
Torrington Pre-Calculus Tutoring
Nearby Tutors:
Westminster Pre-Calculus Tutors
,
Connecticut Pre-Calculus Tutors
,
Portland Pre-Calculus Tutors
,
Hartford Pre-Calculus Tutors
,
Waterbury Pre-Calculus Tutors
,
Albany Pre-Calculus Tutors
,
Danbury Pre-Calculus Tutors
,
New Britain Pre-Calculus Tutors
,
Schenectady Pre-Calculus Tutors
,
Bristol Pre-Calculus Tutors
,
Meriden Pre-Calculus Tutors
,
Middletown Pre-Calculus Tutors
,
Troy Pre-Calculus Tutors
,
Shelton Pre-Calculus Tutors
,
Torrington Pre-Calculus Tutors
Call us today to connect with a top
Pre-Calculus tutor in Delmar, NY
(518) 300-4098