We are open Saturday and Sunday!
Call Now to Set Up Tutoring:
(847) 840-2442
Private In-Home and Online Physics Tutoring in Deerfield, IL
Receive personally tailored Physics lessons from exceptional tutors in a one-on-one setting. We help you connect with in-home and online tutoring that offers flexible scheduling and your choice of locations.
Recent Tutoring Session Reviews
"Worked with the students with some ACT prep, and also discussed the SAT test and preparation for that. We focused on the math components, with special attention to geometry, both planar and Cartesian."
"Went over some of the student's papers. We read a story, and he did a great job of sequencing events and recalling details.  Then worked on number games.  Played number bingo and another math-centered card game.  Worked on sequencing the numerals and figuring out which one was missing.  Did fine with figuring out what was missing and what comes next.  Also played numerals dominoes with team numbers, and by the end he was recognizing some 20's, 30's, and 40's."
"The student and I discussed general question types for the GRE verbal and specific strategies for each question type. I lent her GRE books on text completion/sentence equivalence and on reading comprehension/essay and encouraged her to make flashcards of high-yield roots and vocab words. Then we continued math content review, covering systems of linear equations, quadratic equations, and polynomial factoring."
"The student and I met for the first time today and discussed his goals for our sessions, as well as what he perceives are his weaknesses and strengths. He read a social sciences passage and answered 10 questions that we corrected together. He also read a prose piece and we discussed its main points. We began discussing reading comp strategies, as well."
"Assisted with projectile motion lab paperwork and continued coverage of vector addition.  Briefly mentioned new areas coming up (Newton's laws, sum of forces), emphasizing importance of vector addition.  Since client is covering topics of math simultaneously while taking physics, quick covering of math concepts are needed (Trig. basics, etc.).  Providing client with unique notes which offer a checklist on how to answer physics problems."
"For homework story problems, identified the scientific claim, articulated the null and alternative hypotheses, selected the appropriate test statistic, applied experimental evidence, and decided whether to reject the claim on statistical grounds."
"Today we continued practicing numbers 0-100. The student is still able to count to 100 fairly well in English, and can get to 69 in French with minimal prompting. He does struggle with 70's 80's and 90's in French because they are more complex. He is also struggling with number recognition, so we did quite a bit of practice with that. I would alternate asking him to find various numbers, and asking him to identify numbers I wrote down."
"I helped the student review some material in Chapter 8 of his book covering three dimensional notation. I explained to him how vector notation can be converted to parametric form or unit vector form, then helped him do a few problems from the book. The material is conceptual, but pretty easy- very little computation is involved in these problems. He understood it very well by the end of the session."
"The student was attentive and motivated during this session! While she wasn't always happy about how I assign harder worksheets now, I explained that the harder we work in the summer the easier school is going to be in the fall. I think she really got it, because her mood changed from working but not being happy about it to buckling down to get through the material in front of her."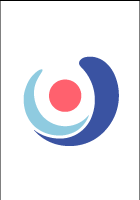 "Today the student and I continued to add to our vocabulary list. We also did a synonym practice section to start familiarizing the student with the presentation of the words. We went over the elimination strategy and the use of prefixes and word structure to narrow down answer choices. We also went over several analogy problems. Lastly, we started looking at the math section, which we will continue to do next session. For homework, I assigned the student some practice problems and to continue reviewing her notecards."
"I met with the student today for the first time. The session went well. We spent our time working through his math homework on fractions, decimals, and percentages. He is a kinesthetic and visual learner, so we focused on modeling math problems. He is an extremely hard worker and easy going kid."
"We specifically covered topics on the endocrine system and the digestive system. The student is preparing for an exam this coming Monday. The student was instructed to create flash cards and work on notes."
Nearby Cities:
Sun Prairie Physics Tutoring
,
Woodstock Physics Tutoring
,
Fitchburg Physics Tutoring
,
Watertown Physics Tutoring
,
Huntley Physics Tutoring
,
Yorkville Physics Tutoring
,
Whitewater Physics Tutoring
,
Oconomowoc Physics Tutoring
,
Hartford Physics Tutoring
,
Fort Atkinson Physics Tutoring
,
Campton Hills Physics Tutoring
,
Oregon Physics Tutoring
,
McFarland Physics Tutoring
,
Cottage Grove Physics Tutoring
,
Marquette Physics Tutoring
Nearby Tutors:
Sun Prairie Physics Tutors
,
Woodstock Physics Tutors
,
Fitchburg Physics Tutors
,
Watertown Physics Tutors
,
Huntley Physics Tutors
,
Yorkville Physics Tutors
,
Whitewater Physics Tutors
,
Oconomowoc Physics Tutors
,
Hartford Physics Tutors
,
Fort Atkinson Physics Tutors
,
Campton Hills Physics Tutors
,
Oregon Physics Tutors
,
McFarland Physics Tutors
,
Cottage Grove Physics Tutors
,
Marquette Physics Tutors
Call us today to connect with a top
Physics tutor in Deerfield, IL
(847) 840-2442