Call Now to Set Up Tutoring:
(404) 704-6763
Private In-Home and Online Physics Tutoring in Decatur, GA
Receive personally tailored Physics lessons from exceptional tutors in a one-on-one setting. We help you connect with in-home and online tutoring that offers flexible scheduling and your choice of locations.
How can Physics tutoring help you succeed?
Physics involves the concepts that try to explain the nature of the world and universe. It attempts to define principles through rules, called laws, which include Newton's laws of motion, the law of gravity, the laws of thermodynamics, and Coulomb's law, which aims to explain what impacts the magnitude of an electrostatic force. These are hard topics that a tutor could help explain, if you haven't figured it all out in class. If you also need assistance with electromagnetic interference, unbalanced forces, the buoyant force, or torque, let a skilled professional tutor in Decatur, GA, teach you all about physics.

Varsity Tutors can connect you with experienced physics tutors in Decatur, who are experts in their field, and skilled at teaching students of all levels. They can apply different teaching styles to try to help you comprehend the material. Building on your weaknesses and confidence, your tutor will target the most challenging topics for you in customized lessons. An alternative to the "one-size fits all" method of many classroom teachers can get you ahead faster than you think.

If physics is a subject you find hard, then it can take up lots of your time. Your tutor can boost your efficiency, and be flexible as well. They can travel, so lessons in the comfort of your own home are possible, or at a library, cafe, or even a coffee shop. Classes, work, and other obligations don't need to hamper your learning experience. The tutor can be available in the evening or on a weekend. They're also able to work online, with face-to-face remote lessons managed via a live learning platform. Whether in-person or on the web, we can find you a tutor in Decatur, who is as adept at physics as they are at teaching physics.

Having understood physics, and being a great teacher, your tutor has many assets that can help you effectively learn about work and energy, contact force, magnetic forces, and more. Various materials and assignments can be applied to your lessons. Your tutor is there to meet all your learning needs. An experienced physics tutor in Decatur, GA, can pinpoint your problem areas and get you working towards success in the course. Their help can get you caught up, ahead of the rest of the class, or ready for an exam that once seemed daunting, but which you could be ready to face.
Recent Tutoring Session Reviews
"We discussed rotational forces and rotational motion including angular velocity. We worked several problems that related linear forces to angular velocities. We also worked problems involving pulleys and moment of inertia for beams."
"We started angular motion which went well, even though her teacher hadn't covered the topic yet. Some concepts were more difficult than others, but she understood the basics. We went over some practice problems, and next time we will start reviewing for the final."
"The student completed his Statics homework, so we went over Shear Force Diagrams, Bending Moment Diagrams, and internal forces of beams. We also looked at 3-D Analysis of forces on a member. I feel that he really got the grasp of all of the concepts today."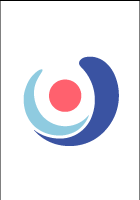 "I created a few practice problems in physics to help the student prepare for his upcoming test. I also kept on eye on his performance on his math homework while I did so and was very happy with how well he did with little to no help. He also did well on the practice problems and only needed a little bit of help to complete a more difficult problem. I'm confident he'll do well on his test tomorrow."
"The student received an A- in physics for the first term. Her test performance is improving. She got an 83 on her most recent test, which she believes is higher than the class average score. She got a test question right that most of the class did not. I am happy with this progress. She also recently got a 23/25 on a quiz. They are currently covering a unit on work and energy. The student and I identified that the points she loses on tests and quizzes are often from making a simple problem overly complicated. Time also seems to be a factor on test performance because the teacher certainly asks them to do a lot in a short amount of time. During our meeting, we focused on the fundamentals of springs and continued conceptual discussions of energy conservation. We also did a few practice problems and went over where she lost points on her test and quiz."
"I answered a question that the student had on one of the practice problems and he understood. I presented some new material which included the conditions for equilibrium, tensile stress, bulk stress, and shear stress, the Universal Law of Gravitation, and circular satellite velocity. He had no questions and seemed to understand the material."
Nearby Cities:
Alpharetta Physics Tutoring
,
Johns Creek Physics Tutoring
,
Duluth Physics Tutoring
,
Marietta Physics Tutoring
,
Dunwoody Physics Tutoring
,
Norcross Physics Tutoring
,
Sandy Springs Physics Tutoring
,
Roswell Physics Tutoring
,
Lawrenceville Physics Tutoring
,
Athens Physics Tutoring
,
Atlanta Physics Tutoring
,
Smyrna Physics Tutoring
,
East Point Physics Tutoring
,
Gainesville Physics Tutoring
,
Peachtree City Physics Tutoring
Nearby Tutors:
Alpharetta Physics Tutors
,
Johns Creek Physics Tutors
,
Duluth Physics Tutors
,
Marietta Physics Tutors
,
Dunwoody Physics Tutors
,
Norcross Physics Tutors
,
Sandy Springs Physics Tutors
,
Roswell Physics Tutors
,
Lawrenceville Physics Tutors
,
Athens Physics Tutors
,
Atlanta Physics Tutors
,
Smyrna Physics Tutors
,
East Point Physics Tutors
,
Gainesville Physics Tutors
,
Peachtree City Physics Tutors
Call us today to connect with a top
Physics tutor in Decatur, GA
(404) 704-6763