We are open Saturday and Sunday!
Call Now to Set Up Tutoring:
(310) 617-6847
Private In-Home and Online Elementary Math Tutoring in Dana Point, CA
Receive personally tailored Elementary Math lessons from exceptional tutors in a one-on-one setting. We help you connect with in-home and online tutoring that offers flexible scheduling and your choice of locations.
Recent Tutoring Session Reviews
"The student had only two problems for us to work on together but I found similar practice problems online. We worked on these for an hour."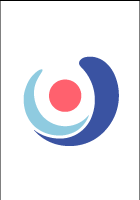 "The student is working on multiplying and dividing fractions and is coming along very well. We did quite a few story problems on fractions, too. Then we worked on changing fractions into decimals."
"The student is taking a math quiz tomorrow so tonight we did a review session, which focused on 1) the concept of rational numbers 2) converting between fractions and decimals 3) understanding perfect squares and non-perfect squares. She has made great progress, especially on fraction divisions and estimating the values of non-perfect squares."
"Geometry was covered with the student this week. She has a math test on Friday over content on angles (types, measurement, and drawing), rays, lines, line segments, and using a protractor. She completed her homework and we reviewed her study guide that covered the test. She asked that I review all the material on the study guide with her. I had her to define and draw the items related to the content. She did very well. I encouraged her to study for the next three days to be prepared for the test. She seemed more engaged for this geometry test than the previous one. I think she'll do well."
"During the flashcard review, the student was able to do them faster than she has been able to in the past. While playing Bingo, I noted her use of skip counting, counting on, a combination of the two, and the strategy of using fingers for the 9s. That was a first! She did quite well with the strategies. During her practice, she increased the number correct in a row from 10 to 17! She was then given a practice sheet of 100 problems that only focused on the 3s. She completed it in 10 minutes and 35 seconds with 100% accuracy. The remaining few minutes were spent playing BAM! She was engaged and fully participated."
"The student and I had a productive session tonight. We went over her homework. She then read two stories to me, did her fluency questions, did a math worksheet, read sight words, and wrote a sentence using her sight words. She did a great job of staying on task and worked really hard!"
Nearby Cities:
Malibu Elementary Math Tutoring
,
Pacific Palisades Elementary Math Tutoring
,
Santa Monica Elementary Math Tutoring
,
Brentwood Elementary Math Tutoring
,
Woodland Hills Elementary Math Tutoring
,
Santa Clarita Elementary Math Tutoring
,
Thousand Oaks Elementary Math Tutoring
,
Simi Valley Elementary Math Tutoring
,
Camarillo Elementary Math Tutoring
,
Moorpark Elementary Math Tutoring
,
Santa Paula Elementary Math Tutoring
,
Agoura Hills Elementary Math Tutoring
,
Calabasas Elementary Math Tutoring
,
Port Hueneme Elementary Math Tutoring
,
Fillmore Elementary Math Tutoring
Nearby Tutors:
Malibu Elementary Math Tutors
,
Pacific Palisades Elementary Math Tutors
,
Santa Monica Elementary Math Tutors
,
Brentwood Elementary Math Tutors
,
Woodland Hills Elementary Math Tutors
,
Santa Clarita Elementary Math Tutors
,
Thousand Oaks Elementary Math Tutors
,
Simi Valley Elementary Math Tutors
,
Camarillo Elementary Math Tutors
,
Moorpark Elementary Math Tutors
,
Santa Paula Elementary Math Tutors
,
Agoura Hills Elementary Math Tutors
,
Calabasas Elementary Math Tutors
,
Port Hueneme Elementary Math Tutors
,
Fillmore Elementary Math Tutors
Call us today to connect with a top
Elementary Math tutor in Dana Point, CA
(310) 617-6847