Call Now to Set Up Tutoring:
(214) 206-7940
Private In-Home and Online Reading Tutoring in Dallas Fort Worth, TX
Receive personally tailored Reading lessons from exceptional tutors in a one-on-one setting. We help you connect with in-home and online tutoring that offers flexible scheduling and your choice of locations.
How can a tutor assist you in conquering Reading?
Without comprehension, reading may be frustrating and mind boggling to the average child. In order for a child to succeed in the majority of their studies, reading has to be a understood skill. Younger children tend to have confusion with vocabulary, phonics, story mapping, contractions, antonyms and synonyms, high frequency words, and rhyming. Such confusion with these literacy concepts and terms is perfectly normal for younger children to experience. However, there's no need to prolong the uncertainty and doubt. The educational directors at Varsity Tutors are happy to help you find an independent, professional reading tutor in the Dallas-Fort Worth area.

Children who are good readers typically may draw on background knowledge as they read, make predictions of a story, visualize the events they're reading about, recognize a text's structure, identify a purpose for what they are reading, and monitor their purpose for reading a specified text. If your child is having issues with any of these reading comprehension skills, then it may be time to contact a professional tutor to assist them with the above skills. Varsity Tutors may help your child make his or her reading study sessions more productive by finding you a tutor in Dallas-Fort Worth, TX.

The educational directors at Varsity Tutors may help you pick a tutor who meets you and your child's needs. It all comes down to what is convenient for you, your family, and your child. If you live a pretty busy lifestyle, maybe you prefer to have your little one's tutoring sessions done face-to-face online. On the other hand, if you prefer to have a tutor come to your home for in-person sessions, this may also be set up. The tutors suggested to you through Varsity Tutors may even meet with you and your child at a local public place, such as a cafe, park, or library.

With Common Core standards being the uniform guide in the state, it is important that your child lives up to these standards in order to excel in his or her studies and in order to graduate to the next grade level. Even if your child is struggling with his or her reading courses, we may find you a professional reading tutor in Dallas-Fort Worth, TX, who may try to help your child meet his or her goals for the course. Help your little one get started on preparing for their reading classes, Common Core reading standards, and State of Texas Assessments of Academic Readiness (STAAR) by contacting our educational directors in Dallas-Fort Worth today to find reading tutors to address all of your child's problem areas.
Recent Tutoring Session Reviews
"We worked more on sight words, writing his number words, making a one-to-one correspondence with counting, and some phonograms. We then reviewed more of the "rules" of words (i.e. vowel consonant e patterns)."
"The student worked on reading vocabulary, using new words in sentences. He correctly identified which words to use in the sentences, and used the correct suffixes to match the vocabulary with plural nouns and/or verb tense. He also worked on several division problems."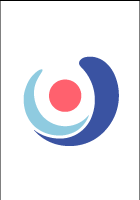 "Topics: reading and reading comprehension

Progress: This session was successful again. We will soon be through with all of the Frog and Toad stories, which we have both loved. I looked at some other books. The student is reading faster, but I want to help him be able to figure out difficult words on his own. I will try to emphasize this in our next sessions."
"The student finished 'Little Women' and has started watching the movie. We talked for a while about the differences between the book and movie adaptation. I also asked her comprehension questions, such as whether Jo was right to choose Prof. Bhaer over Laurie, and which sister she identified most with. We then decided to read 'The Giver' by Lois Lowry as our next book. Since we are in between books, I brought the short story 'Everyday Use' by Alice Walker to read together. I thought the student was mature enough to understand it. She did miss some of the nuances and themes, but overall grasped it quite well. We finished by writing sestinas, after reading Elizabeth Bishop's 'Sestina'."
"The student and I continued to work on reading comprehension. We examined his teacher's comments to the latest set of questions he submitted. We noticed he tends to rush/not proofread his answers, sometimes resulting in him forgetting page numbers or to change typos. We continued to work on him getting the big picture or the larger point of a section of reading. We also continued to work on him understanding the function of a paragraph in a larger article of piece of text. He showed continued signs of improvement."
"Continued our work on reading. I noticed before that the student struggles with consonant blends, so we worked on some (fl-, fr-, br-, bl-, dr-) - reading these in a list and then looking at sentences where they are combined. Our big focus is breaking big words into smaller pieces, as the student tends to gloss these over while reading, which is common for his age - most 4th graders want to get the gist of the story and get to the end, rather than dwelling on a single word. We'll continue this in our next session, and I also will add more consonant blends like sh- and ch-."
"I had planned to continue our math assessment from last week, but the student had brought home a stack of completed homework from over the semester that she wanted to share with me, and I thought this would be a good way to get more assessment in other subjects. The homework she had was reading homework, and we went over the stack together, as she explained the different concepts to me as she understood them. From everything I have seen, the student is an excellent reader. She understood the comprehension questions and order of events very well and was able to retell stories with great detail. We talked about "Charlotte's Web" since they had read that, and revisited some parts of the book. As far as math goes, I think going forward we should focus on getting the student more familiar with her addition and subtraction facts, because this is going to be critical for her in third grade. She understands math concepts well but still counts on her fingers to add."
"We went over last week's homework and verbalized sentences using the defined words. Then she sorted through fragments of words on paper to make the whole words, most of them two syllable words. Then we played a word game the last five minutes of the session."
"I had the student try reading a children's book to assess her reading level. She has memorized certain words, but is not able to tackle new words. Since she does know what letters sound like, we made letter flashcards together so she could shuffle around letters and create words, learning to sound them out using phonics. She gradually got the hang of the game, and was able to guess what words certain letters made, and what letters certain words used. She still tries to guess words too early, and gets confused if there is a long or new word, but she is learning very quickly. By the end of the session, she was piecing together new words based on the sounds. Once she gains confidence sounding out words, I will look forward to teaching her how to predict word order and interpret sentence meanings. It was a wonderful session with a wonderful family."
"We worked on reading comprehension, multiplying and dividing fractions, and shortcuts to use when simplifying fractions. The student's rate of accuracy on the reading comprehension was higher today than it has been in past sessions."
"During this session, the student and I continued to read our bug book. I am encouraging him to think about the "main idea" of every paragraph once we finish it. I'm still noticing that his comprehension is sometimes outmatched by vocabulary, so I'm pushing him to ask questions about words and concepts he does not understand."
"We worked on sight reading out loud. We alternated paragraphs. The student worked beautifully on decoding and only substituted an incorrect word a few times. His comprehension was pretty good. I believe that this summer with tutoring will build his reading skills so that in September he will definitely be on grade level."
Nearby Cities:
Plano Reading Tutoring
,
University Park Reading Tutoring
,
Allen Reading Tutoring
,
McKinney Reading Tutoring
,
Irving Reading Tutoring
,
Carrollton Reading Tutoring
,
Garland Reading Tutoring
,
Grand Prairie Reading Tutoring
,
Arlington Reading Tutoring
,
Fort Worth Reading Tutoring
,
Denton Reading Tutoring
,
Lewisville Reading Tutoring
,
Richardson Reading Tutoring
,
Frisco Reading Tutoring
,
Flower Mound Reading Tutoring
Nearby Tutors:
Plano Reading Tutors
,
University Park Reading Tutors
,
Allen Reading Tutors
,
McKinney Reading Tutors
,
Irving Reading Tutors
,
Carrollton Reading Tutors
,
Garland Reading Tutors
,
Grand Prairie Reading Tutors
,
Arlington Reading Tutors
,
Fort Worth Reading Tutors
,
Denton Reading Tutors
,
Lewisville Reading Tutors
,
Richardson Reading Tutors
,
Frisco Reading Tutors
,
Flower Mound Reading Tutors
Call us today to connect with a top
Reading tutor in Dallas Fort Worth, TX
(214) 206-7940