Call Now to Set Up Tutoring:
(214) 206-7940
Private In-Home and Online MCAT Tutoring in Dallas Fort Worth, TX
Receive personally tailored MCAT lessons from exceptional tutors in a one-on-one setting. We help you connect with in-home and online tutoring that offers flexible scheduling and your choice of locations.
How can MCAT tutoring help you succeed?
Students pursuing a medical degree generally have a long educational path ahead of them, and one challenge they must face is the Medical College Admission Test, or MCAT. As its name indicates, this exam is used as a medical school admission test for prospective medical students. The exam tests students on their critical analysis and reasoning skills and their knowledge of biological and biochemical foundations of living systems; chemical and physical foundations of biological systems; and psychological, social, and biological foundations. In total, the exam lasts for seven-and-a-half hours. This whopper of a test can be difficult for students to prepare for, so the assistance of a Fort Worth, Texas, MCAT tutor may be a good idea. The educational directors at Varsity Tutors can help you discover a great tutor who can work with you to complete your test prep.

You may have to score well on the MCAT to get into the medical school of your choice. In order to do this, you will need to know the information on the test and work through it at a productive pace. MCAT tutoring in Fort Worth can help you create a test prep plan that can lead you up to test day and cover all of the necessary subjects. You will be tested on a wide variety of medical information such as basic biology, sociology, biochemistry, and even reading comprehension. To help you prepare for these subjects, your tutor can create original practice materials. As you could likely be stronger in some areas than others, your tutor can take your strengths and weaknesses into account and create a curriculum that is right for you.

With a personal MCAT tutor in Fort Worth, you can receive a speedy response time from your tutor. You don't have to wait to grade your practice exams, and you can get immediate feedback on your answers and how to improve them. Each section of the test is multiple choice, and there may be techniques to reading and understanding the questions that your tutor can help you with.

Varsity Tutors can help you to find a great tutor who can meet with you at the times and places that work best for you. You can choose to meet in person or live face-to-face online for tutoring sessions at your most convenient time. The MCAT is a daunting test, but with the help of Fort Worth, TX, MCAT tutoring, you can create and work through a test prep plan that can help you prepare.
Recent Tutoring Session Reviews
"The student and I went through two passages very slowly in order to practice active reading and techniques for answering questions. Although it took us a while, today was extremely productive as it helped me to identify several things that I wanted him to change while working through passages. He is trying to focus more on identifying the author's main point and the examples that support the point. He is also working on mental mapping. In terms of answering the questions, the student is working on going right to the passage as soon as he reads the question stem instead of reading the question stem and then reading all the answer choices, reading the passage, and reading the answer choices again."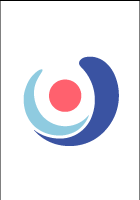 "Today we first went over the student's questions for his practice test. He has been pretty consistent with his practice test scores right now over the last two tests. We shall see how his practice test Saturday goes. He is contemplating postponing the exam to June if his practice test Saturday isn't consistent. His needs to continue working on the reading section. Then we went on to create a schedule of what to do each day till May 30th, the day of his scheduled exam. I brought a printout calendar for the month of May and we worked on a realistic schedule together. We concluded with practice passages for electrochemistry."
"We discussed amino acids and bond strength and proceeded to go over a number of problems. We discussed what would be the best strategy for his studying. I stressed the importance of practice tests and how useful they are in gauging your strengths and weaknesses. He has been putting in consistent hours and showed an improvement even from Monday's session. He needs to review a number of physical science concepts since he seems rusty on basic kinetic equations. We went over several of these problems and discussed how he should keep an equation sheet and a list of high-yield concepts to review."
"The student did not take a practice test today, as to allow her stamina to build before tomorrow's test. We therefore covered some topics that remained tricky to her and went over biological sciences sections on previous tests as well as discussed some chapter review questions in her MCAT review books. After reviewing her last minute questions, I recommended that she get a good night's rest and then go in there and do everything we've been practicing. I know she'll do great! She did great work pushing through all of this intense preparation process!"
"In today's lesson we focused on dealing with longer and more difficult passages and tactics to properly solve each problem. We also went through how it is necessary to find backing from the passage for each answer choice."
"In my first meeting with the student we discussed a general study plan for the rest of the, the structure of the test, some test taking tips, and some effective study habits. We also began review on the Biology section of the test."
"We spent the session going over the material the student's had reviewed. Including stoichiometry, periodic trends, and bonding for General Chemistry. First we went over any questions the student had with respect to the content, focusing on how to find the limiting reagent in a chemical equation. Next we went over the practice questions she had done. As we went over her answers I think her understanding improved quite a bit."
"Developed a study plan and discussed tentative schedule for taking practice exams. Covered some introductory topics in physics: basic trigonometry, special triangles, adding/subtracting vectors. Then began kinematics: displacement, velocity, and acceleration, and their graphical representations."
"Today we went over solutions and solubility. The student emailed me a few passages and questions the night before. I took a look at them beforehand and we went over them today during our session. We also reviewed general concepts, like the solubility equilibrium constant, solvation and hydration, Gibbs free energy of dissolution, and the solubility rules. We also discussed general strategies for experimental passages. We also briefly reviewed circuits and worked on a problem on parallel resistors.
She seems to be understanding these concepts better. Overall it was a productive session and she is definitely moving forward."
"During this session, the student and I began by reviewing three practice passages on kinematics and motion in 2-D. The questions she missed pertained to understanding vertical acceleration and the vertical component of flight. We reviewed how displacement and time in flight are calculated before moving onto chemistry. In chemistry we covered gases, kinetic motion, rate laws, and catalysts/enzymes. After explaining, we did a practice passage on gases in ideal and non-ideal circumstances, then reviewed answers. The behaviors of ideal and non-ideal gases were not something the student had covered, so we spent time exploring these. In our next session, we will be doing fluids and pressure, covering waves/sound, and taking two more mini-physics passage tests."
"We reviewed biological sciences passages from the student's test book and covered topics including viral infection, glycoproteins, cell culture, vascular cells, codons and translation, sex linked chromosomes, and related topics"
"The student and I finished our review of the physiology on the exam. We started with review of the digestive system in detail. We discussed each component and organ involved, all the enzymes that are secreted and their function, as well as the mechanisms of control involved. We then moved on to the excretory system, which I covered as a component in the larger concept of homeostasis. We discussed the kidneys, their structure, function, and the selective permeability throughout each part of the kidney. We also discussed hormonal control. With the topic of homeostasis, we also covered the function of the liver (in terms of regulating glucose and ammonia levels), and the skin as well. We finished the session by discussing the ear and eye, finishing up the nervous system. I recommended that she start doing passage problems for the cardiovascular and respiratory systems, to get used to the set up as well as start reviewing."
Nearby Cities:
Plano MCAT Tutoring
,
University Park MCAT Tutoring
,
Allen MCAT Tutoring
,
McKinney MCAT Tutoring
,
Irving MCAT Tutoring
,
Carrollton MCAT Tutoring
,
Garland MCAT Tutoring
,
Grand Prairie MCAT Tutoring
,
Arlington MCAT Tutoring
,
Fort Worth MCAT Tutoring
,
Denton MCAT Tutoring
,
Lewisville MCAT Tutoring
,
Richardson MCAT Tutoring
,
Frisco MCAT Tutoring
,
Flower Mound MCAT Tutoring
Nearby Tutors:
Plano MCAT Tutors
,
University Park MCAT Tutors
,
Allen MCAT Tutors
,
McKinney MCAT Tutors
,
Irving MCAT Tutors
,
Carrollton MCAT Tutors
,
Garland MCAT Tutors
,
Grand Prairie MCAT Tutors
,
Arlington MCAT Tutors
,
Fort Worth MCAT Tutors
,
Denton MCAT Tutors
,
Lewisville MCAT Tutors
,
Richardson MCAT Tutors
,
Frisco MCAT Tutors
,
Flower Mound MCAT Tutors
Call us today to connect with a top
MCAT tutor in Dallas Fort Worth, TX
(214) 206-7940