Call Now to Set Up Tutoring:
(214) 206-7940
Private In-Home and Online Mandarin Chinese Tutoring in Dallas Fort Worth, TX
Receive personally tailored Mandarin Chinese lessons from exceptional tutors in a one-on-one setting. We help you connect with in-home and online tutoring that offers flexible scheduling and your choice of locations.
How can a tutor assist you in conquering Mandarin Chinese?
Learning Chinese can give you the chance to experience a new culture and learn to communicate with an enormous number of people. In fact, one in five people in the world speak some form of Chinese. While the language itself is not considered particularly difficult to learn, the tones of Mandarin are very tricky. Mandarin Chinese tutoring in Fort Worth, Texas, may be a great idea to help you learn Mandarin. Varsity Tutors' educational directors can work to connect you with a tutor that can help you learn.

Another difficult part of learning Mandarin is learning the Chinese characters. These figures are nothing like the English alphabet, so it can be difficult for students to learn to interpret these symbols. With over 2,000 characters used in common writing, a student may be overwhelmed if they're on their own. A Mandarin Chinese tutor in Fort Worth can teach you study techniques that could make learning the characters easier. English learners generally start learning Chinese with pinyin, or the writing system that uses the Latin alphabet. Many students can learn to speak the language with pinyin, but struggle to make the transfer to characters. With a tutor to help you through your Chinese goals, you can consistently work towards fluent reading of Chinese characters.

A private tutor can be a great asset when learning a language because they offer immediate feedback and assistance on your progress. In a classroom, you may not get the individualized attention you desire, but with a tutor, you can be the sole student. Your tones, character practice, or sentence structure can be the main point of a lesson. Your Fort Worth Mandarin Chinese tutor can prepare materials designed to help you learn in a way that works best for you. With sessions and materials catered to your needs, Chinese lessons can be more enjoyable and easier to engage with.

Varsity Tutors' educational directors can work hard to help match you with a tutor that fulfills your needs, including your preferred meeting time and place. Your personal tutor can meet with you to conduct your Chinese lessons in person or live face-to-face online through our learning platform. The live learning program allows the tutor to easily interact with the student for an engaging session, all while online. Consider a Mandarin Chinese tutor in Fort Worth, TX, to assist you with your studies as you work towards your Mandarin Chinese goals.
Recent Tutoring Session Reviews
"I first spent some time getting to know the student, asking about her learning styles, classes, etc. We then did a few science passages and I showed her a few techniques to use to sort through the information. We went through some of the essays and talked about why they received certain scores. We talked about test-taking strategies like clustering and I asked her to do an essay and science section before we meet next. I will also bring her a couple of handouts on grammar rules and math formulas specific to the ACT. The student is a very bright young lady and I am happy to be working with her!"
"Today we covered biology and geometry. We looked at a biology homework assignment and reviewed the different organelles of a cell. Additionally, we also made good headway into the math homework that the student missed recently."
"We talked about sin and cos functions. We also talked about the product and quotient rule. Next the student should memorize the rules for taking the derivative of sine and cosine and understand how to use the general rules to get more complicated results."
"We spent today's session going over the student's research paper for English. The paper was very well written with minor additions here and there. We will be continuing to work on his paper during our next session, and hopefully have a final draft ready to be turned in."
"The student studied for his dictation test and copied characters for his homework. He takes a lot of pride in his handwriting and approached the assignments with great care. We also practiced answering and asking questions, focusing on the question words "ji" (how many), "duo shao" (how many) and "shen me" (what). The student used flash cards to review old vocabulary. A great session."
"Review new words and dialogue 1 in Unit 3 Lesson 5. Study dialogue 2. Study Unit 3 Lesson 6's new words and dialogues. Learn usage of ''yao''(want).

Study Unit 4 Lesson 1's new words and dialogue 1. Learn all color words on page 172."
"We continued practicing the self-introduction languages so that the student could be more comfortable talking to strangers about himself. Went over some new vocabularies about connector phrases, level of frequency phrases. The student is getting more comfortable about speaking mandarin and is better at remembering the phrases."
"The student and I reviewed the vocabulary she had learned. We then had a conversation in Mandarin about her garden, her family, and the weather, adding vocabulary as we went along. I recorded the vocabulary from our lesson on her phone for her to practice and recite."
"Today we reviewed chapters 1-5, and started chapters 6-8. He does not have too much trouble with pinyin. We also started working on basic grammar."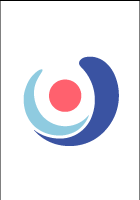 "The student continued improving on the tones. Learned how to purchase a piece of clothing, how to bargain, and how to pay. Subjects included clothing, discount and money. Fun session."
"We reviewed the topic of Nature and we read a poem using those vocabulary words. We read another poem introducing pronouns, both singular and plural. We made sentences using personal pronouns."
"We began by reviewing the homework the student had done. I corrected a few mistakes and went over them with him. Next, he asked me a few lingering questions about the homework and what we went over during the previous session. After that, we went through the first dialogue of the next lesson. Finally, we conversed in Chinese."
Nearby Cities:
Plano Mandarin Chinese Tutoring
,
University Park Mandarin Chinese Tutoring
,
Allen Mandarin Chinese Tutoring
,
McKinney Mandarin Chinese Tutoring
,
Irving Mandarin Chinese Tutoring
,
Carrollton Mandarin Chinese Tutoring
,
Garland Mandarin Chinese Tutoring
,
Grand Prairie Mandarin Chinese Tutoring
,
Arlington Mandarin Chinese Tutoring
,
Fort Worth Mandarin Chinese Tutoring
,
Denton Mandarin Chinese Tutoring
,
Lewisville Mandarin Chinese Tutoring
,
Richardson Mandarin Chinese Tutoring
,
Frisco Mandarin Chinese Tutoring
,
Flower Mound Mandarin Chinese Tutoring
Nearby Tutors:
Plano Mandarin Chinese Tutors
,
University Park Mandarin Chinese Tutors
,
Allen Mandarin Chinese Tutors
,
McKinney Mandarin Chinese Tutors
,
Irving Mandarin Chinese Tutors
,
Carrollton Mandarin Chinese Tutors
,
Garland Mandarin Chinese Tutors
,
Grand Prairie Mandarin Chinese Tutors
,
Arlington Mandarin Chinese Tutors
,
Fort Worth Mandarin Chinese Tutors
,
Denton Mandarin Chinese Tutors
,
Lewisville Mandarin Chinese Tutors
,
Richardson Mandarin Chinese Tutors
,
Frisco Mandarin Chinese Tutors
,
Flower Mound Mandarin Chinese Tutors
Call us today to connect with a top
Mandarin Chinese tutor in Dallas Fort Worth, TX
(214) 206-7940