Call Now to Set Up Tutoring:
(404) 704-6763
Private In-Home and Online Summer Tutoring in Dallas, GA
Receive personally tailored Summer lessons from exceptional tutors in a one-on-one setting. We help you connect with in-home and online tutoring that offers flexible scheduling and your choice of locations.
Recent Tutoring Session Reviews
"We worked on three sections today: Essay, Critical Reading, and briefly on a math section. We spent the last 25 minutes reviewing questions missed.

For the next two sessions, we will be focusing on Writing and Critical Reading sections. We will do sections from a practice exam, score the answers, and review questions missed and strategies to use on similar questions in the future."
"Went over Common Ion equilibrium which was newly introduced on Thursday. We practiced with a few example problems. We mainly spent our time reviewing for the Exam on Monday. We discussed and differentiated all the different equilibrium constants - Kc, Ka, Kw, Kh, Kb. We also talked about rate constant k and rate of reactions. We went through her old quizzes and homework problems for practice."
"In today's session, I helped the student with her school math homework, which covered surface area and volume of prisms and cylinders, square roots, and Pythagorean theorem.  She seemed to have a good understanding of the material afterwards.  Then, we reviewed the Reading questions from her book, and I explained the ones she answered incorrectly.  We also went over the Math questions that I assigned.  Progress was great! The student always focuses on learning things she doesn't understand and reviews it before our next session. We didn't have time to cover Writing, but we will focus on this section during our next session.  I also assigned more Math problems for her to practice."
"The student and I discussed each of the sections of the SAT. We covered, in depth, each of the sections and strategies on how to take the test. She will be taking a baseline diagnostic test from the prep book this weekend and will scan and email her answer sheet and essay to me for scoring. She has vocabulary, writing, and reading work to do this week."
"Today the student and I worked through her notes from the economics class she is taking. We did our best to work through the notes she had taken during class time. This lead us to reviewing concepts such as consumer and producer surplus, demand and supply curves, and tax implications. For our next session, I have talked with the student about possible ways to improve her note-taking during class so that we will have a better outline to work by during our next session."
"The student and I went through a practice AP test. We went through her physics homework on centripetal force, then went through her algebra homework on geometric series. She has a handle on the physics, and will have to work on real world applications of geometric series.  "
"Went over math and reading with the student. I think we figured out why Albert is struggling with his reading: He has trouble with passages that are telling stories. So I need to concentrate on getting him used to reading fiction and answering questions on things."
"The student and I reviewed the English and Math sections of his practice test. He scored 21 on English, 25 on Math, 33 on Reading, and 30 on Science. The student's grammar has improved considerably. In Math, we talked about strategies for guessing. We also went over cotangent and log."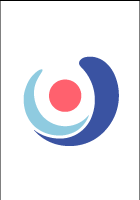 "The student and I focused on math tonight. She picked up as the session continued. I need to review graphs, triangles, and angles with her. She will have extra time on the ACT which is great news--she gets through the English section quickly but the extra time will be a huge help on math and reading."
"The student and I met for our second statistics tutoring session. She had sent me the packet of problems she was working on which was a general review sheet for her test. I had looked over the packet to have a general idea of the topics presented. We went through the questions with me asking her what type of test she though was required, what the assumptions were, how to do it on her calculator, and what her conclusions were. She has a reference note card with information about the various procedures and she is generally able to come up with the correct test or procedure. We spent a fair bit more time discussing regression analysis."
"Prepared for the upcoming test. Reviewed study strategies and how to synthesize sources for an essay test. Practiced precision and clarity with writing thesis statements, following a formula to outlining and presenting evidence, using compelling language to sound convincing, and prioritization of study time."
"We covered the general format of the Reading and Writing Sections of the SAT. We then used a real SAT and did one Writing and one Reading Section together. The student learned new vocabulary and study techniques. For next session, he will have an SAT essay prepared, which we will review for the criteria laid out in this session. Then we will cover reading analysis and grammar in more depth, and then apply it to more practice sections. He is an intelligent and teachable student and the tutoring session was very positive."
Nearby Cities:
Alpharetta Tutoring
,
Johns Creek Tutoring
,
Duluth Tutoring
,
Marietta Tutoring
,
Dunwoody Tutoring
,
Norcross Tutoring
,
Sandy Springs Tutoring
,
Decatur Tutoring
,
Roswell Tutoring
,
Lawrenceville Tutoring
,
Athens Tutoring
,
Atlanta Tutoring
,
Smyrna Tutoring
,
East Point Tutoring
,
Gainesville Tutoring
Call us today to connect with a top
Summer tutor in Dallas, GA
(404) 704-6763