We are open Saturday and Sunday!
Call Now to Set Up Tutoring:
(404) 704-6763
Private In-Home and Online Reading Tutoring in Dallas, GA
Receive personally tailored Reading lessons from exceptional tutors in a one-on-one setting. We help you connect with in-home and online tutoring that offers flexible scheduling and your choice of locations.
Recent Tutoring Session Reviews
"Today we worked on religion and an essay for his English class. He wrote a well-organized, highly imaginative essay and we found the religion answers with relative ease. Then we worked on vocab for a bit."
"We went back over one type of optimization problem (distance from a curve to a point) that the student was having trouble with on his homework. We also went over taking limits to find end behavior and asymptotes. Some of these were surprisingly tricky. The student is going to work on his homework, which is due on Monday, and we'll go over the problems he has questions about tomorrow."
"We began this session by reviewing practice problems from a test she had recently taken. We then worked on completing synonyms and analogy problems. Finally, we completed math word problems. Excellent work today!"
"The student and I spent the session going over many practice problems. As we progressed through different math topics covered by the ACT, I made her a sheet of formulas and equations that are likely to appear on the real thing."
"The student is taking a five-week organic chemistry course over the summer. At the time of our first session, she had already had one exam and had not performed well. Since the course is extremely fast-paced, we spent a lot of time simply reviewing concepts during this session. Topics included: Lewis structures, Lewis acids and bases, Bronsted-Lowry acids and bases, resonance structures, and alkene reactions.  We spent most the time both going over her notes from class as well as her previous exam.  My goal for her was to become more familiar with the concepts of organic chemistry first before we really start to practice problems and use the material she learned. She is a good student and a hard-worker, and I believe that her grade will improve in this class."
"Today the student and I focused on building his vocabulary. I prepared more flashcards so we are now at a total of about 30 words. For today, we only conjugated in present and perfect tenses so that we could keep our attention on memorizing the words themselves. Tomorrow we will add 10 more words to the mix and will also cover some Colombian idioms."
"We spent the entirety of the session discussing fluids and solids, important topics for the Physics portion of the MCAT. We talked through the equations and concepts in detail, as the student found it quite challenging. I strove to make things more familiar by relating some of the new equations in this chapter, like Bernoulli's equation, to equations the student has seen before and feels comfortable with. This method definitely helped him feel less anxious about understanding and memorizing the new equations, and we went through the concepts slowly and methodically. By the end of the chapter, he felt better with Pascal's Principle and Archimedes' Principle, along with the Continuity Equation, and he demonstrated his facility when we went through practice questions together, as he did fairly well on the questions. I urged him to do some more practice problems and gave him some hints regarding how to know when to use which equation."
"This session started off by working on function tables that applied to real life. For example, insects and number of legs or cars and number of wheels. The student did really well reading and making the connections with these tables. He even came up with two examples of his own. Then, we worked on word problems involving addition and subtractions. We first identifies clue words that told us what operation to use. This was done by using our vocab book we made a few weeks ago. He did a great job identifying the operation and solving the problem. His borrowing skills have improved a lot. After this, we explored what all he new about shapes and basic geometry and lines of symmetry. We also did a little work with fractions and finished by playing multiplication top-it."
"The student and I worked through her Chemistry review. We also worked some practice problems and made a list of concepts that she still had to memorize before her test. I think we're making progress - she got a 91 on her last test!"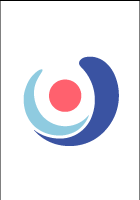 "I spent time with the student and her mom explaining what the Wechsler test is (the goals of aptitude tests vs. achievement tests, what each subsection of the test is assessing, what scores mean, etc.) and discussed their experience taking it last year, and school expectations for scores. I also talked with her about any worries for the test and helped her reframe expectations so that she can approach the test more positively. After establishing with her (from what she remembered from the last test) what she found most difficult and wanted to work on and what her scores from last time suggested she could improve on (reading comprehension), we came up with a plan for what to work on next session and discussed relevant preparation materials the family should get for next time (specific to our plan)."
"Since our meeting yesterday the student did some more Writing problem sets, which we spent some time going over. We then spent a lot of time on improving paragraphs questions, which are especially difficult for him as a non-native English speaker. We practiced active reading strategies by making notes in the margins and underlining sentences/phrases that sound incorrect. Things began to make more sense when we began to find similar grammatical errors as in previous Writing sections. We finished with a few math problem sets. Math is his best section, but we practiced strategies like plugging in easy numbers for unknowns and always drawing shapes described in the problem. We will either meet tomorrow (Saturday) or on Tuesday, depending on if he can get transportation to the library."
"We worked more on the verbal sections today, especially grammar skills and vocabulary. I gave the student some tips for improving performance on questions where he might not know definitions for some of the words. It can be very beneficial to study some vocabulary every day. Even if he doesn't know the exact definitions of some words, it is often sufficient to know the connotation or to have a rough idea of what the words mean. We did some practice sections in reading (short and long passages), sentence completion, and grammar. We finished with a few practice math problems, which went well."
Nearby Cities:
Alpharetta Reading Tutoring
,
Johns Creek Reading Tutoring
,
Duluth Reading Tutoring
,
Marietta Reading Tutoring
,
Dunwoody Reading Tutoring
,
Norcross Reading Tutoring
,
Sandy Springs Reading Tutoring
,
Decatur Reading Tutoring
,
Roswell Reading Tutoring
,
Lawrenceville Reading Tutoring
,
Athens Reading Tutoring
,
Atlanta Reading Tutoring
,
Smyrna Reading Tutoring
,
East Point Reading Tutoring
,
Gainesville Reading Tutoring
Nearby Tutors:
Alpharetta Reading Tutors
,
Johns Creek Reading Tutors
,
Duluth Reading Tutors
,
Marietta Reading Tutors
,
Dunwoody Reading Tutors
,
Norcross Reading Tutors
,
Sandy Springs Reading Tutors
,
Decatur Reading Tutors
,
Roswell Reading Tutors
,
Lawrenceville Reading Tutors
,
Athens Reading Tutors
,
Atlanta Reading Tutors
,
Smyrna Reading Tutors
,
East Point Reading Tutors
,
Gainesville Reading Tutors
Call us today to connect with a top
Reading tutor in Dallas, GA
(404) 704-6763