Call Now to Set Up Tutoring:
(404) 704-6763
Private In-Home and Online Physical Chemistry Tutoring in Dallas, GA
Receive personally tailored Physical Chemistry lessons from exceptional tutors in a one-on-one setting. We help you connect with in-home and online tutoring that offers flexible scheduling and your choice of locations.
Recent Tutoring Session Reviews
"The student and I did a review session before the district Latin exam on Thursday.  She had forgotten her Latin book and the practice district exam we had worked on the week before, but I had with me an extra practice exam.  We spent the hour going over that and also addressing her last-minute concerns and questions."
"The student and I reviewed the Reading section from Practice Test #2 including new strategies for Reading, went over Simple Probability (finishing all math topics), and worked several Math practice problems from the other book. Though his initial goal for the ACT was 25, he clearly broke that barrier and so we are setting a new goal of 30."
"Work with triangles, solving for angles with variables, quadrilateral introduction, area of a circle intro, area of a cylinder intro, volume intro. Making great progress on solving for angles and using theorems in proofs."
"We reviewed subtraction and multiplication digits. I gave her a reading level assessment to go over her comprehension progress.  She has improved. Her fluency level is at 98%, which is a huge improvement. This was a great session."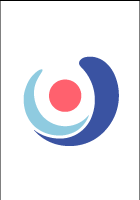 "The student and I worked on her practice homework over slopes. I checked the work she had finished before I got there and she had done it correctly. She was unsure about putting equations in standard form to determine the slope, but after we worked out a problem together, she was able to complete the rest with no problem. We also did corrections on a test she had taken. She was able to realize what she had done wrong and get the right answers."
"Today we went through some worksheets on limiting reagents.  We worked on determining which reactant is the limiting reagent, using that determination to find the mass of a product, and finding the amount of excess reagent left over after the reaction has gone to completion.  Prior to our session, the student had been having problems with the concept of a limiting reagent, but she definitely has a better grasp of the topic now.  Furthermore, quantitatively, she seems more confident with limiting reagents now, and by the end of the worksheets she was finding masses of products with ease.  We also discussed percent yield, delving into the difference between theoretical and actual yield, the two components of the percent yield equation.  I think she will be well-equipped to tackle any limiting reagent and percent yield questions on her upcoming test.  Finally, we reviewed enthalpy and calorimetry, which will both be on her Tuesday test."
"The student and I worked on his story. He seems to be doing very well with this, although I encouraged him to finish it up this weekend, so he should have it done by today. He still is recognizing his errors when I read the sentences aloud. I'm trying to transition him into recognizing them by himself. The student and I then transitioned to grammar, and he has a very good grasp of it. We also worked on science. The other student did his own thing, and worked a little on his book report."
"The student finished his book, struggling with only about three words per page, which is an improvement from our last session. We also discussed setting, characters, and details of a story."
"Did algebra equations that involved cross multiplication and LCD. Covered geometry questions involving perimeter. Continued practice questions from June. Assigned questions."
"Today we worked on electricity, current, positive and negative charges, protons, neutrons, electrons, static electricity and conduction/insulation. The student seemed to really grasp the concepts after our session."
"Math was the focus of today's session. We continued looking over exponents and solving various practice problems in preparation for the student's exam over the chapter tomorrow. Overall, a productive session."
"We began reviewing for his final exam today. We did a bit of everything: implicit differentiation, story problems, improper integrals, and integration by parts. The student is really getting the hang of the material. With enough preparation I think he will do just fine on his final."
Nearby Cities:
Alpharetta Physical Chemistry Tutoring
,
Johns Creek Physical Chemistry Tutoring
,
Duluth Physical Chemistry Tutoring
,
Marietta Physical Chemistry Tutoring
,
Dunwoody Physical Chemistry Tutoring
,
Norcross Physical Chemistry Tutoring
,
Sandy Springs Physical Chemistry Tutoring
,
Decatur Physical Chemistry Tutoring
,
Roswell Physical Chemistry Tutoring
,
Lawrenceville Physical Chemistry Tutoring
,
Athens Physical Chemistry Tutoring
,
Atlanta Physical Chemistry Tutoring
,
Smyrna Physical Chemistry Tutoring
,
East Point Physical Chemistry Tutoring
,
Gainesville Physical Chemistry Tutoring
Nearby Tutors:
Alpharetta Physical Chemistry Tutors
,
Johns Creek Physical Chemistry Tutors
,
Duluth Physical Chemistry Tutors
,
Marietta Physical Chemistry Tutors
,
Dunwoody Physical Chemistry Tutors
,
Norcross Physical Chemistry Tutors
,
Sandy Springs Physical Chemistry Tutors
,
Decatur Physical Chemistry Tutors
,
Roswell Physical Chemistry Tutors
,
Lawrenceville Physical Chemistry Tutors
,
Athens Physical Chemistry Tutors
,
Atlanta Physical Chemistry Tutors
,
Smyrna Physical Chemistry Tutors
,
East Point Physical Chemistry Tutors
,
Gainesville Physical Chemistry Tutors
Call us today to connect with a top
Physical Chemistry tutor in Dallas, GA
(404) 704-6763