Call Now to Set Up Tutoring:
(404) 704-6763
Private In-Home and Online Math Tutoring in Dallas, GA
Receive personally tailored Math lessons from exceptional tutors in a one-on-one setting. We help you connect with in-home and online tutoring that offers flexible scheduling and your choice of locations.
Recent Tutoring Session Reviews
"We worked on problems relating to basic definitions and concepts of geometry today. The student seemed to have an excellent command of the material so far. I left her with one optional practice problem based on a proof out of Euclid's Elements."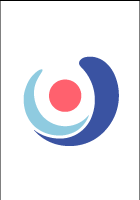 "This session we covered topics involving constant acceleration. The one issue we did have to overcome was understanding the relationship between the direction of the velocity and acceleration and speeding up or slowing down. I think we were able to overcome this obstacle in our session and she should handle it just fine in any future assignments."
"She did a pretty good job focusing today. She still needed some prompting, but we had a pretty large goal in terms of what we hoped we'd accomplish, and she made it through all of it! I'm still concerned that her geometry vocabulary has some holes in it, so left her with an assignment to make some flashcards. Otherwise, we've finished unit one of everyday math, and are just reviewing for her coming test now."
"We went over a question from class where it was necessary to decide how many resources should be allocated to different companies depending on previous sales. We converted the previous sale figures into fractions and multiplied those fractions by the current number of resources available to figure out the new numbers."
"She and I continued to review materials from 4th grade. She seems to be a very visual learner and enjoyed fraction problems when she drew them out and creating graphs of information. We practiced a new way of long division, which she says she enjoys more than the way she was taught last year in school. We practiced multiplication facts --- I've been stressing their importance. We also did a few logic and probability problems, which she very much gravitated towards."
"He and I covered exponents and their properties, i.e. multiplying and dividing them. We did several different techniques for simplifying the exponents and I let him decide which method worked best for him. In addition, I also left him with some extra practice problems add/subtracting integers."
"During our session, he and I continued studying the material from his biology and math courses. For biology, he is currently doing a lot of lab work, so we went over the lab write-up and pre-lab that had to be turned in soon. After doing this, we went over some factoring for his math class. We then went over some reading that he was assigned for his math course. We also started making a set of notecards for math, as a means by which his ability to recall different mathematical concepts could be improved. I left him with this as extra practice."
"She and I finished her math homework. We learned about means, medians, and modes. We can work a bit next time on thoroughly explaining math concepts on paper."
"She and I spent half of our session prepping for her college algebra test this week and half reviewing the math and science ACT sections for the test on Saturday. I do recommend more ACT practice, but I think she's ready for her college algebra test. Good job!!"
"Today she was going over her review for tomorrow's test. I think she made good progress. She had a quiz a few days ago and earned a 78. She told me that when she first met me she earned a 14 on that quiz, so she is making good progress."
"We worked on his math homework, as well as his organizational skills. We documented all of his known assignments to date in his planner as well as on a calendar. We organized graded homework by subject in a binder so it is easy for him to reference."
"Finished simplifying rational expressions, solving rational equations, then moving on to dividing polynomials (long division, monomial division, etc.). Did examples from each section and an integrated review."
Nearby Cities:
Alpharetta Math Tutoring
,
Johns Creek Math Tutoring
,
Duluth Math Tutoring
,
Marietta Math Tutoring
,
Dunwoody Math Tutoring
,
Norcross Math Tutoring
,
Sandy Springs Math Tutoring
,
Decatur Math Tutoring
,
Roswell Math Tutoring
,
Lawrenceville Math Tutoring
,
Athens Math Tutoring
,
Atlanta Math Tutoring
,
Smyrna Math Tutoring
,
East Point Math Tutoring
,
Gainesville Math Tutoring
Nearby Tutors:
Alpharetta Math Tutors
,
Johns Creek Math Tutors
,
Duluth Math Tutors
,
Marietta Math Tutors
,
Dunwoody Math Tutors
,
Norcross Math Tutors
,
Sandy Springs Math Tutors
,
Decatur Math Tutors
,
Roswell Math Tutors
,
Lawrenceville Math Tutors
,
Athens Math Tutors
,
Atlanta Math Tutors
,
Smyrna Math Tutors
,
East Point Math Tutors
,
Gainesville Math Tutors
Call us today to connect with a top
Math tutor in Dallas, GA
(404) 704-6763