Call Now to Set Up Tutoring:
(404) 704-6763
Private In-Home and Online HSPT Tutoring in Dallas, GA
Receive personally tailored HSPT lessons from exceptional tutors in a one-on-one setting. We help you connect with in-home and online tutoring that offers flexible scheduling and your choice of locations.
Recent Tutoring Session Reviews
"Today was our last meeting before the math test. We went over the practice test that The student did on her own. She did most of the problems correctly, but skipped some of the longer word problems. We reviewed concepts including basic trigonometry, mean, median, mode, algebra, ratios and proportions, area of sectors, arc lengths, combinations, and permutations.

We also did the second half of a practice science section. We discussed meiosis, mitosis, the theory of natural selection, and went over experimental basics such as sample size and controls."
"Worked with the student on his World History reviews. He completed an extra credit assignment and we started work on his final review."
"We focused today on writing and editing skills, working with an essay the student had drafted for school.  We talked about hooks, transition, organization, grammar/punctuation/mechanics, and flow.  He did a great job improving his essay!"
"Reviewed for the student's test. Topics included order of operations, multiplicative/additive inverse, commutative property, associative property, and operations on fractions and decimals."
"*Worked on Vocabulary building for SAT Prep  *Reviewed material in Algebra. The student "taught" the material to me as a check for understanding  *Revised notes and learned new note taking strategies  *Reviewed English HW  *Outlined 3 essays for English-Spent time planning and outlining"
"I met the student for our first session after her test.  She did not have the test back yet but feels very good about her results.  She missed her class on Friday, but had homework assigned for it.  We went over the basic topic of the lesson which was using derivatives to help sketch curves.  We talked about the three types of stationary points, local minimums, local maximums and inflection points and how to use the first derivative to find these points and then how to use the second derivative to classify the points.  We did a number of problems that she had for homework which asked for her to complete these tasks along with sign diagrams for the functions and sketches of the graphs."
"In Tuesday's session, the student and I focused on verbal comprehension and phonetics. We went over the differences in pronunciation of nasal vowels (vowel + n or m) and different vowel clusters (ou vs eu vs oi, etc.) I spoke sentences aloud, and she would interpret what I was saying and repeat it back in French. Her accent is very good and she continues to improve both her comprehension skills and in particular her ability to produce novel French sentences on the spot."
"The client and I worked on identifying reactions and balancing equations in Chemistry. I think he has the basics down, but we need to review more so that he is comfortable with the more difficult problems. He currently struggles with balancing equations in which an element is found in multiple compounds."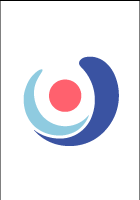 "We worked on identifying and blending the sounds "an" and "am". The student can identify several words when we read together, but we'll focus on putting letters in the right order when writing words."
"The student and I reviewed biotechnology during today's session. I explained several technologies used to manipulate or detect DNA or gene expression including recombinant DNA, gel electrophoresis, PCR, and microarrays. In addition, we discussed the roles of vectors, restriction enzymes, and reporter genes."
"The student worked on reading a short reading passage at his grade level and then answered comprehension questions. He solved a mathematical story problem consisting of subtracting minutes and seconds. We worked on a review of math problems on the white board. Next, we worked on conventions. He fixed spelling errors and being and ending punctuation to fix the sentence. Lastly, we did a review of time and money."
"We went over the extra credit homework, and test preparation strategies for tomorrow's final.

I told her to study her book problems and contact me with any questions."
Nearby Cities:
Alpharetta HSPT Tutoring
,
Johns Creek HSPT Tutoring
,
Duluth HSPT Tutoring
,
Marietta HSPT Tutoring
,
Dunwoody HSPT Tutoring
,
Norcross HSPT Tutoring
,
Sandy Springs HSPT Tutoring
,
Decatur HSPT Tutoring
,
Roswell HSPT Tutoring
,
Lawrenceville HSPT Tutoring
,
Athens HSPT Tutoring
,
Atlanta HSPT Tutoring
,
Smyrna HSPT Tutoring
,
East Point HSPT Tutoring
,
Gainesville HSPT Tutoring
Nearby Tutors:
Alpharetta HSPT Tutors
,
Johns Creek HSPT Tutors
,
Duluth HSPT Tutors
,
Marietta HSPT Tutors
,
Dunwoody HSPT Tutors
,
Norcross HSPT Tutors
,
Sandy Springs HSPT Tutors
,
Decatur HSPT Tutors
,
Roswell HSPT Tutors
,
Lawrenceville HSPT Tutors
,
Athens HSPT Tutors
,
Atlanta HSPT Tutors
,
Smyrna HSPT Tutors
,
East Point HSPT Tutors
,
Gainesville HSPT Tutors
Call us today to connect with a top
HSPT tutor in Dallas, GA
(404) 704-6763