Call Now to Set Up Tutoring:
(404) 704-6763
Private In-Home and Online Finance Tutoring in Dallas, GA
Receive personally tailored Finance lessons from exceptional tutors in a one-on-one setting. We help you connect with in-home and online tutoring that offers flexible scheduling and your choice of locations.
Recent Tutoring Session Reviews
"The student and I discussed her previous experiences with the GRE and the differences between the old and new tests. I expect that she'll do better with the revised version than with the old version because it's less focused on obscure vocabulary. We then worked through a practice verbal section, stressing repeatable, efficient strategies for identifying correct answers and eliminating unlikely ones."
"We studied for an upcoming Human Geography test by answering some key questions outlined in the chapter. The student seemed to have a very good grasp of the material and was able to give detailed answers without looking back at her notes too much."
"I asked the student to complete a practice math test for yesterday's session, which we went over together. We discussed basic formulas for computing area and volume and length of certain shapes, the midpoint and distance formulas, and other trigonometry equations. We worked on note cards with all the equations the ACT will expect her to know, and I will be giving her a quiz on the formulas at our next session. I assigned another practice test for homework."
"The student and I began to review mitosis by watching a video online which did a great job of showing the different phases of mitosis. We reviewed her notes which discussed why mitosis was important, and what the outcome of mitosis always had to be. We spent a lot of time on some new vocabulary (diploid and haploid) as these terms can be very confusing and lead to trouble understanding meiosis down the line. I emphasized that there are many terms for the same type of cell in the body (sometimes) and by the end our session she was able to tell me that somatic, autosome, body cell and diploid were all adjectives for the same type of cell."
"The student and I reviewed a quiz he took previously. When we went through them, he defined over 80% of the verbs. Then when we went through the questions, he was surprised that he had put certain things in the places he did. He was easily able to figure out the right answers with very little help from me. We also reviewed modal auxiliary verbs, possessive adjectives, and accusative pronouns. The next thing in the chapter is dative case, so I want to make sure he has the accusative pronouns memorized before they cover dative pronouns. We also reviewed the pieces of the chapter they have covered in class so far."
"We went through a multiple choice math section. I had the student do the problems and circle the final solution she needed as the answer choice. If she could not solve it or had trouble, I would help her translate the problem into an easier form or identify which strategy to use. She solved the last two (hardest) math problems without much trouble - it was great!"
"Worked on the first two chapters for his algebra II. We went over absolute value graphs and the translations and transformations of them. We also went over scatter plot and graphing inequalities of the MX + B variety."
"Assessed the student's needs, began instruction on how to write an excellent essay, reviewed a sample essay and practiced writing an essay, and practiced reading comprehension skills and practice problems."
"Today the student and I continued to focus heavily on word problems.  He is getting better at making the necessary connections to complete a complex problem.  What we spent most of our time talking about today is how to coax mathematical equations from the information that is given and how the problems are often much easier when represented as an equation instead of just by words."
"The student and I reviewed for her test.  We focused mainly on electromagnetic radiation and how to find energy, wavelength, and frequency.  She needs to review the historical scientists and what experiments they performed on her own.  "
"The student and I read several books together yesterday.  He was more forthcoming in reading himself, as opposed to being read to.  I am confident that next week we can start introducing new material and doing some spelling.  The student did very well."
"We began reviewing for the final by working our way through the concept list we made last week: logarithms and exponents, trig identities, and trig formulas such as angle sum and half-angle. Factoring was also on the list, but there is no "factoring" section in his book, so I'm going to bring in my advanced algebra book next week."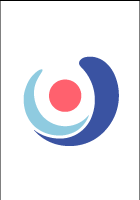 Nearby Cities:
Alpharetta Finance Tutoring
,
Johns Creek Finance Tutoring
,
Duluth Finance Tutoring
,
Marietta Finance Tutoring
,
Dunwoody Finance Tutoring
,
Norcross Finance Tutoring
,
Sandy Springs Finance Tutoring
,
Decatur Finance Tutoring
,
Roswell Finance Tutoring
,
Lawrenceville Finance Tutoring
,
Athens Finance Tutoring
,
Atlanta Finance Tutoring
,
Smyrna Finance Tutoring
,
East Point Finance Tutoring
,
Gainesville Finance Tutoring
Nearby Tutors:
Alpharetta Finance Tutors
,
Johns Creek Finance Tutors
,
Duluth Finance Tutors
,
Marietta Finance Tutors
,
Dunwoody Finance Tutors
,
Norcross Finance Tutors
,
Sandy Springs Finance Tutors
,
Decatur Finance Tutors
,
Roswell Finance Tutors
,
Lawrenceville Finance Tutors
,
Athens Finance Tutors
,
Atlanta Finance Tutors
,
Smyrna Finance Tutors
,
East Point Finance Tutors
,
Gainesville Finance Tutors
Call us today to connect with a top
Finance tutor in Dallas, GA
(404) 704-6763