We are open Saturday and Sunday!
Call Now to Set Up Tutoring:
(404) 704-6763
Private In-Home and Online Calculus Tutoring in Dallas, GA
Receive personally tailored Calculus lessons from exceptional tutors in a one-on-one setting. We help you connect with in-home and online tutoring that offers flexible scheduling and your choice of locations.
Recent Tutoring Session Reviews
"Great session with him. We did a lot of math work this summer, so he is well-prepared for his math class now that school is back in session. We tore through his math homework, then worked on some English vocab. He has a quiz tomorrow in English. He seemed well prepared. As always, he is focused, intelligent, and kind. A great student and a nice session."
"During this session we went over chapter 1 of algebra 2. She had a test the next day so we completed homework that corresponded with what she would be tested on. She did a good job completing her problems."
"During this session, we went over some of the homework the student was assigned. Much of the material was solving word problems and showing work for two methods of problem-solving. Word problems have been our main focus, and much of the session was geared towards showing work and how it can be used to solve difficult word problems. We also went over practice word problems that I left with him last session. They were geared towards forming linear equations from the word problem. He likes to solve problems in his head, so writing out everything and solving problems in steps seemed to make word problems more comprehensive for him. Right now, working on step-by-step problem solving seems like a good way to go and I will be bringing more relevant word problems to future sessions"
"In this session, we worked on a review packet the student's math teacher assigned to him. We went over definitions (properties of real numbers, classification of numbers, etc.) and fundamental skills (solving linear equations, elimination and substitution, determining whether a relation is a function or not) and he worked efficiently throughout our session. He demonstrated a very good understanding of the review. He was left with additional homework problems to practice on. Overall, I commend him for his work and I look forward to working with him again."
"Today we worked on adding fractions because this is still the area that needs the most help. She was able to move more quickly through the process and without as much guidance from me. We also worked on interpreting different kinds of fractions and decimals and reducing fractions to their lowest form. She has really improved greatly in that area. We ended by doing some multiplication flash cards. We will have our final session on Saturday."
"The student and I had a great first session! We went over his math homework that was due the following day. He is quite good at math, and just needed a little help reviewing some concepts (evaluating for x, simplifying, using square roots, and inequalities). Looking forward to our next meeting!"
"Yesterday we starting in on an introduction to bivariate distributions. This topic is the building block for a lot of the material in the rest of the class so I spent a lot of time going over the basics and giving examples. Specifically, we discussed scatterplots, finding patterns in scatterplots, strength/linearity/slope of bivariate data, fit lines, least squares regression, causation, and briefly residuals. Next session I will be discussing residuals and data transformations in depth. I left him with a few worksheet problems. Some of them are very difficult. I'm also aware that he has a test this upcoming Friday which entirely consists of material we've already covered so I don't think he'll have any trouble with it. He's been getting very good scores on his homework assignments so he should be in good shape. I let him know he can email me if he has any questions before his exam, but I think he'll be fine."
"The student and I completed a homework assignment involving center of mass of simple and complex geometries. She has a quiz today about the homework that was completed last session and she feels prepared for the quiz."
"The student and I worked together to finish his practice homework for his online college algebra class. We specifically worked on simplifying radicals, and we worked a bit later on some prep for his final. I think this is the last time I will meet with him since the class has finished, but I would definitely love to work with him again if any other math or science classes come up."
"We covered problems in geometry, most of which were concerned with basic concepts and vocabulary in geometry, although a few involved solving systems of equations pertinent to geometry. She asked for some help through a mathematical line of reasoning, but I know she will master it with practice."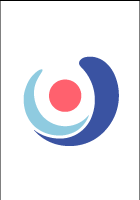 "We went over the student's latest quiz today that consisted of simplifying exponents in multiplication and division problems. We then moved on to work on her homework. The homework problems asked her to solve basic linear equations by first getting rid of the fraction and/or decimal coefficient. After explaining to her how to solve each problem, she was able to solve the rest of the problem."
"It's really fun with the student opening up and taking chances in learning. We brought some great games to play to increase his learning. Today we focused on fractions. He seems to have a strong understanding of how they work. At this point, it's just necessary to continue revisiting the fraction problems to keep him fresh on them."
Nearby Cities:
Alpharetta Calculus Tutoring
,
Johns Creek Calculus Tutoring
,
Duluth Calculus Tutoring
,
Marietta Calculus Tutoring
,
Dunwoody Calculus Tutoring
,
Norcross Calculus Tutoring
,
Sandy Springs Calculus Tutoring
,
Decatur Calculus Tutoring
,
Roswell Calculus Tutoring
,
Lawrenceville Calculus Tutoring
,
Athens Calculus Tutoring
,
Atlanta Calculus Tutoring
,
Smyrna Calculus Tutoring
,
East Point Calculus Tutoring
,
Gainesville Calculus Tutoring
Nearby Tutors:
Alpharetta Calculus Tutors
,
Johns Creek Calculus Tutors
,
Duluth Calculus Tutors
,
Marietta Calculus Tutors
,
Dunwoody Calculus Tutors
,
Norcross Calculus Tutors
,
Sandy Springs Calculus Tutors
,
Decatur Calculus Tutors
,
Roswell Calculus Tutors
,
Lawrenceville Calculus Tutors
,
Athens Calculus Tutors
,
Atlanta Calculus Tutors
,
Smyrna Calculus Tutors
,
East Point Calculus Tutors
,
Gainesville Calculus Tutors
Call us today to connect with a top
Calculus tutor in Dallas, GA
(404) 704-6763