We are open Saturday and Sunday!
Call Now to Set Up Tutoring:
(404) 704-6763
Private In-Home and Online Biology Tutoring in Dallas, GA
Receive personally tailored Biology lessons from exceptional tutors in a one-on-one setting. We help you connect with in-home and online tutoring that offers flexible scheduling and your choice of locations.
Recent Tutoring Session Reviews
"Practice Test 2 Scores: V - 340, Q - 270, Composite: 710. Good progress! We analyzed the student's practice test performance, reworking problems that she missed and found difficult/challenging. Assignment: Continue working on vocab and following study plan."
"The student and I began our session by talking about the blend "ch" sound. She picked up on beginning "ch" sounds right away but had a harder time with ending "tch" sounds. We will keep working on this. Then we practiced some more sight words, and she is doing REALLY well with them -- she remembered about 80% of what we'd gone over before, and she knew about 50% of our new words for the day by either recognizing them or sounding them out. We then finished our counting to 100 that we started last week -- she wrote the numbers 51-100 today. She is doing great!"
"The student changed the topic of her research paper. It seems that she has an intimate connection to the subject of her paper which made it difficult to separate her thoughts on the academic subject and her feelings on the ways this idea is significant. She wrote an outline for her paper, discussed possible sources for evidence, and then she worked on a 4 page proposal of which she finished three pages which she is meant to present to the class in a few days."
"This session, we started with the math portion of the SAT. The girls wanted the opportunity to practice the 'write-in' portion of the test. I want to continue to work with them on the math so they can learn how simple SAT math truly is as long as they are familiar with certain concepts and formulas. We also went over some of the grammar/English portion. Their grammar is very strong, but I want to train them so that they aren't afraid of the 'no error' option. Next session, we will do some essay work and go back to the reading comprehension."
"The student and I wrapped up her history brochure.  I taught her a new way of organizing information on note cards to write papers and make sure you hit every topic.  She also finished her math homework for the day."
"The student and I completed two different math homework assignments both concerning algebra. He did very well on the overall equations and concepts. He understands what is expected in solving a problem, he just needs to make sure he double checks his work especially when dealing with positive and negative numbers."
"We went over the student's last test and honed in on what the errors were and why there were any-- the properties of exponents v. Numerators.  After addressing them, I feel she has an excellent grasp on the previous material, as well as the material for next week-- we managed to review the homework and extra credit!"
"Went over some VERY difficult Math and Verbal questions from Platinum GMAT.   The student is working at a very advanced level, and, as long as he continues to learn from his mistakes, will do very well on this test.  Also talked about when he should schedule his test.  He'll do another practice test before we meet again."
"The student has more or less taught himself Calculus topics up to this point and has retained a lot of the information. However, some of the concepts linking the ideas were missing and I was able to help him understand what a Riemann sum is as well as it's relationship to Integrals. Also, we talked about what a derivative is as far as its definition in mathematics and in English using the speed of a car as an example. He was also having some trouble with notation issues concerning "d/dx". Books can be very confusing with their use of notation and sometimes things look like quantities that are not really quantities. A very good session!"
"We ran lines for her upcoming one-act play in her drama class. We talked about the purpose of the character and the overall meaning of the play. We also worked on her organizational skills by going through all of her papers and separating them by class."
" Today, we finally completed our first story. The Mystery of the St. Patrick's Day Leprechaun. We revised the final copy and the student was very compliant to add any revisions and details that I felt were necessary to add or take away. We then began to outline the basis for the next story."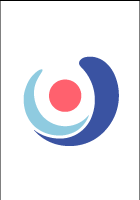 "Today we went over her homework problems on completing the square. She didn't have any trouble with these types of problems. We also used completing the square to put parabolic equations in vertex form. It took her a little longer to get used to this topic, but she didn't have any problems with it."
Nearby Cities:
Alpharetta Biology Tutoring
,
Johns Creek Biology Tutoring
,
Duluth Biology Tutoring
,
Marietta Biology Tutoring
,
Dunwoody Biology Tutoring
,
Norcross Biology Tutoring
,
Sandy Springs Biology Tutoring
,
Decatur Biology Tutoring
,
Roswell Biology Tutoring
,
Lawrenceville Biology Tutoring
,
Athens Biology Tutoring
,
Atlanta Biology Tutoring
,
Smyrna Biology Tutoring
,
East Point Biology Tutoring
,
Gainesville Biology Tutoring
Nearby Tutors:
Alpharetta Biology Tutors
,
Johns Creek Biology Tutors
,
Duluth Biology Tutors
,
Marietta Biology Tutors
,
Dunwoody Biology Tutors
,
Norcross Biology Tutors
,
Sandy Springs Biology Tutors
,
Decatur Biology Tutors
,
Roswell Biology Tutors
,
Lawrenceville Biology Tutors
,
Athens Biology Tutors
,
Atlanta Biology Tutors
,
Smyrna Biology Tutors
,
East Point Biology Tutors
,
Gainesville Biology Tutors
Call us today to connect with a top
Biology tutor in Dallas, GA
(404) 704-6763