Call Now to Set Up Tutoring:
(404) 704-6763
Private In-Home and Online Accounting Tutoring in Dallas, GA
Receive personally tailored Accounting lessons from exceptional tutors in a one-on-one setting. We help you connect with in-home and online tutoring that offers flexible scheduling and your choice of locations.
Recent Tutoring Session Reviews
"We covered two new topics: one in Chemistry and one in Physics. In Chemistry, we went over phases and phase equilibria (colligative properties €" including explanations for them at a molecular level, Raoult€™s Law, phase diagrams €" what they show). In Physics, we went over electrostatics (charges, electrostatic force, electric potential, electric fields, electric potential energy). Furthermore, the student is done reading for the Biology section and has started some practice passages. I told her that she is ready to start reading the basics of Organic Chemistry, particularly the nomenclature. This next week, she will continue to review previous topics, practice passages from the Biology section, and begin reading Organic Chemistry."
"The student had specific problems that she wanted to cover in preparation for her exam. Her exam covers exponential and logarithmic equations. We covered a variety of problems including graphing equations, solving equations, and solving word problems. After providing her with assistance I had her work independently on several problems, she did a good job. Good luck!"
"Topics:  -Intro to Macroeconomics (GDP, Income, business cycles, unemployment, prices & inflation, purchasing power, real vs nominal prices/interest rates, PV/FV/IRR, role of financial markets, loanable funds model, savings and investment, money supply/demand, labor productivity and Solow growth model)  -Problem sets and midterm preparation Progress:  -This session was the first of a large two-part session  -The student was very good at withstanding such a long presentation and being very participative and proactive."
"The student and I studied for his math final today. We covered law of sines and cosines, trig with right triangles, graphing trigonometric functions, and using trig identities to do proofs and solve equations. We'll meet again on January 19th."
"Student A needs help remembering how to start the problems. I had her multiply the divisor to the side.   When I helped Student B, we helped her extra work from last week. Student B is working on reflection and translation in class. She did not need help with this objective.  Towards the end of the session, I had the girls play a multiplication card game."
"Worked through the student's half-life assignment, then drafted a script for her geometry final by writing haikus based on ten facts or concepts. She loved our idea and is way ahead of schedule on it, since it's due on Friday.  "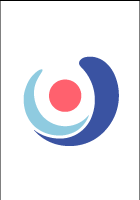 "We met again to complete his pre-calc quiz. Again there was some completing the square and factoring quadratic equations. This time there was some material involving logarithms. I think it's the first time he's worked with them."
"This week was a continuation of proportions and equivalent ratios. The student was much more comfortable with equivalent ratios and solving for those; she also has been practicing her multiplication. She showed me 2/3 of her project due next week. I assisted her with the final third and she calculated the final numbers needed. She says they are moving into percentages next."
"We went over 1.5 new topics for the student and he completed his assessment on his own. When he was really stuck, I would provide him cues (i.e. "what are you looking for?") and that seemed to help him a lot."
"Today we worked on fractions, percentages, unit conversion and perimeter/area. We went through several problems, and the student was able to work through them comfortably. I feel that one more session to review these topics, and to cover a couple more, will be sufficient to have him ready for his exam."
"Chemistry topics today included radioactive decay and the resulting radiation and changes in the atom, as well as some bonding, determining ion ratios in binary compounds. We also briefly covered moles, chemical reactions, acids and bases, and polyatomic ions. On the algebra side of things, we looked at function transformations and absolute value functions. The student's understanding is definitely coming along, and when I quiz him on terms he usually gets the right answer on the first try."
"I reviewed arithmetic problems involving subtraction and multiplication. I showed how multiplication can be simplified by breaking down a problem into simpler ones (15 * 14 = 15 * 10 + 15 * 4, etc.), and watched him solve example problems I gave using the same method. I asked some word problems that used multiple arithmetic steps in the remaining time."
Nearby Cities:
Alpharetta Accounting Tutoring
,
Johns Creek Accounting Tutoring
,
Duluth Accounting Tutoring
,
Marietta Accounting Tutoring
,
Dunwoody Accounting Tutoring
,
Norcross Accounting Tutoring
,
Sandy Springs Accounting Tutoring
,
Decatur Accounting Tutoring
,
Roswell Accounting Tutoring
,
Lawrenceville Accounting Tutoring
,
Athens Accounting Tutoring
,
Atlanta Accounting Tutoring
,
Smyrna Accounting Tutoring
,
East Point Accounting Tutoring
,
Gainesville Accounting Tutoring
Nearby Tutors:
Alpharetta Accounting Tutors
,
Johns Creek Accounting Tutors
,
Duluth Accounting Tutors
,
Marietta Accounting Tutors
,
Dunwoody Accounting Tutors
,
Norcross Accounting Tutors
,
Sandy Springs Accounting Tutors
,
Decatur Accounting Tutors
,
Roswell Accounting Tutors
,
Lawrenceville Accounting Tutors
,
Athens Accounting Tutors
,
Atlanta Accounting Tutors
,
Smyrna Accounting Tutors
,
East Point Accounting Tutors
,
Gainesville Accounting Tutors
Call us today to connect with a top
Accounting tutor in Dallas, GA
(404) 704-6763