We are open Saturday and Sunday!
Call Now to Set Up Tutoring:
(310) 617-6847
Private In-Home and Online Accounting Tutoring in Culver City, CA
Receive personally tailored Accounting lessons from exceptional tutors in a one-on-one setting. We help you connect with in-home and online tutoring that offers flexible scheduling and your choice of locations.
How can a tutor assist you in conquering Accounting?
For students hoping to pursue a career as an accountant, a solid understanding of the fundamental principles of accounting is essential. Unfortunately, understanding the complex concepts of accounting is easier said than done. Many students struggle with the broad range of terms, concepts, and ideas that they are introduced to in an accounting class. The good news is that students don't have to tackle the complexities and nuances of accounting on their own. If you want to overcome your learning obstacles and achieve success in your accounting class, consider partnering with a personal accounting tutor. They could help you organize and review your class material in a way that makes sense for you. Varsity Tutors could help you find Culver City, CA, tutors to try to help you hone your accounting skills to try to succeed in the course.
Our educational directors in Culver City can locate an accounting tutor who might help you pursue your goals and excel on your exams. Working one-on-one with a personal accounting tutor, you'll have the opportunity to ask all of your questions and express your concerns. Your tutor will always respond with informative, insightful feedback. This benefit of direct communication is hard to find in a classroom, where educators don't have the time or resources to address every student's individual needs. With one-on-one tutoring, you will have your tutor's undivided attention, so you don't have to worry about being rushed or overlooked.
Varsity Tutors could help you find a tutor in Culver City to try to help you create a study plan that strives to strive to ensure you ace your accounting course. Whether you're looking for help with a particular aspect of your accounting class, or you just need a comprehensive review of the subject as a whole, a personal accounting tutor can be a great resource. They will focus their efforts on the areas that you are struggling with the most, striving to strive to ensure your time is being spent efficiently. Are you having trouble with the single economic entity concept? Your tutor will gladly go over that with you. Or perhaps you need a solid review of liabilities and accruals. Your tutor will patiently talk through those topics with you. Whatever it is you need, your accounting tutor will try their best to provide it.
Accounting tutors can meet with you whenever and wherever you choose. They can even work with you in online, face-to-face sessions. Our educational directors can assist you in finding a skilled accounting tutor near Culver City, CA.
Recent Tutoring Session Reviews
"The student is doing wonderfully!  Her tone production is much improved this week and her embouchure looks fabulous.  She is learning to read music as she is playing it, which is no easy task for beginners.  Much more progress was made this week practicing on her loaner instrument which is in better working condition than her other instrument.  I assigned more difficult music to read with more notes, thus hoping to challenge her to push herself a bit.  We're still working on holding long tones and increasing the duration to build stamina, but this will come with time.  She is also beginning to learn F Major scale....week three was fabulous."
"We went over using trig identities. He seemed a little behind on these types of problems, but by the end we were able to summarize the key identities and get a feel for how the problems work. He should be fine with some practice."
"First session with the student.  I met the parents, and we talked about the student's classes and future sessions.    
Worked on Biology chapter and vocab, 1 math lesson, and talked about studying for Ovid (English lit)."
"Reviewed homework and helped the student with the completion of an online test that we reviewed and discussed together, covering the following concepts:    Ratios, metric measurements, text/word problems, fractions, decimals and percentages. In addition, I created several index cards for her aside from some notes and key concepts I had typed up and emailed her in our prior session."
"We've made it to recent material now -- arithmetic and geometric sequences and series. I'm insisting that he look up formulas in his old notes and make note of them again now. I think he'll remember them better and we're running lower on time before the final."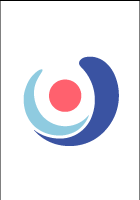 "The student and I went over chapters 6-8 in anticipation of her upcoming exam. Some of the specific items included sales, variable costs, and contribution margin analysis. She showed progress throughout the session."
Nearby Cities:
Malibu Accounting Tutoring
,
Oxnard Accounting Tutoring
,
Santa Barbara Accounting Tutoring
,
Woodland Hills Accounting Tutoring
,
Santa Clarita Accounting Tutoring
,
Thousand Oaks Accounting Tutoring
,
Simi Valley Accounting Tutoring
,
Ventura Accounting Tutoring
,
Camarillo Accounting Tutoring
,
Moorpark Accounting Tutoring
,
Santa Paula Accounting Tutoring
,
Agoura Hills Accounting Tutoring
,
Calabasas Accounting Tutoring
,
Port Hueneme Accounting Tutoring
,
Fillmore Accounting Tutoring
Nearby Tutors:
Malibu Accounting Tutors
,
Oxnard Accounting Tutors
,
Santa Barbara Accounting Tutors
,
Woodland Hills Accounting Tutors
,
Santa Clarita Accounting Tutors
,
Thousand Oaks Accounting Tutors
,
Simi Valley Accounting Tutors
,
Ventura Accounting Tutors
,
Camarillo Accounting Tutors
,
Moorpark Accounting Tutors
,
Santa Paula Accounting Tutors
,
Agoura Hills Accounting Tutors
,
Calabasas Accounting Tutors
,
Port Hueneme Accounting Tutors
,
Fillmore Accounting Tutors
Call us today to connect with a top
Accounting tutor in Culver City, CA
(310) 617-6847