Call Now to Set Up Tutoring:
(518) 300-4098
Private In-Home and Online Pre-Calculus Tutoring in Cropseyville, NY
Receive personally tailored Pre-Calculus lessons from exceptional tutors in a one-on-one setting. We help you connect with in-home and online tutoring that offers flexible scheduling and your choice of locations.
Recent Tutoring Session Reviews
"We covered the unit circle, angles of elevation and depression, solving right triangles using trig functions, and word problems using the trig functions. The student had little knowledge of the concepts but was able to pick up the new information quickly. He was able to complete examples of all the problems on his own before we moved on to the next section. He was excited to learn, as always. I showed him where he is able to get more practice and encouraged him to work more problems before his test."
"We covered three pages of the student's review for his midterm. He was struggling with dropping negatives occasionally, but other than that he was doing great. I gave him a few strategies for solving some problems, but he was doing quite well, and required explanations only part of the time."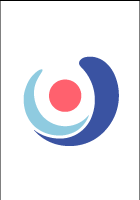 "We covered topics from the beginning of the year until now that the student's teacher has covered in class. They have a test that will include everything they have learned up to the present. Since there were so many topics covered in that time, I put together some example tests (3 of them) for him to do as practice. We had time to go through 2 of the tests, and I emailed him the third to do on his own (with answers included). I also made the offer that if he is confused by any of the questions, he could email me for clarification outside of our sessions."
"We covered topics in trigonometry related to trigonometric identities, specifically the reciprocal, quotient, and Pythagorean theorem identities. The student struggled using strategy in order to manipulate expressions into the forms we want them in. Strategy was provided in the session, and at the end the student was given an assignment to complete 30 exercises by next lesson."
"We covered transformations of tangent and cotangent functions. We plotted several graphs to practice getting used to how to adjust the x and y axis for given transformations. The student gained a lot of confidence after the first few examples and was able to do the last one correctly all by herself. She's a very quick learner."
"We covered trig identities and solving equations using them. This included substitution and calculations based on the identities. The student struggled a little with recognizing where to start at first, but he improved with practice."
Nearby Cities:
Albany Pre-Calculus Tutoring
,
Troy Pre-Calculus Tutoring
,
Schenectady Pre-Calculus Tutoring
,
Torrington Pre-Calculus Tutoring
,
Westminster Pre-Calculus Tutoring
,
Danbury Pre-Calculus Tutoring
,
Bristol Pre-Calculus Tutoring
,
Connecticut Pre-Calculus Tutoring
,
Hartford Pre-Calculus Tutoring
,
Waterbury Pre-Calculus Tutoring
,
New Britain Pre-Calculus Tutoring
,
Meriden Pre-Calculus Tutoring
,
Portland Pre-Calculus Tutoring
,
Middletown Pre-Calculus Tutoring
,
Shelton Pre-Calculus Tutoring
Nearby Tutors:
Westminster Pre-Calculus Tutors
,
Connecticut Pre-Calculus Tutors
,
Portland Pre-Calculus Tutors
,
Hartford Pre-Calculus Tutors
,
Waterbury Pre-Calculus Tutors
,
Albany Pre-Calculus Tutors
,
Danbury Pre-Calculus Tutors
,
New Britain Pre-Calculus Tutors
,
Schenectady Pre-Calculus Tutors
,
Bristol Pre-Calculus Tutors
,
Meriden Pre-Calculus Tutors
,
Middletown Pre-Calculus Tutors
,
Troy Pre-Calculus Tutors
,
Shelton Pre-Calculus Tutors
,
Torrington Pre-Calculus Tutors
Call us today to connect with a top
Pre-Calculus tutor in Cropseyville, NY
(518) 300-4098