We are open Saturday and Sunday!
Call Now to Set Up Tutoring:
(888) 888-0446
Private In-Home and Online Criminal Law Tutoring
Receive personally tailored Criminal Law lessons from exceptional tutors in a one-on-one setting. We help you connect with in-home and online tutoring that offers flexible scheduling and your choice of locations.
How can a Criminal Law tutor help you?
Criminal law is the division of the American legal system with which people are most familiar. The word law" tends to conjure up images of criminal proceedings in popular crime dramas or the real-life trials of celebrity suspects. Many law students can even trace the origins of their passion for the law to fictional portrayals of criminal law.
Along with criminal law's cultural import, it is one of the most important courses in law school. To begin with, it is one of the required courses for first-year law students. It is also a mandatory subject on bar exams, although generalized principles of criminal law are substituted with state-specific criminal law statutes on the examinations. Perhaps the most significant aspect of criminal law is its vocational aspect. Strong skills in criminal law open up a vast array of job opportunities for law students, like careers as criminal defense attorneys and prosecutors. The opportunities available in certain practice areas can be very volatile based on the economy, but the amount of criminal law work remains relatively stable in comparison.
Criminal law, while important, is also a very difficult class. Since a typical law student takes criminal law in his or her first year of law school, students are frequently inexperienced at spotting issues in fact patterns and relating the elements of a crime to that fact pattern. Crimes such as homicide and burglary, the definitions of which most people take for granted, will be broken down into very specific elements. What are the elements of burglary? When do they apply? What is the difference between larceny and embezzlement? What is the difference between murder and manslaughter? What is the difference between first and second degree murder? And most importantly, how do you spot the issues concerning the elements of a crime, intent, and defense in a fact pattern?
Fortunately, Varsity Tutors can help. We can assist you in connecting with criminal law tutors across the country. Many of the tutors are experienced law students who took the courses, or professionals who have gone on to work as lawyers. These are tutors who have real experience in the field you are studying. During each of your sessions, they can offer insight to the industry, your upcoming exams, specific strategies for memorization, and more.
Your tutor will work with you to form a comprehensive study plan that will be used as a guide for each of your sessions. These highlight the most important concepts in your criminal law course. The plan is very flexible to ensure that you and your tutor move at a pace that is comfortable to you. They can change the plan at the drop of a hat, whether you need to spend more time on a subject or if you are ready to move on to another. Since you are the only student in the session, you are free to ask questions, linger over a concept, or even backpedal as needed.
When you work with a personal criminal law tutor, your sessions are scheduled at your convenience. Tutors are happy to come to your home and work with you, though a coffee shop, law library, or any other place of your choosing will work just as well. Their singular goal is to ensure that you remain on top of your coursework and are prepared for your final exam. Your criminal law tutoring sessions can even be held online, if you prefer. Many tutors offer the option to combine online and face-to-face sessions. Don't settle for one-size-fits-all study aids that are not tailored to your criminal law course. Give Varsity Tutors a call today to get connected with a professional criminal law tutor."
Recent Tutoring Session Reviews
"We went over the practice questions for the science section of the admissions test and the student recognized the questions from his class. We looked over all his past tests and projects from his science class and he recounted the different experiments and exercises he performed. He has at least another week before he takes the test and I think he should do very well. Next week, we will continue reviewing."
"I created  mock test for the student, which we completed during this session. I covered natural selection, protein function, the importance of water, mutations, food webs, trophic levels, animal/plant/bacteria similarities/differences and central dogma. The student answered all of the questions. I think she will do wonderfully on her EOC, she has studied very hard and shown a lot of focus."
"Worked through Algebra 1 review packet provided by the student's instructor. We covered properties of exponents, multiplying polynomials, and factoring polynomials. He caught on quickly once the topics were explained and did very well."
"Session consisted of a math game, where we worked with multiplication fact fluency. We also used online math quizzes to work on geometry vocabulary. We continued multiplication fact practice using online timed math drills. We also began division fact fluency."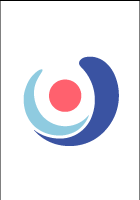 "The student and I reviewed three of her syllabuses for her courses this semester. She has not yet received one syllabus, as that class has not begun yet. We then created a time-line for projects and test dates. There will be two troublesome weeks when she has multiple major assignments due at once. We then looked ahead to determine whether she could begin working on an assignment. Her first major due date is an exam, but around the same time she also has an article response due. She and I began working on this assignment by searching for an article. We found one possibility that she will review before we meet again. She will also continue looking to see if she can find any other articles."
"The student and I continued with multiplication today and worked on 7, 8, 9, and 10. She is struggling with the basic concept, so we'll continue working on this next week. I think one of the issues is that she is still not completely sure of her addition facts and often counts on her fingers. She also read another Junie. B Jones chapter to me. The other student and I spent the entire time working on his speech. He made a great looking slideshow, and we ran through the speech several times. It would be great if he could practice a few times this weekend. Also, I was so glad to hear that both students had great report cards!"
"Today the student and I worked on parsing words in Latin. We spent some time talking about nouns ,adjectives, and prepositions in English. His homework for next time is to make vocabulary flashcards. I convinced him this was an efficient way of learning vocabulary."
"The student and I took some time to go over the homework I assigned last time. She has difficulty with problems involving proportions, so we worked on those a bit. Then I looked over her essay. She's doing well with understanding how to formulate an argument, so I talked about the difference between good reasons and good examples. We then added some adjectives and adverbs to her writing."
"The student and I mostly focused on reviewing her physics vocabulary. I made sure to clarify her misconceptions, and quiz her, to make sure she understood each concept clearly. We also reviewed her study guide and video clips thoroughly."
"We went through the details of the different gas laws as well as the formulas associated with each; I then guided the student through the working of several problems (specifically word problems, which she was having issues with) for each law."
"We spent most of the session on grammar - reviewing labeling sentences with their parts of speech, focusing on nouns, adjectives, pronouns, and just a bit of verbs. She's getting the hang of it. We also reviewed some of the question formats in the literature book"
"The student and I reviewed homework I had given her the previous session. After, I decided to play Pictionary with her to test out her knowledge of certain verbs we had gone over. It went well and the student enjoyed drawing pictures. Memorization and practice will improve her familiarity with "p" verbs. At the end, I wanted to touch base on prepositions such as "de" "en" "sobre" "para" "por" etc. which she was vaguely familiar with on her own, however some of the material was new. I left her some multiple choice practice with prepositions and she has a stack of notecards already made that will help her review during the school week."
Call us today to connect with a top
Criminal Law tutor
(888) 888-0446