Call Now to Set Up Tutoring:
(847) 840-2442
Private In-Home and Online Elementary Math Tutoring in Crestwood, IL
Receive personally tailored Elementary Math lessons from exceptional tutors in a one-on-one setting. We help you connect with in-home and online tutoring that offers flexible scheduling and your choice of locations.
Recent Tutoring Session Reviews
"The student and I worked on geometry. She plans to take tests to gain entrance to the university of her choice next year. She covered methods to calculate perimeter and area for irregular shapes and started circles."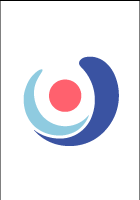 "The student and I worked on basic math skills, such as factoring trees. We also practiced algebra. We did some preparation work for her reading test which was scheduled for tomorrow. She did a great job."
"Worked more problems on addition, subtraction, multiplication, and division of fractions. Also review decimal equivalents of basic fractions."
"We went over inequalities, absolute values, step functions, and piecewise functions in preparation for a test. He did pretty well. The student also has a geometry test soon. We went over the test review, which he breezed through."
"Today we covered definition of derivatives. We took the slope of a secant line and moved one point closer to the other point until both points were close to each other. In other words, we used limits to find the derivative. We sketched the graphs of derivatives of a function. We looked for points where the derivative was zero, positive, or negative. We also paid attention to whether the slopes were increasing or decreasing. We also applied the derivative to real life examples, such as finding the units of a derivative. The student was eager to learn the material, which she mostly understood."
"In this session we covered line of linear regression, coefficient of determination, and residual plots. We covered how to find the linear regression through a table and calculator and what the line means. We covered what residual plots are, what they tell us, and how the coefficient of determination tells us the line's relationship to the points. The student struggled the most with utilizing equations, and finding the correct numbers in the equation. Conceptually she understood what each topic was. She was active towards learning and engaged. She left with work to find the residual plot, and how to interpret the plot."
Nearby Cities:
Aurora Elementary Math Tutoring
,
Crystal Lake Elementary Math Tutoring
,
St. Charles Elementary Math Tutoring
,
Oswego Elementary Math Tutoring
,
Algonquin Elementary Math Tutoring
,
Lake in the Hills Elementary Math Tutoring
,
Batavia Elementary Math Tutoring
,
Geneva Elementary Math Tutoring
,
Woodstock Elementary Math Tutoring
,
Huntley Elementary Math Tutoring
,
Yorkville Elementary Math Tutoring
,
North Aurora Elementary Math Tutoring
,
Montgomery Elementary Math Tutoring
,
Whitewater Elementary Math Tutoring
,
Campton Hills Elementary Math Tutoring
Nearby Tutors:
Aurora Elementary Math Tutors
,
Crystal Lake Elementary Math Tutors
,
St. Charles Elementary Math Tutors
,
Oswego Elementary Math Tutors
,
Algonquin Elementary Math Tutors
,
Lake in the Hills Elementary Math Tutors
,
Batavia Elementary Math Tutors
,
Geneva Elementary Math Tutors
,
Woodstock Elementary Math Tutors
,
Huntley Elementary Math Tutors
,
Yorkville Elementary Math Tutors
,
North Aurora Elementary Math Tutors
,
Montgomery Elementary Math Tutors
,
Whitewater Elementary Math Tutors
,
Campton Hills Elementary Math Tutors
Call us today to connect with a top
Elementary Math tutor in Crestwood, IL
(847) 840-2442