Call Now to Set Up Tutoring:
(847) 840-2442
Private In-Home and Online Chemistry Tutoring in Crest Hill, IL
Receive personally tailored Chemistry lessons from exceptional tutors in a one-on-one setting. We help you connect with in-home and online tutoring that offers flexible scheduling and your choice of locations.
Recent Tutoring Session Reviews
"We went over two more practice Research Summary passages.  Then we talked about the details of the Conflicting Viewpoints passages and questions and did two practice passages.  Then we started looking at the Math Section of the practice test she just took.  Next session we are going to go over the score report and the student requested that we do something that helps her with her timing so I am going to do some research and start inserting that into lessons."
"Trigonometric identities. We also did some SAT prep for her May 5 SAT by going over some of the writing section and reviewing some vocabulary."
"The student and I began the session by discussing revisions of the rubric.  We then went on to use the rubric to assess his current writing assignment.  Then, we furthered our discussion about transition words.  Excellent session!"
"We went over the homework that I gave her for reading comprehension and she did such a great job. I explained and pointed out what she did correctly that made her rewrite of the reading passage so well. We also went over her regrouping and subtracting she is getting much better at regrouping still needs more work. We focused on me teaching her how to plan out her story before writing it."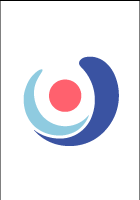 "We began working through the practice test from the beginning. The writing section is first. He has a strong grasp of some concepts, and we were able to identify a number of specific skills to target to improve his performance. For next week, he will complete the writing section of the first practice test, and we will do a short lesson on commas and dependent clauses.  "
"We went over the major question types for the exam writing section, discussing in depth the grammar principles behind them.  She has a strong literature background, and I have no doubt of her critical reading skills, but she needs to strengthen her understanding of style for the grammar.  I am very confident about her potential for the assessment. We talked about her academic background, and she did practice problems from the prep-test book."
"Today was my first session with the student. We took some time to talk about what should be done between now and his MCAT scheduled for May 23. Also, he updated me with how much he has studied before by himself and what materials he has. We developed a plan going forward and a flexible outline for what to cover in the next few sessions. On his own, the student should be taking one practice test a week and fully going over every question. He should also be dedicating at least 2 hours a day just to studying for the MCAT, free of distractions.
As for content, we covered the cardiovascular and respiratory systems today. The student has a good understanding of both systems so the emphasis should be doing practice problems and reading through all answer explanations. Next session, we will be covering the immune and endocrine systems. The student noted that what is most helpful during session is a conversational approach to learning, so I will be implementing that as much as I can in future sessions."
"Helped the student complete her chemistry web assignment, which covered intermolecular forces, phase diagrams, and heat transfer. We then transitioned to her physics class, where I helped her with kinematics, forces, friction, and pulleys."
"We started our session with some vocabulary review- we worked from a list we keep of words she didn't know that have come up in practice problems. We then went over her homework (analogies and a practice writing sample). With her essay, she improved her time management greatly and picked a strong topic. I assigned a rewrite for next week. We used the rest of our time for math and I gave her a section to finish for homework. She's very good with math."
"In this session, we learned several tableware vocabulary and some American foods in Chinese. The student was able to read all the words in pinyin but still needs more recognition of different tones. I attached all the characters' tones right after each character (pinyin) in order to give him a visual aid on those tones. He was very interested in the words."
"This was a great session. We were able to apply many of the concepts from our first session through our more recent ones. Some of the concepts covered include a complete description of inter-molecular forces and recognizing functional groups. We also spent some time on naming organic compounds and drawing out compounds from the written condensed structures. These skills will prepare the student to have a real advantage over her peers in the organic classroom. This coming week we will cover formal charge and hopefully move into some more naming of compounds, a section that often trips up new students."
"Student one and I briefly covered a second anatomy study guide I prepared on chapter 5 (integumentary system). The bulk of his anatomy work will be self-study and memorization. We spent the rest of our time together working through pre-calc sections 2.3 and 2.4 (cubic/quartic graphs and min/max problems). In preparation for his midweek quiz, we also reviewed 2.1 and 2.2. Student two made improvements with his midweek online assignments. The last problem set was over parallel lines, which the student seemed comfortable completing on his own."
Nearby Cities:
Evanston Chemistry Tutoring
,
Skokie Chemistry Tutoring
,
Oak Park Chemistry Tutoring
,
Downers Grove Chemistry Tutoring
,
Highland Park Chemistry Tutoring
,
Des Plaines Chemistry Tutoring
,
Glencoe Chemistry Tutoring
,
Naperville Chemistry Tutoring
,
Oak Lawn Chemistry Tutoring
,
Elmhurst Chemistry Tutoring
,
Lombard Chemistry Tutoring
,
Schaumburg Chemistry Tutoring
,
Lake Forest Chemistry Tutoring
,
Buffalo Grove Chemistry Tutoring
,
Wheaton Chemistry Tutoring
Nearby Tutors:
Evanston Chemistry Tutors
,
Skokie Chemistry Tutors
,
Oak Park Chemistry Tutors
,
Downers Grove Chemistry Tutors
,
Highland Park Chemistry Tutors
,
Des Plaines Chemistry Tutors
,
Glencoe Chemistry Tutors
,
Naperville Chemistry Tutors
,
Oak Lawn Chemistry Tutors
,
Elmhurst Chemistry Tutors
,
Lombard Chemistry Tutors
,
Schaumburg Chemistry Tutors
,
Lake Forest Chemistry Tutors
,
Buffalo Grove Chemistry Tutors
,
Wheaton Chemistry Tutors
Call us today to connect with a top
Chemistry tutor in Crest Hill, IL
(847) 840-2442