History through Music Class
grades 6-8
‐ Live online instruction
‐ Large-format, interactive
‐ Free classes taught by experts
FREE
3 weeks. 2 sessions per week (1hr each)
Description
Let's explore historical events through the music of different eras! In this class, we will learn about musicians, songs, and the evolution of music along with how this music was influenced or influenced historical events.
About Free Large Group Classes
Join your expert instructor in a live learning experience with students from all over the country(and maybe even around the world!).
Free, Large Group
Learn alongside 250 or more students
Live Learning
Students can ask questions and chat with the instructor.
Privacy & Safety
Students cannot see or chat with other students.
Looking for a more personalized experience?
We also offer small group classes.
Learn More
Class Details
About Virtual School Day
Why did we create Virtual School Day? As a leader in online education, we felt a responsibility to help parents and students find new ways and things to learn in these trying times.

Is it really free? Yes. 100% free. Completely free. All we ask is that if you need additional help, consider our more-personalized options like 1-on-1 Online Tutoring or a more-focused Live Online Class.

Who are the Virtual School Day instructors? From award-winning teachers to passionate subject-matter experts to astronauts, we've recruited some of the best instructors on the planet.

How many classes can I sign up for? As many as you want. There are no restrictions. Get crazy with your calendar.

Why do I have to set up an account? Your account lets you access your schedule of classes and the session links needed to join. Plus, having an account allows you to quickly register for more classes.
About Varsity Tutors
At Varsity Tutors, we help you connect with the right tutor or class for your needs, right when you need them most. And our innovative Live Learning Platform, personalized approach, and highly credentialed instructors make it easier for you or your student to learn with confidence.
1 Class Offering Available
Tue, Oct 20 - Thu, Nov 5
View details
1hr live sessions
3 weeks, 2 sessions per week
6hr total class time
Weekly Class Times
Get a more personalized experience in a small group setting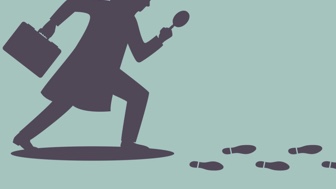 $15/hr
Small group learning environment
Live online instruction and discussion
Tailored to your student's needs
Explore the mysteries of history! Students will learn about different lessons in history by using their imagination to go back in time! Learn about famous people, places, and events and help solve...