AfterSchool Curious World Club (Grades 2-3)
Grades 2-3
Get 50% off this club and many more clubs for FREE when you join Afterschool Discovery Club. Learn more.
Do you have a young doer, maker, or tinkerer in the house? This fun-filled camp will feed their curious mind as they join fellow campers to explore how the world works, one experiment at a time. Each month, young scientists will indulge their curiosity with a new theme through hands-on projects and experiments, collaborative challenges, and expert instruction.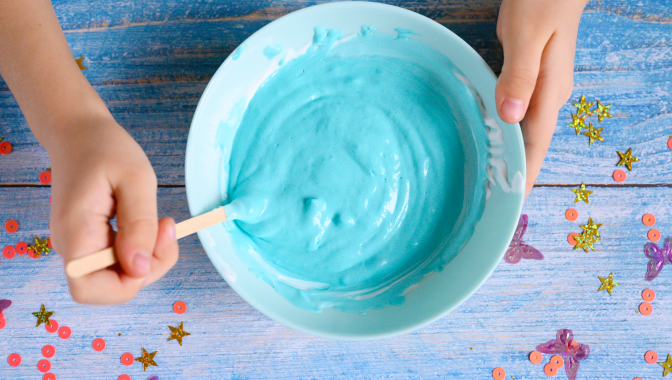 Our After School Clubs Include:
Live instruction from a top expert with plenty of group discussion and collaboration.

Specialized content and learning resources from our club guest stars.

Small group environment means your club member gets a chance to make new friends.

After School Clubs challenge to keep your club member engaged between club sessions

Unplug Projects to encourage your club member to learn away from the screen.

Tons of times and dates so you can fit multiple clubs into a single week.
About Varsity Tutors
At Varsity Tutors, we help you connect with the right tutor or class for your needs, right when you need them most. And our innovative Live Learning Platform, personalized approach, and highly credentialed instructors make it easier for you or your student to learn with confidence.
Theme Of The Month:
December: Food Science Lab — This delicious month, students will explore the science behind the food we know and love as they unlock the chemistry behind taste, texture, and nutrition.

January: Computer Science Lab — This month, students will uncover the science behind computers, learning the electronic concepts that make computers work and getting familiar with coding principles.

February: Machines Lab — This month, students will use the principles of simple machines to engineer solutions to their daily problems. Using pulleys, levers, ramps, and more, students will discover how to harness the power of machinery to make all of our lives easier and better.

March: Weather & Climate Lab — This month, students will explore the why behind the weather as they explore the relationship between the earth's rotation, the jet stream, and geological features like mountains and oceans all combining to create wild weather events.

April: Earth Science Lab — This month, students will explore the world around them, learning about the composition and processes that make earth the perfect planet to support life.

May: Inventor Lab — This month, students will learn to be inventors as they apply the scientific method and principles of design, force, and machinery to create a new product the world has never seen before
2
Before each session you'll receive an email with a link to join.
3
Gather any necessary supplies for class and come ready to learn!
This class is currently full.
More dates and times added regularly. Check back soon.
About Small Group Classes
Personalized Instruction
Small classes allow the instructor to give individualized attention to each student.
Customized Curriculum and Learning
Class content and pacing is tailored to the interests and needs of the students.
Collaborative Experiences
Student-to-student collaboration fosters deeper learning and engagement.
You might also like:
Grades 3-5
1hr live session 1 week, 1 session
Grades K-2
1hr live session 1 week, 1 session