ACT & SAT All-In-One Classes
Grades 10-12
The ACT & SAT All-in-One Group Class is designed to prepare students to take the ACT & SAT by equipping them with skills and test-taking strategies to improve their score. The course will cover content and strategies for English, Math & Reading and the optional essay. Upon completion of the course, students should have an understanding of the ACT & SAT exam structure, comparison of the two tests, general and section-specific test-taking strategies, and the ability to identify and handle difficult or tricky questions.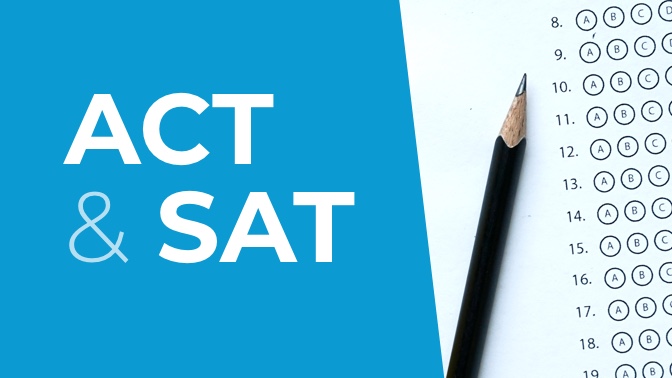 2 hours each
session duration
6-9 students
typical class size
What You Will Learn
How to prepare for each section of the ACT & SAT exams and the optional essays

What to expect with the exam structure, tested concepts, and scoring methodology

Key test-taking tips and strategies that can be applied to each section of the exams

Techniques to set up and solve a variety of math concepts

Math formulas for both tests

Compare content for Reading, Math, and English

Identification of common grammatical errors

Strategies to analyze reading comprehension passages & solve comprehension

Vocab lists: 100 most-used words

Evaluation strategies for interpreting scientific passages, charts, and graphs

Test-day tips and time management skills

Specific information on time/questions for both tests
Course Includes
During each live course session, you'll meet face-to-face with your instructor and fellow students in a virtual classroom, where you'll work on course-specific lessons as a group.

Each of our ACT & SAT All-in-One courses includes 8 two-hour sessions for a total of 16 hours of instruction.

With each of our ACT & SAT All-in-One live courses, you also get a minimum of 2 full-length practice exams, the Varsity Tutors ACT & SAT prep ebooks, and online access to Varsity Tutors ACT & SAT practice tests and flashcards.

After purchasing a course online, you'll create a Varsity Tutors client account, from which you'll be able to access information about your course and links to join each session.

We offer convenient online and mobile access to your account through our iOS and Android apps.

We will match you with a dedicated Educational Director who will make sure the course is helping you meet or exceed your learning goals. You can always contact them with any questions you might have. We're here to help you!

Varsity Tutors has helped over 100,000 students and earned a 4.9 / 5.0 rating. We're proud of our students' results, and back them with an industry-leading guarantee.
2
Before each session you'll receive an email with a link to join.
3
Gather any necessary supplies for class and come ready to learn!
ACT & SAT All-In-One Classes
Small Group Class
Typically 6-9 students per class.
Students get personalized help and attention.
Opportunities to collaborate and engage in discussion.
About Small Group Classes
Personalized Instruction
Small classes allow the instructor to give individualized attention to each student.
Customized Curriculum and Learning
Class content and pacing is tailored to the interests and needs of the students.
Collaborative Experiences
Student-to-student collaboration foster deeper learning and engagement.