Beginner Korean
Adult
‐ Live online instruction
‐ Average of 9 students/class
‐ Tailored to the students' needs
$23.44/hr ($375 total)
-42 weeks. 1 session per week (2hr each)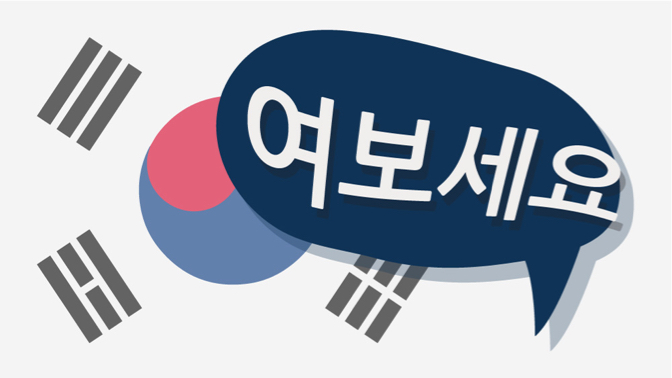 Description
Our Beginner Korean course is a live 10-class online course designed for students interested in learning the Korean who have 1-2 years of recent experience in the language OR with previous experience with the language, that wants to review. Students will learn the basic skills in listening and speaking and be equipped with the tools needed to formulate simple sentences and questions on their own.
Class Details
What You Will Learn
How to recognize and write perfect & future verb tenses

How to use past participle formation & agreement

How to form simple sentences with basic vocabulary

How to use common language expressions & phrases and vocabulary for everyday situations.

How to use question formation
Course Includes
During each live course session, you'll meet face-to-face with your instructor and fellow students in a virtual classroom, where you'll work on course-specific lessons as a group.

Each of our Introduction to Korean courses includes ten 90-minute sessions for a total of 15 hours of instruction.

After purchasing a course online, you'll create a Varsity Tutors client account, from which you'll be able to access information about your course and links to join each session.

We offer convenient online and mobile access to your account through our iOS and Android apps.

We will match you with a dedicated Educational Director who will make sure the course is helping you meet or exceed your learning goals. You can always contact them with any questions you might have.

We're here to help you! Varsity Tutors has helped over 100,000 students and earned a 4.9 / 5.0 rating. We're proud of our students' results, and back them with an industry-leading guarantee
7 Class Offerings Available
Save up to $275 on this class
with a Small Group subscription plan.
Learn More