Call Now to Set Up Tutoring:
(214) 206-7940
Private In-Home and Online GMAT Tutoring in Coppell, TX
Receive personally tailored GMAT lessons from exceptional tutors in a one-on-one setting. We help you connect with in-home and online tutoring that offers flexible scheduling and your choice of locations.
Recent Tutoring Session Reviews
"The student and I began assessment test prep today, and we're off to a great start. We went over the verbal section of a practice exam he had completed. He struggled mainly with vocabulary-related questions. Since he has so much time to prepare for his exam in January, I think he can make extensive headway in this area with regular vocab review, which he and his mother have already begun at home. He also struggled with a couple of logic questions, so we practiced visual problem solving through diagrams and maps. He also missed a couple of analogy and classification questions, but most of these were missed due to the vocabulary."
"I met the student for the first time today, and we got along really well. We went over plasma membranes and the overall purpose of metabolism today, going into detail about the different kinds of transport, free energy, spontaneity, and how enzymes function."
"The student and I read a short story and completed accompanying homework. The homework required the student to write short complete sentences that asked things like: who was the main character, what happened in the beginning and what was the problem [in the story.] We also reviewed the verbs Ser and Estar by writing sentences in English and my student would say them out loud [in Spanish.]"
"The student and I worked through her assigned homework problems, which were addressing basic systems of equations. After we finished, we had 15 minutes remaining, so we worked through a student-provided response math section from the SAT and discussed her SAT study plans. She seems strong in all sections and I'm happy to provide reassurance to boost her confidence during our time together. In our next session, we will complete whatever math homework she has for the weekend and, time permitting, cover more SAT material."
"Study prep for Science and History finals. Reviewed earth sciences study guide - rock types, plate tectonics, rock identifications, moles hardness scale. Reviewed History vocabulary words, researched answers to open questions."
"Student 1Pascale--limits approaching infinity; we used mostly numerical methods involving her calculator.  Student 2--A little bit of reading strategy with how to choose words, but mostly math. She should study words and review basic set theory."
"The student should do well on her math test next week as long as she keeps  practicing more problems. She understands the material and knows the correct strategies. Her quiz grade was not ideal because she made small mistakes in multiple choice questions, which do not differentiate between major and minor mistakes. More practice will definitely fix that!  I am slowly helping her familiarize with Chinese culture and some Mandarin background. I am trying to come up with more entertaining ways to teach her Chinese."
"The student and I covered: electric potential and potential difference; potential difference in a uniform electric field; electric potential and potential energy due to point charges; obtaining the value of the electric field from the electric potential; electric potential due to continuous charge distribution; electric potential due to a charged conductor; and applications of electrostatics. We also did some example problems."
"We reviewed more for the student's test.  She needed the most help with remembering to include absolute value signs, but we worked on it and she was doing much better.  Then we went over the questions she missed on her practice Science ACT.  She needs to pay particular attention to when graphs and tables are increasing or decreasing.  "
"Continued working with the student on the vocabulary words. We focused on doing analogies, and I had her practice ones that dealt with the subtler meanings of the words. We also reviewed the spellings and definitions of the words."
"The student and I began our session by going over her Social Studies homework which included using symbols and following the direction of north, south, east, and west. Next, we had some literature to read from her language book. Lastly, we worked on her reading Kumon."
"In order to set the student up for a weekend of success, we began each of the essays he was assigned. Once the scaffolding is in place, he has the tools to complete them on his own. Moreover, he knows that he owes it to himself to follow up on all the work he has already put into the assignment."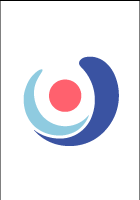 Nearby Cities:
Plano GMAT Tutoring
,
University Park GMAT Tutoring
,
Allen GMAT Tutoring
,
McKinney GMAT Tutoring
,
Irving GMAT Tutoring
,
Carrollton GMAT Tutoring
,
Garland GMAT Tutoring
,
Grand Prairie GMAT Tutoring
,
Arlington GMAT Tutoring
,
Dallas GMAT Tutoring
,
Fort Worth GMAT Tutoring
,
Denton GMAT Tutoring
,
Lewisville GMAT Tutoring
,
Richardson GMAT Tutoring
,
Frisco GMAT Tutoring
Nearby Tutors:
Plano GMAT Tutors
,
University Park GMAT Tutors
,
Allen GMAT Tutors
,
McKinney GMAT Tutors
,
Irving GMAT Tutors
,
Carrollton GMAT Tutors
,
Garland GMAT Tutors
,
Grand Prairie GMAT Tutors
,
Arlington GMAT Tutors
,
Dallas GMAT Tutors
,
Fort Worth GMAT Tutors
,
Denton GMAT Tutors
,
Lewisville GMAT Tutors
,
Richardson GMAT Tutors
,
Frisco GMAT Tutors
Call us today to connect with a top
GMAT tutor in Coppell, TX
(214) 206-7940