Call Now to Set Up Tutoring:
(404) 704-6763
Private In-Home and Online MCAT Tutoring in Conyers, GA
Receive personally tailored MCAT lessons from exceptional tutors in a one-on-one setting. We help you connect with in-home and online tutoring that offers flexible scheduling and your choice of locations.
Recent Tutoring Session Reviews
"Today we spent our time doing the usual multi-section drill. The student worked on math, reading, vocabulary, and two sub tests. He did complete the homework I assigned, and he did pretty well! I have assigned homework over the weekend."
"The student  had a short math homework assignment dealing with frequency charts (histograms) which involved counting up some data and plotting it, then answering some questions. That was all for the homework so then we did some reading  to help get her to  the 900 minutes required for an A on the assignment."
"I had the student do a sample essay, timed. I made sure he outlined his essay before he wrote it and it improved his organization. However, we are going to continue to try and work on his ability to analyze and apply each body paragraph so that it reflects the introductory statement. We will also continue to work on his speed because he is not so much inaccurate until he tries to speed up when answering questions (in particular, reading comprehension questions)."
"We covered almost all of chapters 8 and 9 except for two sections. We went over hypothesis testing and practiced problems from the worksheet packets and several of the book problems. The student has improved significantly over the last two sessions and is catching on to concepts quickly. With enough practice, he has the potential to perform very well on his next test. We will be covering the remainder of chapter 9 and chapter 10 next session."
"The student and I met from 11-12:30. We worked on his Physics final exam review a bit and focused on review 2 which covered more of electromagnetism, current, charge and electricity. We have kept the possibility of meeting again on Tuesday or Wednesday, if need be, open."
"During this tutoring session we reviewed the material that will be covered on the second test. The topics covered were the following: the standard form a circle, ellipse and a hyperbola, how to find the vertices, center, horizontal and vertical asymptotes, foci, and how to graph them.  "
"The student and I briefly touched on some of her science questions before focusing for the remainder of our session on math.  She had already worked her exam review packet and had highlighted the problems she was confused by.  We worked through those together.  I told her that it was okay that it was taking us a long time to work each of them because they were the hardest problems in the packet.  I reassured her that she knew how to work more than three quarters of the packet all by herself!"
"The student and I continued working through ACT sections one at a time, practicing guessing strategies and talking about specific grammar rules like when to use semicolons and m-dashes."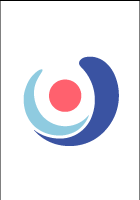 "Worked on response essay. Discussed use of metaphors. Encouraged the student to work on writing and then revising. Discussed paragraph structure."
"This session was spent reviewing geometry. The student was given a quiz based on his current unit in math class at school. He was able to answer all the questions correctly. He will do a great job on his test on Wednesday."
"Given the student's difficulties retaining vocabulary, we used this session to do an exhaustive vocabulary review of the previous three lessons. I made it into a flashcard game to keep her engaged and it worked very well."
"Today was my final session with the pupil. We reviewed his incorrect answers from an SAT practice test he had taken and discussed essay strategies. He did very well with the questions, and if he can match this performance on the test on Saturday, he should do well."
Nearby Cities:
Alpharetta MCAT Tutoring
,
Johns Creek MCAT Tutoring
,
Duluth MCAT Tutoring
,
Marietta MCAT Tutoring
,
Dunwoody MCAT Tutoring
,
Norcross MCAT Tutoring
,
Sandy Springs MCAT Tutoring
,
Decatur MCAT Tutoring
,
Roswell MCAT Tutoring
,
Lawrenceville MCAT Tutoring
,
Athens MCAT Tutoring
,
Atlanta MCAT Tutoring
,
Smyrna MCAT Tutoring
,
East Point MCAT Tutoring
,
Gainesville MCAT Tutoring
Nearby Tutors:
Alpharetta MCAT Tutors
,
Johns Creek MCAT Tutors
,
Duluth MCAT Tutors
,
Marietta MCAT Tutors
,
Dunwoody MCAT Tutors
,
Norcross MCAT Tutors
,
Sandy Springs MCAT Tutors
,
Decatur MCAT Tutors
,
Roswell MCAT Tutors
,
Lawrenceville MCAT Tutors
,
Athens MCAT Tutors
,
Atlanta MCAT Tutors
,
Smyrna MCAT Tutors
,
East Point MCAT Tutors
,
Gainesville MCAT Tutors
Call us today to connect with a top
MCAT tutor in Conyers, GA
(404) 704-6763