We are open Saturday and Sunday!
Call Now to Set Up Tutoring:
(404) 704-6763
Private In-Home and Online Economics Tutoring in Conyers, GA
Receive personally tailored Economics lessons from exceptional tutors in a one-on-one setting. We help you connect with in-home and online tutoring that offers flexible scheduling and your choice of locations.
Recent Tutoring Session Reviews
"Reviewed the student's second effort to respond to a prompt, this time written rather than typed. The first draft started off promising because of her initial organizational plans but lost the strong argument. We identified where to correct the mistakes in content and she then wrote a final draft which was dramatically improved in all areas of the Six Traits of Writing."
"The student had geometry homework, which he finished quickly; English homework, for which he needed a computer; a biology study guide, for which we did the "Part 2" packet (matching and multiple choice) but the Part 1 needed him to log on to a certain page to complete; and a world history packet, which we also completed. When I left he had to do DRP and finish his assignments using a computer."
"The student and I worked on reviewing for his DBQ over Imperialism.  We worked on reviewing the concepts over Imperialism across the world (Africa, India, East/Central Asia, Latin America). We also went over the general structure of the DBQ and how to incorporate documents and POV into the essay."
"Today we planned out the student's application process. We decided that it would be best for the student to apply to big school with art programs so that she can use her artwork to supplement her applications. We decided her top three choices, and found the application due dates for all three schools. We budgeted out the rest of our time together, and then spent the rest of the session brainstorming and planning for the student's app essay."
"The student and I worked through her homework, which included simple division with remainders, multiplication, and basic algebra problems. By the end of the session, she was no longer having difficulty with the basic algebra problems."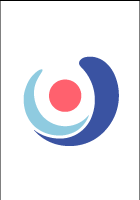 "Did diagnostic assessment tests to see where we stand.  The student is a super bright girl, and I think that she is going to do fantastically on the exams!  Assessed strengths and weaknesses in terms of material and question format, so we know what to target in the following sessions."
"Client was given a warm up to see if she remember what was learned last week during the tutoring session. I went over the problems that still existed for her. I went back over and review multiplication facts and reducing fractions. Client is making adequate progress with these concepts. Review and repetition is needed for the client to make progress with these math concept. Improper fractions were introduce to the client. The concept of making improper fractions into mixed numbers was introduce in this session. Most of the session was a follow up from math topics that are covered in her classroom."
"04/07: We checked the student's understanding of the synthesis essay, timing and questions. I asked the student to practice writing for the thesis by analyzing, developing a plan and writing a thesis statement. The student should plan with an outline. The student should also do vocabulary review exercises. The student needs to use and cite sources - parenthetical references, in sentence references. For homework review, the student needs to write the entire synthesis essay with developed plan and then continue on with essay number two. We will review the student's multiple choice test by correcting, reviewing and reflecting on it. The student will need to work on the essay plus response and vocab lesson words."
"The student and I worked on systems of equations. We covered three methods for solving the systems: Substitution, elimination, and graphing. The student needed only minimal help with all three. Once I showed him one example he was able to complete problems on his own. We also worked on creating systems of equations from story problems. He will cover this further in class."
"This session, the student and I finished covering the lessons in chapter 6 that would be on her test the next day. We discussed altitudes and medians, as well as the angle bisector theorem. We also worked through a review sheet that included problems from all parts of the chapter."
"We reviewed the student's math study guides and completed practice problems. I also gave her additional problems to practice with. We also reviewed Spanish and she completed an assignment in her workbook and work sheets."
"We covered graphing exponential growth and decay, as well as their domain and range. Then we got into practical applications, specifically population growth and radioactive decay. The student is very good at pulling information from word problems."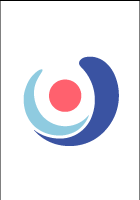 Nearby Cities:
Alpharetta Economics Tutoring
,
Johns Creek Economics Tutoring
,
Duluth Economics Tutoring
,
Marietta Economics Tutoring
,
Dunwoody Economics Tutoring
,
Norcross Economics Tutoring
,
Sandy Springs Economics Tutoring
,
Decatur Economics Tutoring
,
Roswell Economics Tutoring
,
Lawrenceville Economics Tutoring
,
Athens Economics Tutoring
,
Atlanta Economics Tutoring
,
Smyrna Economics Tutoring
,
East Point Economics Tutoring
,
Gainesville Economics Tutoring
Nearby Tutors:
Alpharetta Economics Tutors
,
Johns Creek Economics Tutors
,
Duluth Economics Tutors
,
Marietta Economics Tutors
,
Dunwoody Economics Tutors
,
Norcross Economics Tutors
,
Sandy Springs Economics Tutors
,
Decatur Economics Tutors
,
Roswell Economics Tutors
,
Lawrenceville Economics Tutors
,
Athens Economics Tutors
,
Atlanta Economics Tutors
,
Smyrna Economics Tutors
,
East Point Economics Tutors
,
Gainesville Economics Tutors
Call us today to connect with a top
Economics tutor in Conyers, GA
(404) 704-6763