Call Now to Set Up Tutoring:
(888) 888-0446
Private In-Home and Online Contract Law Tutoring
Receive personally tailored Contract Law tutoring from exceptional tutors in a one-on-one setting. We help you connect with in-home and online tutoring that offers flexible scheduling and your choice of locations.
How can a Contract Law tutor help you?
Varsity Tutors can help connect you with a qualified tutor in your area or online for help with contract law. Contract law is an important component in a variety of legal practice areas. As a first-year law student, you must take a full year of contract law. This course is a component of both the Multistate Bar Exam, or the MBE, and the state-specific bar exams. Many courses will continue to work with contracts in other legal courses (such as labor law, property, and contract drafting), but the bulk of first-year coursework focuses on commercial contracts.
Commercial contract law is vast, detailed, and complex. Students must navigate between common law principles of contract law, which have their roots in English law, and the Uniform Commercial Code (UCC), a voluminous collection of contract law proposals that have been adopted by most states. The emphasis on learning the 2,000-page UCC means that contract law courses are less reliant on reading case law than most courses, and although reading case law is certainly difficult, many students find reading and parsing through the Uniform Commercial Code to be even more dry and tedious.
Harmonizing common law contract principles with the Uniform Commercial Code for a particular set of facts can be overwhelming. When is there a contract offer? When is there acceptance? Is there a valid agreement in place? Can the contract be canceled, and if so, how does the canceling party go about ending the agreement appropriately? If the contract is just breached, what is the penalty for nonperformance? And if there is no express agreement, is there an implied contract? The questions, much like the memorized material, are seemingly endless.
Varsity Tutors can help. We can connect you with contract law tutors to help you parse through the dense UCC and make sense of common law contract principles. Contract law tutors include licensed attorneys and current law students, all of whom have experienced the same frustrations and dense material that current first-year law students are facing. When you first get in touch with the Varsity Tutors educational directors, they will assist you in filling out a profile that allows law tutors to see what your learning style is, what courses you are taking, what your concerns are, and many other factors that they consider while forming a lesson plan for their students.
With a personal tutor, you are given one-on-one education that is coupled with powerful insight from a professional in the law industry. They are not only familiar with the exams you will take, but they know the ins and outs of the basics. They can provide valuable tips and suggestions that you can implement while taking the exams. In addition, they can offer tips on the field of study based on their experience in the field itself. There are many ways that a law tutor can guide any student, so it is wise to take advantage of all they have to offer.
Tutoring sessions are convenient and flexible. The lesson plan is customized specifically for you, which means that if you master a concept, the tutor will alter his or her lesson plan to keep up with your pace. You may spend a single session on one concept and multiple sessions on another. Further, as you approach testing time, they are able to provide practice questions and tests to assess your preparation. From there, the tutor can alter their lesson plan to ensure that you are prepared and confident as you enter the exam room.
Tutors offer unique one-on-one contract law lessons that focus specifically on the material you don't understand. Don't trust your entire grade to study groups and store-bought outlines. Call us today to get organized with a contract law tutor.
Recent Tutoring Session Reviews
"Total for two sessions, 45 minutes each, on March 1st and March 15th.  For the first session, the student had to prepare notecards for a speech and write a personal narrative.  Most of the time was spent on the narrative, and we discussed use of quotes vs summarization, organization, and narrative style.  In the second session, he wrote the speech prepared in the first session, and we went over one of his vocabulary assignments.  We discussed word meanings, parts of speech, and sentence structure."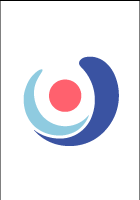 "The student and I worked on some history vocabulary. I wanted to look at some math with him so I did my best to imagine a 4th grade geometry quiz. Hopefully his parent can check him on Tuesday to make sure he's ready. The student has a science test on Thursday in 3 sections, and we began to make him his own study guide (based on the handout given to him by his teacher). I've instructed him to continue working on it on Tuesday and we'll check it out on Wednesday."
"This session involved writing. She was given a prompt and was to write it based on the format of an e-mail. She was given twenty minutes to write a well written e-mail with minimal mistakes. Afterwards she was to read it a out loud and correct her mistakes. After today she seems to be a little more confident about her ability in her writing."
"The student and I continued our EOC review by going over the structure of DNA, the macromolecules that contribute to DNA, the organization of DNA throughout the different phases of cell division and several pages of her most recent lecture which include Darwin's Theory of Evolution. We reviewed what a trait, phenotype, adaptation and homologous structures all meant in terms of Darwin's Theory of Evolution."
"The student and I worked on the relationship between position, velocity, and acceleration. We focused on interpreting and drawing displacement, velocity, and acceleration graphs. We also reviewed graphing limits for advanced precalculus."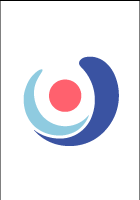 "Today we started with her homework, which was translating word problems to equations using variables. She's doing okay with it, but will need some more practice. We also worked on solving equations for a variable by using addition and subtraction."
"Today was spent reinforcing the students' knowledge of cellular respiration. As I explained to them, one of the most effective ways to ensure somebody understands and retains information is to have the person teach that information. Hence, I had both of them teach me about cellular respiration. With limited direction from me, both students supplied me with facts that I expect they will need to know for their test. Moreover, they attempted to teach me concepts I expect will appear on their test. In addition to reinforcing the learning they had already done, this exercise helped me identify areas where they needed additional instruction. The end of the session was spent addressing the weaknesses I identified. At the end of our time, I instructed them to take a test that appears at the end of the chapter they are studying, and send their answers so I can have a better sense of how much additional studying they need to do."
"The student and I discussed loops and arrays, and reviewed the material that was expected be covered on his coming final.  He seemed to be having general problems just knowing when to use the various things he's learned such as arrays and loops, but I gave him some general advice on how to approach programming that helped him get started.  Since he had a different exam tomorrow afternoon we put off the majority of studying for tomorrow evening."
"We reviewed some vocabulary words. Then we  went into math lessons.  We discussed distributive property again and did 10 problems from practice test.  We also discussed strategies for each type of problem such as estimation and to not being distracted by complex answer choices to look for obvious choices, minimizing figuring necessary, and looking for simple patterns, etc...   Did verbal sections in last 15 minutes of this session.  "
"We talked about what the student found challenging when she took the SAT in November. Based on this, we mainly focused on writing multiple choice and reading sections. We discussed specific grammatical principles (to be expanded on in future sessions) as well as overall test-taking strategies."
"The student and I worked on the Science section today. I showed her how the test makers categorize different passages and how to handle each one differently. After showing the strategies and working through them together, I had her try 3 practice passages from the 5th test."
"Today we reviewed for the student's test on Monday, going over the period of 1450-1650 and World War II. She did great and still needs to review, but for the most part she's grasped the material and makes good connections. I advised her to create key term cards for World War II which she had not yet done."
Call us today to connect with a top
Contract Law tutor
(888) 888-0446