We are open Saturday and Sunday!
Call Now to Set Up Tutoring:
(888) 888-0446
Private In-Home and Online Contemporary Architecture Tutoring
Receive personally tailored Contemporary Architecture lessons from exceptional tutors in a one-on-one setting. We help you connect with in-home and online tutoring that offers flexible scheduling and your choice of locations.
How can Contemporary Architecture tutoring help you?
Whether you are someone who is pursuing a degree in architecture, or you are interested in art and cultural movements of various time periods, you will need to have some understanding of contemporary architecture. This diverse subject is not just the study of buildings, but is rather a mix of art history, sociology, and finance, and how it all influences the construction of buildings and monuments. If you are someone who is interested in furthering your studies in contemporary architecture and the classroom-style lecture isn't satisfying you academically, or you would like to learn more about the subject as a whole, you should consider studying under the assistance of a private tutor.
Varsity Tutors can help you connect with a tutor who can help you contextualize themes and changes, as well as to identify different styles and buildings. From megacities to environmentalism, post-modernism, and minimalism, the changing landscape of contemporary architecture can be overwhelming. From constructivism to deconstruction, Kenneth Frampton to Louis Kahn, contemporary architecture tutoring can help students gain a foothold in the changing trends of the last six decades. Whether your interest is extracurricular, course-based, or aimed to bolster your knowledge for your architectural design degree, experienced tutors have the resources and teaching methods to meet you where you are academically.
When you contact Varsity Tutors, you will be able to receive help finding a private tutor who can assist you in meeting your academic goals. You will be able to study contemporary architecture with someone that can help you get the assistance you need. In addition, you will have the luxury of studying with a skilled professional who can accommodate your busy schedule. This means that you can arrange a time to meet that best fits you, including nights and weekends. Moreover, you can choose where to study. Many students enjoy meeting in person in the comfort of their own home, but you can also choose a local library, coffee shop, or anywhere else in your area. Also, if you are unable to make a session, or you just prefer it, you can work with a tutor face-to-face online through the Varsity Tutors live platform.
Stop fighting through dense, impersonal textbooks and websites, and move forward with the expertise and resources of a tutor specifically trained in contemporary architecture. Identify the historical context that allowed techno-fantasy to blossom, and dissect the architecture of a welfare state. Correctly identify the San Cataldo Cemetery by sight and understand Rossi's contributions to the field. Form informed opinions of critical regionalism and critique the Venice School and Tafuri with the same understanding as you do Michael Graves. Integrate your new understanding of monumentality into your architectural designs, or learn to skim long technical articles for their relevant points. You can reach all of these goals, and more, with the help of a contemporary architecture tutor.
Connect with a tutor today and make your journey to a complete understanding of contemporary architecture. Knowledgeable and dedicated tutors can introduce you to an entirely new way of seeing the world around you. Preparing for a cumulative exam with contemporary architecture tutoring can also help students study more efficiently and successfully with targeted prep work. Whether you are immersed in a study of architecture, or just looking to know more about the world around you, contemporary architecture tutoring can help you meet your personal goals. The personal nature of private tutoring allows you to direct your learning trajectory, collaborating with your instructor to develop comprehensive lessons to specifically address the topics that most concern you. If you are interested in more information about flexible and targeted tutoring, contact your local Varsity Tutors office and let us help you connect with a tutor today!
Recent Tutoring Session Reviews
"The student reported that her Psychology test was nothing like she expected. For the next unit, I had her begin reading through the chapter, paying special attention to any blurbs on the page or topics the authors wanted to highlight. We're going to focus on concepts more than terms for the next test."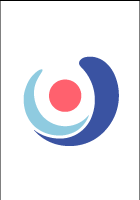 "The student requested help with her term paper for research methods. She and a partner had done a nicely-designed experimental study, and she was looking for help with APA-style formatting and citation, and with making sure her interpretation of the study results and previous literature were accurate. Also, as an international student, she wanted help making sure that her grammar was up to par. We went over the paper in detail, fixing up citations, correcting grammatical mistakes, and discussing different ways to interpret and convey the findings of her study."
"Today, the student and I went over the reading assignments for her abnormal psych class. The first was a chapter on the history of abnormal psychology. We covered what constitutes "abnormal" mental states, the difficulty of separating cultural and social norms from judgement of psychological states, ancient precedents in the field of mental health, and important movements and figures in the field from the Renaissance to today. We then went over a study on mental illness among inmates that discussed the move toward deinstitutionalization."
"During this session we reviewed the information she has had so far in her psychology. We went into detail about how neurons and synapses work. The student is a visual learner, so diagramming seems to work very well for the both of us. We are meeting again tomorrow, in order to start research on her first Critique Paper due on Tuesday."
"During today's session, the student and I worked on preparing her for her psychology test. We covered a number of topics, including different concepts of psychiatric illness, approaches to treatment, different forms of assessment, components of a study, the basis for psychiatric illness, and pharmacological interventions. We made good progress, and we were able to get through all of the required material within the session. Since we had a little extra time, we also went over a writing assignment she had. I looked it over for grammar and content, and I was pleased with what I saw. Overall, the session was highly productive."
"The student and I again studied for his Social Studies test on Friday. He had two more worksheets he needed to finish in preparation for studying, so we did those two as well. With the time left, he showed me what he was doing in both Science and Math in preparation for quizzes and tests next week."
"We are continuing to work on study strategies for the student's history test. We talked about him reading through the textbook one day and making notes or flashcards. Then the next day, he will read through his class notes and add to his current notes. The textbook and the notes have different information so this will allow him to consolidate the information. He also knows that writing things down helps him remember, so this would get him to write out the information another time. I had a discussion with him about how it is worth putting in the time and effort, and if he learns effective study strategies now, it will make school easier for him from here on out."
"The student and I worked through some basic algebra problems. Her class is beginning to work on solving for a variable and do problems including distribution. The student seems to be understanding distribution quite well."
"Reviewed Social Studies 1.4 homework. Organized Spanish and Biology binders. Reviewed upcoming assignments via school's portal."
"The exploration of the colonies by the Dutch, Spanish, and French was covered. Read the material and completed 15 questions."
"We met to cover the scope of the project and initial idea for a research design project for an MS-level sociology/public policy class. We decided on effects of public policies on an aging population. We discussed the operationalization of variables, and agreed to exchange drafts by email."
"We began reviewing for the student's political psychology final. We covered social dominance theory, psychoanalysis, and personality theories."
Call us today to connect with a top
Contemporary Architecture tutor
(888) 888-0446