Private In-Home and Online Science Tutoring in Concord, NC
Receive personally tailored Science lessons from exceptional tutors in a one-on-one setting. We help you connect with in-home and online tutoring that offers flexible scheduling and your choice of locations.
100% Tutor Satisfaction Guarantee
At Varsity Tutors, we're committed to connecting you to top tutors capable of delivering an outstanding experience. That's why we provide a 100% tutor satisfaction guarantee.
How can Science tutoring help you?
Varsity Tutors is ready to try to help your child ace their science course. Let us find your child a skilled science tutor in Concord, NC, who can show them how to push past their limitations. Working with a private tutor is by far a great way for your child to potentially improve their science knowledge, as the personal attention they receive might give them an edge over their fellow students. Tutoring sessions are well worth your child's time, as they can make a difference in whether your child finishes the semester in the middle of the pack or at the very top of their class. The strong foundation of science knowledge your child builds with a tutor could also continue to benefit them as they progress to more advanced courses, and when they take standardized tests, such as the End of Course and End of Grade exams.
When your child starts working with their science tutor, the tutor will assess their current level of knowledge in the subject, looking in particular at their strengths and weaknesses. An experienced science tutor in Concord can focus only on those issues that your child is struggling with to make their study sessions as efficient as possible. Whether your child has been having a tough time with sound waves, cause and effect, weather, the scientific process, or any other key component of science, an experienced tutor could break those concepts down so they could be easier to understand. With their tutor's hands-on guidance, your child could be able to pick up on every important detail to fully understand what they're learning.
Private 1-on-1 Tutoring by top UNC/Duke Grads. We serve Charlotte and all suburbs.
Session Summaries by Science Tutors
"The student needed help with her lab for her biochemistry class. We went over the purpose of the lab and how to calculate certain data. At one point, we found an inconsistency in her lab data but I told her that errors are all part of experiments and to make sure to explain the error in her discussion."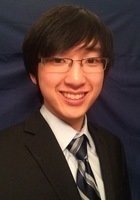 "I met with the student today to review for her upcoming test in ecology. We discussed the learning objectives from the four lectures that had been covered so far in class. These lectures included explanations of the seasons, wind/water currents, geographical ranges of species, and the traits of life histories. The material was fairly intuitive for most of the objectives, but a few will require further understanding and studying of the biomes and ecological barriers of species. We also worked on the introductions for her English paper. She will have it reviewed in class later today."
"The student and I covered glycogen metabolism, synthesis and degradation, regulation, photosynthesis, photosystems I and II, etc., dark reactions and pentose phosphate pathways. She was very engaged and eager to review, master, and stay ahead on material covered in class. Much of the content covered in lectures contained very specific details that I thought might have obscured important "big picture" ideas. I tried to emphasize the most relevant aspects of the pathways and their regulation. I suggested to her to get comfortable with the pathways and the ultimate goals of the pathways before focusing on finer points. "