Private In-Home and Online Anatomy Tutoring in Concord, NC
Receive personally tailored Anatomy lessons from exceptional tutors in a one-on-one setting. We help you connect with in-home and online tutoring that offers flexible scheduling and your choice of locations.
100% Tutor Satisfaction Guarantee
At Varsity Tutors, we're committed to connecting you to top tutors capable of delivering an outstanding experience. That's why we provide a 100% tutor satisfaction guarantee.
How can a Anatomy tutor help you?
If you're falling behind in your anatomy course, it's not too late for you to catch up -- and it's important that you do. A solid understanding of anatomy is essential for students pursuing a degree or career in science. The principles and concepts you are introduced to in the classroom will play a major role in your future, more advanced science classes. If you are struggling with the material, it's important that you get the help you need. Fortunately, that help is readily available in the form of personal tutoring. If you want to get up to speed in your anatomy class, consider partnering with a personal anatomy tutor. An anatomy tutor will try to help you review the material in an efficient, effective way so that you can develop the skills you need to be successful in your class. Varsity Tutors' educational directors will match you with an excellent anatomy tutor in Concord who might help you to meet your academic and test score goals.
We can find you an enthusiastic and motivated anatomy tutor in Concord, NC, who could help you discover your true potential. They will get to know your unique learning style and then adapt their teaching approach to match it. The strategies and resources they suggest will be based on your specific needs. This personalization of the learning process ensures that you are reviewing your anatomy class material in the most strategic way possible. If you aren't satisfied with a method that your tutor is using, all you have to do is express your concerns and they will gladly reorient their approach.
Private 1-on-1 Tutoring by top UNC/Duke Grads. We serve Charlotte and all suburbs.
Session Summaries by Anatomy Tutors
"We went over electron configuration during this session. I tried to be consistent with the student's teacher and taught her how to read electron configuration based on the periodic table. She had a very difficult time reading it and will definitely review this next session."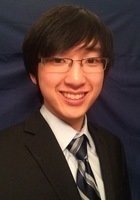 "The student did great! We studied for her test that she started today and will finish tomorrow. She really just needed some extra practice to feel confident. We redid some of her review worksheet problems that she wasn't feeling great about and then practiced a bunch of nomenclature which was a review from last test but popped up on this test today. She needed a few reminders on transitional metals and balancing compounds but did very well. Her next unit is stoichiometry. She may have a test on it next Wednesday in which case we will need to move our session to earlier in the week. "
"The student and I worked on vectors. We revised how to resolve vectors into x and y components. We also looked at adding perpendicular vectors to find the resultant and stipulating the direction by giving an angle. He displayed a very good understanding of these concepts. He was able to do multiple examples of both types on his own. He now needs to do two or three dozen problems to truly master this skill. Next week we will start on projectile motion."