We are open until 8pm!
Call Now to Set Up Tutoring:
(310) 617-6847
Private In-Home and Online Biology Tutoring in Compton, CA
Receive personally tailored Biology lessons from exceptional tutors in a one-on-one setting. We help you connect with in-home and online tutoring that offers flexible scheduling and your choice of locations.
Recent Tutoring Session Reviews
"The student and I continued to review acid base chemistry, isomers, chair configurations, resonance structures, and basic organic chemistry in preparation for her exam on Friday. She was a bit confused with electron transfer during reactions, but now seems more confident in the area."
"Today, we discussed solubility product, formation of complex ions, qualitative analysis of cations and chemical thermodynamics. We discussed how we to calculate solubility from solubility product and vice versa. We combined solubility product and formation constant equations to try to solve solubility problems. We discussed how cations are qualitatively separated from mixtures of solutions by sequentially precipitating group of cations based on solubility, pH and reagents. Finally, we started discussing the relationship between Gibbs free energy, enthalpy and entropy."
"The student and I worked on botany today. Specifically, we covered plant reproduction and different phylums. We also solved some AP biology questions in a biology review book that I had recommended."
"We went over breaking down questions so that the student doesn't get overwhelmed on tests, as well as some evolution topics. He was more than willing to learn and participate, as always."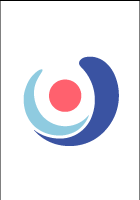 "The student had a study guide to go over in prep for an exam tomorrow. We spent most of our time reviewing DNA replication, protein synthesis, and gene mutations. We reviewed the PowerPoints from her teacher and I drew additional pictures on the whiteboard to aid in her understanding. Near the end of our session we briefly covered selective breeding, genetic modification, and cloning. She had a good understanding of those topics."
"Today, we worked to study for the student's test tomorrow. She seems to really grasp the material quite well for this genetics chapter. She was able to fill out the entire study sheet for the test during this session, and I charged her to go over it at least once or twice tonight so that she goes over any questions she does not understand fully. She understands the material very well though. I also asked that she go over the test when she is done to make sure she catches any errors she made."
Nearby Cities:
Malibu Biology Tutoring
,
Oxnard Biology Tutoring
,
Santa Barbara Biology Tutoring
,
Woodland Hills Biology Tutoring
,
Santa Clarita Biology Tutoring
,
Thousand Oaks Biology Tutoring
,
Simi Valley Biology Tutoring
,
Ventura Biology Tutoring
,
Camarillo Biology Tutoring
,
Moorpark Biology Tutoring
,
Santa Paula Biology Tutoring
,
Agoura Hills Biology Tutoring
,
Calabasas Biology Tutoring
,
Port Hueneme Biology Tutoring
,
Fillmore Biology Tutoring
Nearby Tutors:
Malibu Biology Tutors
,
Oxnard Biology Tutors
,
Santa Barbara Biology Tutors
,
Woodland Hills Biology Tutors
,
Santa Clarita Biology Tutors
,
Thousand Oaks Biology Tutors
,
Simi Valley Biology Tutors
,
Ventura Biology Tutors
,
Camarillo Biology Tutors
,
Moorpark Biology Tutors
,
Santa Paula Biology Tutors
,
Agoura Hills Biology Tutors
,
Calabasas Biology Tutors
,
Port Hueneme Biology Tutors
,
Fillmore Biology Tutors
Call us today to connect with a top
Biology tutor in Compton, CA
(310) 617-6847