Call Now to Set Up Tutoring:
(704) 350-2687
Private In-Home and Online ISEE Tutoring in Commonwealth, NC
Receive personally tailored ISEE lessons from exceptional tutors in a one-on-one setting. We help you connect with in-home and online tutoring that offers flexible scheduling and your choice of locations.
How can a tutor help your child master the ISEE?
The Independent School Entrance Exam (ISEE) is an important part of your child's school application process. If you have identified a private school that seems like a good fit for your student and your family, that school will probably consider ISEE scores when making admissions decisions. Give your child the best possible chance at getting in, and connect with a who might help with test preparation. We will find you a skilled ISEE tutor in Commonwealth, NC, who could offer your child individualized one-on-one attention.
There are two specific things that your child's tutor can focus on: being prepared for the test structure and format; and, understanding the content that will be found on the test. Your student could learn time management skills that allow him or her to work through the three-hour exam. He or she will also be able to work through the math, English, and reasoning sections of the test with confidence and skill. Depending on your child's test level, there will be practice drills and reviews on vocabulary, geometry, fractions, and world problems. Call our educational directors to find you an expert ISEE tutor in Commonwealth to try to help your child get ready on test day. After a few targeted tutoring sessions, your student could be ready to score well on this exam.
Using a tutor to cover the subject matter on the ISEE test comes with benefits that go beyond doing well on the exam and getting into a good school. Your child may also learn valuable study skills that will be helpful in and out of the classroom. We can find you a ISEE tutor in Commonwealth who could help your student become an independent learner. Preparing for a demanding private school education takes a lot of work. Your student could do well on the exam and feel prepared for even the most challenging coursework once school starts.
Schedule a series of in-person tutoring sessions to try to help your child get ahead and perhaps increase the chances that they get into their first-choice school. If online learning works better for your schedule, tutors are available to meet electronically as well. When you're willing to invest in private school education for your child, you need to give your student the support and encouragement he or she needs when it's time to take the ISEE. Contact us to find you a professional ISEE tutor in Commonwealth, NC, who can work with your child today.
Recent Tutoring Session Reviews
"Today, we worked on data analysis methods such as mean, median, mode, and range. We also covered sets as well. Central tendencies (mean, median, mode, and range) are a way of analyzing a group of numbers as a whole. These were all new concepts, and I think The student did really well."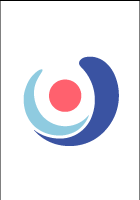 "We began by going over the percentage test the student did for homework. We found that she was consistently doing the right work but not checking what the problem was actually asking and therefore giving the wrong answer. We went through and reviewed each problem, taking care to double-check the specific question before giving an answer. We then did some practice algebra and geometry problems. She definitely gets stuck with these, so we will keep emphasizing getting started on these problems and converting them into parts she is comfortable with. Afterward, we did some practice reading problems before going over most of her assigned reading and practice math problems for her class. For next session, she will be doing the ISEE fractions math test."
"We began the session with a vocabulary exercise to boost understanding of context clues. The student then spent the session focusing on math skills. She completed a 50-question review of math concepts that she had difficulty with on the last diagnostic. She found that most of her errors came from going too fast and not understanding what the problem was asking. She will also benefit from putting the necessary formulas (area, slope, etc.) on flashcards and studying them like vocab words. She then completed a diagnostic for the second math section (quantitative). As we will spend the next session focused on reading, she is completing an ELA article tonight for review on Monday."
"We covered math and reading and verbal. I taught the student percentages for the first time, and she did well. We need to really review quantitative next time."
"We did ISEE prep and practice today. We reviewed Verbal Reasoning (synonyms and sentence completion), Quantitative Reasoning, Reading Comprehension, and vocabulary cards (to increase the student's word base knowledge). The student should continue practice and do a daily review of vocabulary cards."
"We started with the multiplication tables, and the student did her best time to date. We keep track of our times in a table on the sheet we use to practice the multiplication table. We finished the practice essay, where she described why her favorite class is Mandarin, and wrote a demonstration on how to play bingo in Mandarin. I thought it was very creative and encouraged her to write out the steps to how they play the game in class, and had her draw the bingo board with explanations. In middle/upper-level geometry, we learned about rules for multiplying positive and negative numbers, the Pythagorean Theorem for right triangles and equations for calculating the area and circumference of a circle, as well as how many degrees are in a circle and triangle. We finished the session with handwriting and vocabulary review."
Nearby Cities:
Gastonia ISEE Tutoring
,
Cornelius ISEE Tutoring
,
Davidson ISEE Tutoring
,
Mount Holly ISEE Tutoring
,
Belmont ISEE Tutoring
,
Pineville ISEE Tutoring
,
Bessemer City ISEE Tutoring
,
Dallas ISEE Tutoring
,
Elizabeth ISEE Tutoring
,
Lowell ISEE Tutoring
,
Grier Heights ISEE Tutoring
,
Third Ward ISEE Tutoring
,
Gaston County ISEE Tutoring
,
Newell ISEE Tutoring
,
South Carolina ISEE Tutoring
Nearby Tutors:
Gastonia ISEE Tutors
,
Cornelius ISEE Tutors
,
Davidson ISEE Tutors
,
Mount Holly ISEE Tutors
,
Belmont ISEE Tutors
,
Pineville ISEE Tutors
,
Bessemer City ISEE Tutors
,
Dallas ISEE Tutors
,
Elizabeth ISEE Tutors
,
Lowell ISEE Tutors
,
Grier Heights ISEE Tutors
,
Third Ward ISEE Tutors
,
Gaston County ISEE Tutors
,
Newell ISEE Tutors
,
South Carolina ISEE Tutors
Call us today to connect with a top
ISEE tutor in Commonwealth, NC
(704) 350-2687