Call Now to Set Up Tutoring:
(310) 617-6847
Private In-Home and Online Phonics Tutoring in Commerce, CA
Receive personally tailored Phonics lessons from exceptional tutors in a one-on-one setting. We help you connect with in-home and online tutoring that offers flexible scheduling and your choice of locations.
Recent Tutoring Session Reviews
"In today's session, student 1 and 2 completed one reading and one math section. We reviewed them both along with the reading sections from the last session that we didn't finish.
We were able to calculate their scores for the practice exam. Student 1's reading score improved by around 100 and 2's writing improved.
We identified some math sections and reading sections that they could review in the lesson portion of the book.
We finished off the session doing some brainstorming for writing the essay."
"We reviewed Algebra 2 Concepts without the books, just by his asking questions which were unanswered in class and my explaining and demonstrating answers, as well as providing examples for him to do. True to his word from last week, he does pick up math concepts quickly, so most of our session went smoothly; however, it took a few tries to express why dividing by zero cannot be done."
"We went over all of the topics with sequences and series that the student covered before break. He seemed overwhelmed at the start, but much more confident by the end. He will let me know what he needs going into finals."
"Reviewed topics covered from previous session. The student was still having trouble with solving systems of equations, so we reviewed that and it seemed that he had a better grasp of it when we were done. We also went over a weekly problem that he gets assigned every week and he solved it."
"The student and I worked through the hard data set and started working through applications once again. In the hard data set, we identified patterns, exponents, and geometry as areas to continue to work on."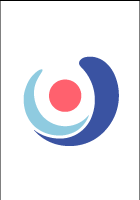 "The student and I reviewed homework and quiz problems. There were a wide variety of problems, but the most common ones concerned quadratics, sequences, and composition of functions (f of g of x). We explored several strategies for solving quadratics, including using a graphing function. She also improved her ability to apply formulas to problem situations."
"Explained the fundamental concept behind inequalities before having the student work through various problems.  I am now noticing some common mistakes that he makes on a regular basis. Errors are regularly made while adding positive and negative numbers. At the same time, we need to work on showing all the steps in the process of solving the problems. I explained to him that, in addition to addressing new concepts, we will work on these two areas each session. By the end of the session, he showed improvement in his understanding and was showing steps better, but we will have to work further on inequalities in the next session."
"In this session we worked on outlining a paper for the same class we had preciously worked on together. This was one comparing the American and European Dreams, and we went through the prompt and his class notes to create a detailed outline for him to start a rough draft, as well as talked about the different sources he should use."
"We worked on the student's homework on parallelograms.  We reviewed the properties of a parallelogram and then worked on his homework problems.  Many of the problems dealt with figuring out the degrees of angles based on other information that we had, such as congruent sides and/or angles, supplementary angles, etc. He mentioned he really enjoys algebra, so I tried to demonstrate how much algebra is used for geometry.  I could tell he really wants to learn, as demonstrated by his asking me to explain alternative ways to solve the problems."
"Biology: We reviewed his homework and the chapter on DNA. Geometry: We reviewed his homework on translation. I clarified a couple of points and he had a good understanding of the material. Algebra: We went over the material."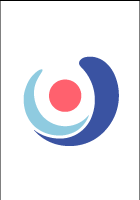 "The student and I covered the Civil War and the circulatory system. She also learned how to reduce/cancel values during problem solving, in addition to reviewing the circle geometry taught in the prior session."
"Last session in preparation of ISEE. Review of percentages (variations); sample problems. Multiple Choice and Quantitative Comparison math sections. Verbal sections (sentence completion). Test taking strategies."
Nearby Cities:
Malibu Phonics Tutoring
,
Oxnard Phonics Tutoring
,
Santa Barbara Phonics Tutoring
,
Woodland Hills Phonics Tutoring
,
Santa Clarita Phonics Tutoring
,
Thousand Oaks Phonics Tutoring
,
Simi Valley Phonics Tutoring
,
Ventura Phonics Tutoring
,
Camarillo Phonics Tutoring
,
Moorpark Phonics Tutoring
,
Santa Paula Phonics Tutoring
,
Agoura Hills Phonics Tutoring
,
Calabasas Phonics Tutoring
,
Port Hueneme Phonics Tutoring
,
Fillmore Phonics Tutoring
Nearby Tutors:
Malibu Phonics Tutors
,
Oxnard Phonics Tutors
,
Santa Barbara Phonics Tutors
,
Woodland Hills Phonics Tutors
,
Santa Clarita Phonics Tutors
,
Thousand Oaks Phonics Tutors
,
Simi Valley Phonics Tutors
,
Ventura Phonics Tutors
,
Camarillo Phonics Tutors
,
Moorpark Phonics Tutors
,
Santa Paula Phonics Tutors
,
Agoura Hills Phonics Tutors
,
Calabasas Phonics Tutors
,
Port Hueneme Phonics Tutors
,
Fillmore Phonics Tutors
Call us today to connect with a top
Phonics tutor in Commerce, CA
(310) 617-6847