Call Now to Set Up Tutoring:
(310) 617-6847
Private In-Home and Online French Tutoring in Commerce, CA
Receive personally tailored French lessons from exceptional tutors in a one-on-one setting. We help you connect with in-home and online tutoring that offers flexible scheduling and your choice of locations.
Recent Tutoring Session Reviews
"5/10  30 minutes; The student and I went over a short writing assignment with a focus on organization and clarity.

5/17  1 hour; I helped the student as he wrote a two page paper.  We discussed what needs to be done in an introduction and conclusion, as well as organization and sentence-level clarity.  "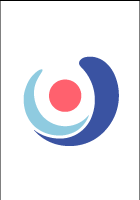 "We are covering all trig topics that will be covered on his next test. Graphing trig functions without a calculator, working with arcsin/cos etc.. He is doing very well and picks up on everything very fast."
"The student  and I spent the entire session working on her review for the test and studying her notes and the previous homework assignments we had covered. The review consisted of the same material, such as types of congruent angles, proofs, and determining variables used to measure angles based on other given information such as angles, parallel lines, and bisectors.  I think this session went better than any other prior session we've had, and  the student  appeared very confident in her work and the material seemed to be easier than before we started working together."
"The student  and I focused today on brainstorming and structuring the essay. We studied the scoring descriptions and compared them to the comments that  she received on her last test. She needs to work in particular on creating a specific context for discussion and interacting with alternate points of view when structuring her argument. I taught her a brainstorming strategy to help her organize her thoughts and cover all elements. I also gave her a basic outline to follow when writing. Though she hasn't begun to practice it yet,  she expressed that the concepts helped her tremendously in feeling more confident about the essay. (She said, "This session is 5 out of 5 stars!")"
"We worked on identifying the difference between "b" and "d", locating the sound within a word, identifying words based on the location of a sound within it, and looking for new words in a text. The student applied himself for most of the session and was successful."
"I worked with the student on more math concepts, particularly fraction manipulation. He was uncomfortable with these new techniques at first, but through practice he became faster and more confident. He still is uncomfortable changing problem type in the math sections of the practice exams (like moving from basic variable isolation to probability to rates). We also talked about constructing arguments in essays, including a focused claim and directed supports. He was able to appreciate how there can be noticeably more and less compelling ways to argue a single point."
"Today I worked with the student and we focused on her reading comprehension. We focused on the main events of the story as well as remembering the sequence of events that happened in the story. We also went back and reviewed vocabulary that she did not understand."
"Good tutoring session. We went over conversation, new words, and reviewed the imperfect tense. We also did some exercise with regular and irregular verbs in the imperfect tense. Overall, he continues to improve and his pronunciation keeps getting better."
"We reviewed material for an upcoming test. He had questions over expressing word problems in calculus terms and subsequently solving those problems, so we did extra review. He has come a long way in solving calculus problems and concepts."
"We spent extensive time working on writing responses pertaining to the text "Uncommon Grounds". While I did not see any scores or grades from school, the student is showing a lot of progress with her writing. She consistently uses text to defend her claims and adds appropriate detail. We are going to move towards adding a statement paraphrasing what the text example is to establish a firm connection between her claim and the text. She also applied new SAT vocabulary words, as well as used words introduced in weeks past in sentences. She did have some difficulty with making accurate references to the sequence of events in "Uncommon Grounds". We will continue to work on referring back to the text. I asked her to read over the next section in "Uncommon Grounds" and be prepared to write about what she read. I have no serious concerns at this point. She is progressing well!"
"The student has a trigonometry quiz on Thursday, so we looked into the material it covers. I explained what each of the terms meant and how to use them and worked through practice problems. She has detailed notes for future reference, and she was able to work problems from each section."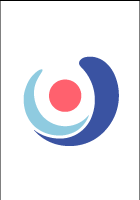 "The student worked on solving simple addition and subtraction word problems. She now can identify the correct operation to use. We also reviewed place value to the thousands along with completing various addition problems."
Nearby Cities:
Malibu French Tutoring
,
Oxnard French Tutoring
,
Santa Barbara French Tutoring
,
Woodland Hills French Tutoring
,
Santa Clarita French Tutoring
,
Thousand Oaks French Tutoring
,
Simi Valley French Tutoring
,
Ventura French Tutoring
,
Camarillo French Tutoring
,
Moorpark French Tutoring
,
Santa Paula French Tutoring
,
Agoura Hills French Tutoring
,
Calabasas French Tutoring
,
Port Hueneme French Tutoring
,
Fillmore French Tutoring
Nearby Tutors:
Malibu French Tutors
,
Oxnard French Tutors
,
Santa Barbara French Tutors
,
Woodland Hills French Tutors
,
Santa Clarita French Tutors
,
Thousand Oaks French Tutors
,
Simi Valley French Tutors
,
Ventura French Tutors
,
Camarillo French Tutors
,
Moorpark French Tutors
,
Santa Paula French Tutors
,
Agoura Hills French Tutors
,
Calabasas French Tutors
,
Port Hueneme French Tutors
,
Fillmore French Tutors
Call us today to connect with a top
French tutor in Commerce, CA
(310) 617-6847