Call Now to Set Up Tutoring:
(614) 682-2660
Private In-Home and Online Writing Tutoring in Columbus, OH
Receive personally tailored Writing lessons from exceptional tutors in a one-on-one setting. We help you connect with in-home and online tutoring that offers flexible scheduling and your choice of locations.
How can a tutor assist you in conquering Writing?
Writing is a skill that all students and professionals need to understand, regardless of the career field that is chosen. If you need a little help with descriptive writing, persuasive writing, or simply understanding content and form, you may find that help with Varsity Tutors. From simple grammar rules and sentence structure to more complex elements of composition and clarity, a strong set of writing skills may provide a foundation for success during school, after graduation, and throughout your work and personal life. Contact an educational director to find writing tutors in Columbus, OH, to get started today.

If you're not sure how to find a tutor or what to do when you need one, don't worry. The educational directors at Varsity Tutors may help you connect with an independent tutor in Columbus who may assist you in understanding writing. Your personal tutor may work with you on any writing aspect. Maybe you need help with spelling and grammar. Maybe you have trouble organizing your thoughts before you write, and you need to work on creating an outline. Maybe you're comfortable writing fictional stories, but you struggle to put together a nonfiction piece or a persuasive essay that's required for school assignments and testing. Whatever your needs, the tutor you work with may identify your strengths and weaknesses and help you write well.

It's absolutely essential that your writing skills progress with you throughout your school years. Writing is something that you'll always be required to do, and it touches every other subject you study as well. Our educational directors at Varsity Tutors may help you find a Columbus tutor to work to try to help you keep up in writing. You'll learn how to write better, and you'll be able to spend time on your own practicing what you learn. Your tutor may support you with all the tools and resources you need to improve your writing proficiency.

Some students like to meet with their tutor at home, in the library, or in some other location where it's easy to concentrate and focus on writing. However, you may also elect to receive your tutoring online. There are several flexible options for you that may fit your lifestyle and your educational needs. Varsity Tutors' educational directors may assist students like you in connecting with a tutor in Columbus, OH, who could potentially help with understanding the concepts of writing. Contact us today to talk about your tutoring needs.
Recent Tutoring Session Reviews
"For our second session, the student and I discussed and made an outline of the second and third articles. She took notes of the article and wrote her summaries of the research design and the results of the experiment. We also worked on editing the paper for what we had so far, and we discussed how we could relate each article, including the fourth article, which we had not discussed yet."
"The student and I had a discussion of what elements make up a good story based on stories and books that she has read. She decided that we should write and illustrate a story similar in some ways to "The Hunger Games". She selected all the characters, the plot/story line, the setting, the adventure/goals, the obstacles and some of the actions. She wrote an introduction and we will continue next week."
"Today the student and I reviewed some of her recent papers written for courses in her major. We worked on run-on sentences, the use of articles, and verb conjugation/parallelism, among other things. We went through one of her papers and I asked her to review each sentence to see if it "sounded right," then guided her through corrections. I suggested she purchase a grammar study book. We set up another meeting for next week."
"The student and I reviewed his outlines for 3 of the application essays, and worked on the draft of the fourth essay in more detail. I stressed the benefits of a specific concise response, as he chose a broader, more poetic response."
"Met the student for the first time to see what he expects and is looking for. Went through some grammar exercises from an ACT Test Prep Book, then went through an ACT Writing Passage so I could get a sense of where he is with mechanics of grammar, etc. Also went over some spellings of words with suffixes from an SAT Book. Then we worked on outlining thoughts for an essay or a presentation or a client meeting. Going forward, we are going to make sure to do both specific grammar work and overall writing work."
"The student wrote a short essay. He is very creative, but needs to work on topic sentences and cohesion between his ideas. The student also practiced reading comprehension. He read 2 pieces from a practice test and answered the questions correctly."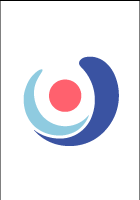 "The student and I worked mostly on his essay preparation for the in-class write on 1984 that he'll have this week. It's so interesting to work with him on essays. As I've said before, the ideas he discusses with me are fantastic, but then he struggles to reproduce them in writing. I don't know why that is, but I've lately been telling him to just type up word for word what he says to me when we're talking, and not rephrase it at all. That has been helping."
"The student nearly completed her "mini RN" - an assignment that is considered among the most challenging for this course. She has only two "modes of characterization" (of 6) left to describe. She also completed a 3-5 sentence paragraph on why the protagonist is a "dynamic character"; and she has 1) outlined exactly how to approach the remaining two modes 2) completed 5 related paragraphs that will serve as clear templates in completing these final modes. For this session, I did not employ the timing strategy until the last 8 minutes - finding it best to introduce the method slowly."
"Today the student and I went over vocab and story-writing strategy. I taught him about plot lines and writing technique terms such as similes, metaphors, parallelism, and others. He did a great job and is working hard on his journal entries."
"The student and I continued to develop his sentences, focusing again on crafting compound and complex phrases. We used more worksheets to help glean information from a story, and then another that led him through crafting his own story (with a given prompt)."
"Today the student and I worked on his Roll of Thunder Hear my Cry essay. He had already gotten started, but I helped him pivot his work.

Essay writing is difficult with middle schoolers, because they're still developing an understanding of how the essay should be formatted and what it should focus on. Nonetheless, I think he is starting to understand the fundamentals now. What he needs to do is work on the analysis of "why.""
"To begin, we went through a 7th grade state test. The student did fairly well on the basic problems but struggled a bit with the more complex word problems. We also focused on the tax questions from the prior weeks. Then, we began writing another essay based off of an editorial we read on year-round school. She did a great job creating a thesis statement that disagreed with the author's position. We will finish the essay in the next session."
Nearby Cities:
Cincinnati Writing Tutoring
,
Dayton Writing Tutoring
,
Fairfield Writing Tutoring
,
Dublin Writing Tutoring
,
Westerville Writing Tutoring
,
Gahanna Writing Tutoring
,
Mason Writing Tutoring
,
Powell Writing Tutoring
,
Loveland Writing Tutoring
,
Reading Writing Tutoring
,
New Albany Writing Tutoring
,
West Carrollton Writing Tutoring
,
Greene County Writing Tutoring
,
New Lebanon Writing Tutoring
,
Casstown Writing Tutoring
Nearby Tutors:
Cincinnati Writing Tutors
,
Dayton Writing Tutors
,
Fairfield Writing Tutors
,
Dublin Writing Tutors
,
Westerville Writing Tutors
,
Gahanna Writing Tutors
,
Mason Writing Tutors
,
Powell Writing Tutors
,
Loveland Writing Tutors
,
Reading Writing Tutors
,
New Albany Writing Tutors
,
West Carrollton Writing Tutors
,
Greene County Writing Tutors
,
New Lebanon Writing Tutors
,
Casstown Writing Tutors
Call us today to connect with a top
Writing tutor in Columbus, OH
(614) 682-2660