Call Now to Set Up Tutoring:
(614) 682-2660
Private In-Home and Online Statistics Tutoring in Columbus, OH
Receive personally tailored Statistics lessons from exceptional tutors in a one-on-one setting. We help you connect with in-home and online tutoring that offers flexible scheduling and your choice of locations.
How can a Statistics tutor help you?
Statistics is the science of learning from data. It covers the collection, analysis, interpretation, and presentation of data. Without statistics, important advances in science and the medical field would be much more difficult to execute. While it is a very fascinating subject, it also may be quite intimidating and perplexing. Between charts and graphs, hypothesis tests, and learning about varieties of distribution, it is no wonder many stats students are left completely puzzled and bewildered. If you're having difficulty in your statistics course, Varsity Tutors may help you find a professional statistics tutor in Columbus, OH, who may offer you engaging study sessions to make the most use of your time.

One of the benefits of working with a private tutor is that your tutor is highly educated, interested, and experienced in the subject of statistics. You may use these three attributes to your advantage as your private tutor is able to share his or her wisdom and skills with you. Private tutoring lessons may also open your mind to knowledge in a different way than a traditional classroom setting may. Working one-on-one with your tutor does not need to be rushed, as it would when being taught in a classroom full of other students. You are able to work at your own pace, and focus on your weak areas for as long you need in order to feel comfortable with the information you're being taught. Tutoring also gives you increased self-confidence. Underperforming in school may leave you feeling badly about yourself and ability to learn the material, which may further hinder your progress. However, once you begin to comprehend the material being taught to you by your tutor, you may begin to see a dramatic positive change in your overall confidence and self-esteem.

Varsity Tutors' educational directors may help you connect with a professional statistics tutor in Columbus, who is committed to seeing you understand the subject of statistics. You needn't worry about conflicting schedules with your tutor because he or she may work with you to make sure sessions are held when and where you feel most comfortable. You have the options of having in-person sessions or face-to-face online sessions. In-person sessions may take place in your home, campus library, local cafe, or even the park. It's ultimately up to you and your preferences. Face-to-face online sessions are convenient, and you needn't even leave the comfort of your own home or dorm.

Call our Columbus, OH, educational directors today to better equip you for your statistics course. Don't feel as if you're a lost cause when it comes to being successful in statistics. Instead, put your best foot forward; get in contact with the educational directors at Varsity Tutors, and be on your way to understanding your course with the help of a professional expert statistics tutor in Columbus.
Recent Tutoring Session Reviews
"To complete our review for the student's last test of the trimester, we went back through the details of two-sample z-tests and t-tests and of the chi-square tests, working examples of each. He remembered much of this recent material, and he asked some very good questions to help his understanding, which I was able to answer."
"The student and I covered more of his review packet for the statistics exam, which included covering expected values using probability tables, linear regression + transformations, and confounding variables. We will cover the remaining topics and free-response questions in tomorrow night's review session."
"The student and I worked on practice free-response problems. For each one, we made sure she knew exactly what information she needed to have in every section of her answer. We also practiced a lot of interpretation and putting conclusions in context."
"We went over binomial discrete random variables, Poisson's distribution, and hypergeometric distributions."
"The student asked me questions she had come up with looking at old exams her teacher had posted. We went over a lot of questions involving ANOVAs, regression to the mean, t-tests, and chi-squared analysis. I tried to help her gain a better understanding of the concepts underlying many of these tests."
"The student did her homework assignment, project, and quiz. We spent time going over Excel functions and graphing commands. She is feeling more comfortable with the material, and we are meeting again Wednesday."
"The student and I covered standard deviation, variance calculation, skew, kurtosis, an introduction to z-scoring, the 68-95-99.7 rule, and a brief preview of homoskedacity in data sets. She is getting used to the accelerated pace, asks sharp questions and takes effective notes."
"We worked through the problems in the student's first homework assignment, and at the end I gave her study tips: read through each section to pull out the key concepts and keep a list of them, separate from her lecture notes. Even though she's going to take statistics, this is a great practice for every college-level stats class."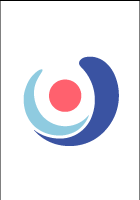 "Today we covered t-tests and reviewed for his test. The student has come a long way in a few days and seems very confident for his test. With a little more studying over the next couple days he should ace it."
"During this session, the student covered material that included using t-tests and ANOVAs for performing inferential statistics. We went through lecture materials and used software for performing t-tests."
"We reviewed problems from her homework for last week and prepared for her test tomorrow by going through the practice exam questions. She is still struggling with some of the Poisson distributions but is doing well with nearly everything else."
"Second portion of final review. Intensive overview of regression analysis. We went over the quiz, in class final review, and mock final exam. More problem solving than lecture. Seems considerably more prepared."
Nearby Cities:
Cincinnati Statistics Tutoring
,
Dayton Statistics Tutoring
,
Fairfield Statistics Tutoring
,
Dublin Statistics Tutoring
,
Westerville Statistics Tutoring
,
Gahanna Statistics Tutoring
,
Mason Statistics Tutoring
,
Powell Statistics Tutoring
,
Loveland Statistics Tutoring
,
Reading Statistics Tutoring
,
New Albany Statistics Tutoring
,
West Carrollton Statistics Tutoring
,
Greene County Statistics Tutoring
,
New Lebanon Statistics Tutoring
,
Casstown Statistics Tutoring
Nearby Tutors:
Cincinnati Statistics Tutors
,
Dayton Statistics Tutors
,
Fairfield Statistics Tutors
,
Dublin Statistics Tutors
,
Westerville Statistics Tutors
,
Gahanna Statistics Tutors
,
Mason Statistics Tutors
,
Powell Statistics Tutors
,
Loveland Statistics Tutors
,
Reading Statistics Tutors
,
New Albany Statistics Tutors
,
West Carrollton Statistics Tutors
,
Greene County Statistics Tutors
,
New Lebanon Statistics Tutors
,
Casstown Statistics Tutors
Call us today to connect with a top
Statistics tutor in Columbus, OH
(614) 682-2660