Call Now to Set Up Tutoring:
(614) 682-2660
Private In-Home and Online Reading Tutoring in Columbus, OH
Receive personally tailored Reading lessons from exceptional tutors in a one-on-one setting. We help you connect with in-home and online tutoring that offers flexible scheduling and your choice of locations.
How can a tutor assist you in conquering Reading?
Helping your child to develop his or her reading skills takes time, effort, and skill. It may often be difficult to get all three qualities together at the same time. You might have the skills to try to help your student, but not the time. And when you manage to find the time, it may often be hard to summon the energy. Luckily, getting help has never been easier. Varsity Tutors' experienced educational directors are happy to help new readers in Columbus connect with a qualified reading tutor who might help them pursue their goals.

Whether you want to try to help your child is keeping pace at school, or you just want to kick-start the reading habit, the right tutor may make a huge difference. Your child's personal instructor may assess his or her reading abilities, find the best place to get started, and formulate a plan that may help your student become a competent reader. For some emerging readers, that might mean developing awareness of phonemes and high frequency words. For others, it could be about finding the main idea and untangling the plot. Whatever the issue may be, Varsity Tutors may help you find an experienced reading tutor in Columbus, OH, who may try to help your child attain success by creating a study plan that is focused on him or her.

You'll also get more flexibility than you'd find at any after-school academy. With a personal tutor, you and your child may pick when and where to arrange your sessions. They could be in your home, at the local library, or anywhere else convenient to your current schedules. If your student has end-of-course tests or Ohio state testing coming up, you may even schedule extra targeted sessions by just picking up the phone. With Varsity Tutors' online live learning platform, you'll also have the option of face-to-face instruction anywhere your child has an Internet connection.

Don't let an easily fixable vocabulary deficit or issues with automaticity stop your child from doing his or her best. In this day and age, there's no area of study or future job field where your child won't need strong reading skills. By getting knowledgeable instruction now, you'll be setting your student on the road to later success. Contact Varsity Tutors' educational directors for help connecting with reading tutors near Columbus.

Helping your child to read doesn't have to be a struggle. Make the call today and let the educational directors at Varsity Tutors help your child connect with reading tutoring in Columbus, OH.
Recent Tutoring Session Reviews
"The student reviewed previously missed sight words. He read the list again and missed only 1 word. He did a fluency check on a previously read passage and read 101 wpm! On a cold passage he read 65 wpm, not quite our target but improvement from the first reading. He practiced vocabulary from "Three Little Pigs; The Wolf's story". We took turns re-reading the story, I read a page and he read a page. He is reading much more fluently, able to decode longer words and reading with much more confidence. We reviewed vowel digraph phonograms and he read a passage from "Let's Read" with very few errors. It was a pleasure to work with him and he reported he felt more confident in his reading ability."
"The student and I worked on writing some of his sight words, and he chose to write some in cursive but most of them in print. His handwriting and confidence is improving in the area of writing. We worked on phonograms with the -ing sound and the -ay sound and he made words that had those in them. He read a list of sight words and the same list that he read 22 words out of 48 on April 8, he now read 41 out of 48 on May 9. He is doing such a great job and his automaticity is really improving. We also read a lot of directions to draw pictures on clowns. It was a great activity for him to practice reading sentences."
"During our previous session, I assigned the student some homework. I asked the student to write one paragraph about insects for me. We began our Wednesday session with a review of this writing assignment. We discussed a few minor grammatical issues, and worked on edits together. I asked that he try to be more expansive when he writes. As we worked on the paragraph, he told me all kinds of interesting facts that were relevant to the assignment, which he did not choose to include. I told him to write his next assignment as though he was talking to someone who knew absolutely nothing about the subject. We spent the rest of the session reading a book on insects together. I told the student to write two paragraphs about bugs for our next class, using material from both his previous assignment and our reading material."
"For homework, I had the student write a narrative paragraph about the problems he might face if he were invisible (relating to our reading of 'The Invisible Man'). I was impressed by the strides he's made in organizing his thoughts. I then had him write a persuasive paragraph about which character in the novel was his favorite."
"The student read pages 52-79 from her Aesop's Fables book. She answered story questions and properly identified suffixes. Her reading is improving, and she is able to break down unfamiliar words into syllables and sound them with only a small amount of help."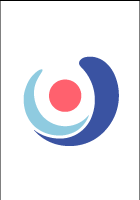 "Topics: Reading, reading comprehension. Progress: The student's reading performance was excellent. He started to pick up a couple of new words: "soon", "garden", and "seeds.""
"4/28 - We did our normal word work and read through about a chapter of The Lightning Thief. We also played a game that focuses on synonyms and antonyms.

5/19 - We did our word work, studied for his math and vocabulary final exams, and began a new vocabulary study program."
"We began the first page of the Reading Workbook, read through Enormous Elephant and wrote down the words with which she was unfamiliar. Her homework is to write the definitions of six of the 19 trouble words in her own words. Will review next session."
"The student and I focused on reading tonight. We did some second grade Dibbles practice as well as some reading from a book he picked out. He impressed me with the Dibbles, in which he was able to read a majority of the words without help, and comprehended more than he let on."
"We focused on the topic of inference and telling the difference between a fact and an inferred idea. He also used critical thinking to come up with his own inferences after reading short stories. He seems to need more focus in the area and we will revisit at a later date to review again."
"We worked on paying attention to all parts of reading comprehension questions, visual observation/memory and talked about discerning the best answer out of several technically correct choices. We also practiced fraction multiplication and division."
"I worked with the student. I brought several graphic organizers for reading passages to help with understanding main idea and supporting details. We read a few passages and completed the graphic organizers and well as character analysis. We began a writing outline based on the prompt: "Should students have to wear uniforms to school?""
Nearby Cities:
Cincinnati Reading Tutoring
,
Dayton Reading Tutoring
,
Fairfield Reading Tutoring
,
Dublin Reading Tutoring
,
Westerville Reading Tutoring
,
Gahanna Reading Tutoring
,
Mason Reading Tutoring
,
Powell Reading Tutoring
,
Loveland Reading Tutoring
,
Reading Reading Tutoring
,
New Albany Reading Tutoring
,
West Carrollton Reading Tutoring
,
Greene County Reading Tutoring
,
New Lebanon Reading Tutoring
,
Casstown Reading Tutoring
Nearby Tutors:
Cincinnati Reading Tutors
,
Dayton Reading Tutors
,
Fairfield Reading Tutors
,
Dublin Reading Tutors
,
Westerville Reading Tutors
,
Gahanna Reading Tutors
,
Mason Reading Tutors
,
Powell Reading Tutors
,
Loveland Reading Tutors
,
Reading Reading Tutors
,
New Albany Reading Tutors
,
West Carrollton Reading Tutors
,
Greene County Reading Tutors
,
New Lebanon Reading Tutors
,
Casstown Reading Tutors
Call us today to connect with a top
Reading tutor in Columbus, OH
(614) 682-2660