Call Now to Set Up Tutoring:
(614) 682-2660
Private In-Home and Online MCAT Tutoring in Columbus, OH
Receive personally tailored MCAT lessons from exceptional tutors in a one-on-one setting. We help you connect with in-home and online tutoring that offers flexible scheduling and your choice of locations.
How can a MCAT tutor help you?
An applicant's score on the Medical College Admission Test (MCAT) is one of the essential factors that nearly every major American medical school uses in its admissions procedures. A top-level MCAT score may possibly get you into a major medical school, while a lower score could force you to settle for a less prestigious school, or be completely denied admission to any major program.

If you have worries about making a high score on the MCAT, some sessions with a personal tutor may help in easing those fears. The educational directors at Varsity Tutors are skilled at helping students in Columbus, OH, connect with MCAT tutors. These tutors have worked for years in teaching all the different sections of the MCAT exam. They may also give you highly useful methods to answer every type of question you could encounter on the big test day.

The MCAT has four sections: Biological and Biochemical Foundations of Living Systems; Chemical and Physical Foundations of Biological Systems; Psychological, Social, and Biological Foundations of Behavior; and Critical Analysis and Reasoning Skills. A skilled MCAT tutor may give you the tools you need to work through each type of question and get at the correct answer.

We may match you with an enthusiastic MCAT tutor in Columbus, OH, who may encourage you to aim higher. While classroom test prep lessons may be of some value, these classes don't leave room for the individualized assistance that a private tutor may offer. Instead of spending your time and money on classroom-based test prep, you may have one-on-one sessions with your own personal MCAT coach.

Without exaggeration, the MCAT is one of the most important exams you may take in your academic career. With that in mind, your feelings of test anxiety may arise as the big day draws close. A veteran MCAT tutor may also propose ideas on how to overcome your fears.

Varsity Tutors may help you make your MCAT study sessions more productive by finding you a tutor in Columbus. You may set up a meeting with a tutor after school, after work, or on weekends at any location that works for you. You may also have your sessions through our online live interactive learning platform, in which you and your tutor communicate through a real-time video link.

Varsity Tutors may match you with an MCAT tutor in Columbus who may motivate you to reach beyond your goals on the MCAT. Call us today to learn more!
Recent Tutoring Session Reviews
"The student and I briefly discussed the thermodynamics equation relating energy, work, and heat before diving into verbal. For Verbal, we played around with a few strategies as we worked through and then later dissected three passages. We decided to focus on really comprehending the passage and creating a good mental map the first time around. We also talked about the importance of doing outside reading to improve reading speed, comprehension, and retention."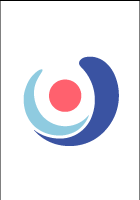 "Today's focus was primarily on reading. I worked with the student on four reading passages and emphasized that each passage should be approached as if it were an individual test. The mind should be clear, and after each paragraph there should be an idea of what was going on in the passage. Also, after reading, a definite main idea should be gathered.

I also introduced the strategy of reading the questions first (skimming through them), which he already knew, so we practiced using it. He is pretty happy with his physical and biological science scores at the moment. He just wants to increase his reading score.

Next session, we will review his exam #8 and work on Electrochemistry passages."
"In today's session we focused on dealing with humanities based passages and questions dealing with the tone expressed about the author. We also went over tactics to eliminate at least two answer in each question and how to qualify which answer is not only correct but also the best answer."
"I took the student through one of the practice tests he had taken. We looked at the questions he got wrong for the Physical Sciences and Verbal Sections, as well as the entirety of the Biological Sciences section. As his test is on Thursday we also discussed some test-day tips. The student has shown strong knowledge of this test and I believe he shall do well. I will be speaking with him later regarding his application process."
"The student and I had our first session. We used the opportunity to review some of his past MCAT scores and his future goal. He plans on taking the test at the end of June and would like to achieve a 24+. His past score was a 15 but he was getting 19 fairly consistently on his practice exams. We discussed his past strategies and what he felt worked. He feels strongest at Biological Sciences and Verbal Reasoning and feels weakest in the Physical Sciences. We discussed his future study plans and made plans to review amino acids and bond strength for our next session."
"Today the student and I continued with our practice of reviewing her practice tests. On this most recent test, the student reached her score goal of a 30 and the two of us were very excited! In reviewing the material, I am seeing that she has been doing a tremendous job of incorporating all of the test taking strategies that we have reviewed over the past week (drawing diagrams, reading paragraphs thoroughly, summarizing points, implementing math short cuts, etc.) The student has been making tremendous progress. Aside from a few last minute memorization topics, I think she is ready to do great on Thursday!"
"The student picked up where we left off in our Organic Chemistry review. First we talked about elimination reactions, which allow one to synthesize an alkene. We compared E1 and E2, while relating them to SN1 and SN2, and all of this seemed to come back to the student fairly quickly. We spent the rest of the session talking about the types of reactions that alkenes participate in, including HBR addition, H20 addition, hydroboration, and BR2 addition. We talked through the mechanisms and I urged the student to make notecards in order to commit these reactions (and especially their products) to memory. We closed by planning out what the student should accomplish before our next meeting."
"Today we focused on strategies for verbal reasoning. We did a practice passage and talked about how to read critically. We also worked on the end of section 1 and the beginning of section 2 for the student. The other student talked about her exam score on the practice test and we went over the areas of focus."
"The student and I met for 2 hours today and continued to cover topics in the physical sciences section of the exam. We discussed kinematics (1D and 2D equations), projectile motion, work, energy, torque, friction, and continued to work on simplifying the math on the exam. It was apparent that the student had prepared for the session and was fully engaged during questions and asking for clarification."
"Reviewed several questions from practice test 8; continued covering electrostatics- electric potential, change in electric potential energy, work done by electric fields, current, resistance, and resistivity."
"The student and I started going through the MCAT prep book together, starting with general chemistry. It's been a few years since he's seen this material. He was challenged by a few of the concepts, but after reviewing them together he seemed to have a good handle on most. He is going to review a few of the concepts on his own before Wednesday. Our plan is to finish reviewing general chemistry on Wednesday and move into the physics review."
"The student and I reviewed the basics of electricity today. We discussed electric forces, electric fields, electric potential, potential energy, DC circuits, resistors, capacitors, dielectrics, and AC circuits. We then briefly discussed solutions and colligative properties in preparation for our chemistry session on Wednesday. She seemed to have a much better understanding of electric potential and potential energy by the end of the session."
Nearby Cities:
Cincinnati MCAT Tutoring
,
Dayton MCAT Tutoring
,
Fairfield MCAT Tutoring
,
Dublin MCAT Tutoring
,
Westerville MCAT Tutoring
,
Gahanna MCAT Tutoring
,
Mason MCAT Tutoring
,
Powell MCAT Tutoring
,
Loveland MCAT Tutoring
,
Reading MCAT Tutoring
,
New Albany MCAT Tutoring
,
West Carrollton MCAT Tutoring
,
Greene County MCAT Tutoring
,
New Lebanon MCAT Tutoring
,
Casstown MCAT Tutoring
Nearby Tutors:
Cincinnati MCAT Tutors
,
Dayton MCAT Tutors
,
Fairfield MCAT Tutors
,
Dublin MCAT Tutors
,
Westerville MCAT Tutors
,
Gahanna MCAT Tutors
,
Mason MCAT Tutors
,
Powell MCAT Tutors
,
Loveland MCAT Tutors
,
Reading MCAT Tutors
,
New Albany MCAT Tutors
,
West Carrollton MCAT Tutors
,
Greene County MCAT Tutors
,
New Lebanon MCAT Tutors
,
Casstown MCAT Tutors
Call us today to connect with a top
MCAT tutor in Columbus, OH
(614) 682-2660