We are open Saturday and Sunday!
Call Now to Set Up Tutoring:
(614) 682-2660
Private In-Home and Online Mandarin Chinese Tutoring in Columbus, OH
Receive personally tailored Mandarin Chinese lessons from exceptional tutors in a one-on-one setting. We help you connect with in-home and online tutoring that offers flexible scheduling and your choice of locations.
How can a Mandarin Chinese tutor help you?
An expert Mandarin Chinese tutor in Columbus, OH, may work at a time that is most convenient for you. The independent, qualified instructors who Varsity Tutors may connect you with understand how busy your schedule may be. They may set up lessons between or after classes, in the evening, or on Sunday if need be. Whether at school, a library, or at home, the location is your choice, as the tutor is flexible and may travel. You may even meet face-to-face on a computer; our live learning platform enables remote sessions to be held via the Internet.

Your tutor knows everything about second language acquisition. Fluent in Mandarin Chinese, they may introduce you to new words through repeated exposure, and give you time to absorb the meaning of new vocabulary. In time, you may be able to create sentences and converse in the language. Many people believe it is complex and hard to learn. In fact, Mandarin has simpler grammar than many European languages; there are no plurals and no tenses or cases. The tones, however, may be challenging to learn. Five tones may be given to any syllable, which may dramatically alter the meaning of the same word.

Whether having been a student of Mandarin Chinese or a native speaker themselves, your tutor understands exactly what people go through when learning it. We may find a professional Mandarin Chinese tutor in Columbus who may try to help you meet your goals for the course. The pace may be fast in the classroom. Your tutor may slow it down a bit if you need to concentrate in a certain area, such as phonetics or syntax. This arrangement may help keep you on course or get you caught up.

Call Varsity Tutors today to find Mandarin Chinese tutors in Columbus. It might not take as long as you think to learn. One of the benefits of a tutor is that they may not only teach at your level, but also be part of the conversation. Casual discussions in the any language are often the most useful for learning it. You'll not only learn how to interact with native speakers, you may also learn jokes, plays on words, and interesting facts about Chinese art and history that you never knew before.

Varsity Tutors may help you find a Columbus, OH, tutor to try to help you hone your Mandarin Chinese skills to succeed in your course. Set your goals, get started, and see how well you may pick up on this fascinating and age-old language.
Recent Tutoring Session Reviews
"Today was my first session working with the student. Most of the session was spent introducing ourselves and conversing in Mandarin. I had tested him on basic character recognition, which he did very well. When it came to conversing in Mandarin, he did even better. We have worked out a way to help him with his progress, focusing mostly on speaking and conversation for now, and if it seems to improve, we will begin to introduce character writing."
"The student wrote a paragraph about where his house is located. He worked really hard at writing neatly and improved his use of the grammatical particle "de". We then played Simon Says to practice following directions in Chinese and body part vocabulary."
"Played a game in the workbook regarding daily routine. We practiced phrases of telling time and different activities during a day."
"The student and I practiced re-telling his story using all the vocab words he learned. I think he is definitely improving. We didn't go over any new words today, at least not formally, mostly a review of everything he learned. It was a good session."
"The student and I drew objects around the room on a piece of paper, and then we labeled them phonetically in Chinese. I then asked her "How many tables/chairs/cups are there?" We practiced answering in complete sentences and counting items properly."
"Today we reviewed chapters 1-5, and started chapters 6-8. We also started working on basic grammar."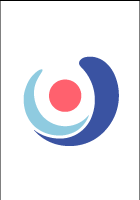 "We worked on the second part of Lesson 16 that introduces some of the most frequently used Mandarin words and grammar. We also reviewed all the radicals we covered before and talked about some new common radicals."
"We did a few reading comprehension practices. I gave the student a quiz on the important phrases. We conversed in Mandarin Chinese."
"In this class the student and I talked about Chinese New Year. The story, the tradition and new vocabularies associated with this holiday. Then we went on and worked on describing the houses, rooms and directions."
"This is the first session with the student. It is important to me to not only get to know the student better but also understand their objectives with our sessions. He is more interested in building his conversational skills in Mandarin, so our sessions will mostly be built around helping him speak and comprehend spoken Mandarin. We will be starting with the PinYin table to familiarize him with common sounds and pronunciations in Mandarin, and move forward from there."
"The student and I went through the second half of lesson 5 today. At the beginning of the session, I quizzed her on the core/supplemental vocabulary words. She did a great job at recalling the characters from memory. Today's session was filled with doing a lot of exercises, from filling in the blanks, matching, and creating sentences to translating paragraphs to English. She is also doing a great job at translating Chinese to English. For next class, she will have a few exercises to do and she should also be reviewing the previous chapter's material."
"The student only had one sheet for homework today, so I helped her finished her homework and correct a few mistakes. Then after that, I helped her study the vocab of the week by doing dictations. We did it 3 times each, and she got better and better each time! Good job today!"
Nearby Cities:
Cincinnati Mandarin Chinese Tutoring
,
Dayton Mandarin Chinese Tutoring
,
Fairfield Mandarin Chinese Tutoring
,
Dublin Mandarin Chinese Tutoring
,
Westerville Mandarin Chinese Tutoring
,
Gahanna Mandarin Chinese Tutoring
,
Mason Mandarin Chinese Tutoring
,
Powell Mandarin Chinese Tutoring
,
Loveland Mandarin Chinese Tutoring
,
Reading Mandarin Chinese Tutoring
,
New Albany Mandarin Chinese Tutoring
,
West Carrollton Mandarin Chinese Tutoring
,
Greene County Mandarin Chinese Tutoring
,
New Lebanon Mandarin Chinese Tutoring
,
Casstown Mandarin Chinese Tutoring
Nearby Tutors:
Cincinnati Mandarin Chinese Tutors
,
Dayton Mandarin Chinese Tutors
,
Fairfield Mandarin Chinese Tutors
,
Dublin Mandarin Chinese Tutors
,
Westerville Mandarin Chinese Tutors
,
Gahanna Mandarin Chinese Tutors
,
Mason Mandarin Chinese Tutors
,
Powell Mandarin Chinese Tutors
,
Loveland Mandarin Chinese Tutors
,
Reading Mandarin Chinese Tutors
,
New Albany Mandarin Chinese Tutors
,
West Carrollton Mandarin Chinese Tutors
,
Greene County Mandarin Chinese Tutors
,
New Lebanon Mandarin Chinese Tutors
,
Casstown Mandarin Chinese Tutors
Call us today to connect with a top
Mandarin Chinese tutor in Columbus, OH
(614) 682-2660