We are open Saturday and Sunday!
Call Now to Set Up Tutoring:
(614) 682-2660
Private In-Home and Online ISEE Tutoring in Columbus, OH
Receive personally tailored ISEE lessons from exceptional tutors in a one-on-one setting. We help you connect with in-home and online tutoring that offers flexible scheduling and your choice of locations.
How can a tutor help your child master the ISEE?
There are numerous benefits associated with independent schools. Therefore, it's no surprise that many students are eager to get into these unique educational institutions. But before they're accepted, they'll likely have to take the Independent School Entrance Examination (ISEE). The ISEE is a comprehensive exam that is offered at three different levels. A student's acceptance into the independent school they're applying for is largely contingent upon the score they receive on the ISEE. That's why it is critical that students prepare and study for the test. Preparing for the ISEE alone may be an overwhelming experience for some students. Sometimes individual studying and classroom learning aren't enough for students to develop a solid understanding of the subject material that appears on the test. If your child is struggling to prepare for the ISEE, consider pairing them with a personal ISEE tutor. Varsity Tutors may help you connect with a personal ISEE tutor who might help your child overcome their studying obstacles.

Varsity Tutors' experienced educational directors are happy to help students in Columbus, OH, connect with a qualified ISEE tutor who might help them pursue their goals. These tutors are ISEE experts; they know each section of the test inside and out, and they have years of developing effective test-taking strategies and tools under their belt. A personal ISEE tutor may share their insights and expertise with your child so that come test day, you all feel confident in your child's abilities.

You may easily connect with a qualified ISEE tutor in Columbus by contacting one of our educational directors. Regardless of which areas your child struggles with the most, an ISEE tutor may work with them, at their pace, until the gaps in their comprehension are bridged. If your child wants to review the quantitative portion of the test, their tutor may prepare practice math problems that fit their grade level. Or if your child is looking to hone their reading comprehension skills, their tutor may present them with strategic vocabulary or inference guides.

Varsity Tutors may assist you in connecting with a professional tutor in Columbus who may try to help your child prep for the ISEE. There are tutors who are available to meet with you in person at the time and location of your choosing. They are also available for online, face-to-face tutoring sessions through a live learning platform. We may help you find a professional ISEE tutor in Columbus, OH, who may offer your child engaging study sessions to make the most use of their time.
Recent Tutoring Session Reviews
"We began the session with making vocab cards and finding clever ways to remember the words. We then went through lesson 7-9 of her textbook. These covered counting numbers, addition and subtraction properties, and problem solving. I assigned her to practice the vocab and work the written practice for the three lessons as homework."
"We spent the first half of our session working through some math problems. We discussed converting fractions to decimals to percents and reversing the process. The student was succeeding in the problems by the end of the session, but we will review next week to make sure she retained the lesson. We also worked a bit on some simple algebra problems. The second half of the session, we continued building vocabulary through Latin roots and worked through some of the practice synonym problems and fill in the blank. The student still tends to guess without reading the whole question some of the time, so that is another thing we will keep working on."
"We started by working on the students homework and did everything but her reading response. Then we moved on to ISEE practice. We reviewed the reading passage she had for homework and then practiced adding and subtracting negative numbers."
"The student worked on reading comprehension and building vocabulary, reading 2 essays from his practice book and working 1 section in vocabulary. He also continued working on multiplication. He's having slight difficulty with problems requesting multiplication with larger numbers. We will help him get a grasp on this concept within the next session or two."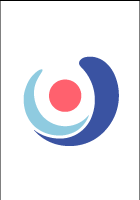 "We worked on the student's essay that she did for homework, looking at some spelling errors and some tips on tying the essay together with her main idea. We spent most of the session on math and worked on synonyms to finish the session."
"The student and I reviewed strategies for the reading comprehension section of the test. We also discussed the difference between big idea and small details and practiced identifying each within two different passages. We practiced summarizing the passages in order to determine main idea and author's purpose, and identified supporting details. We discussed the approach to writing a well-organized essay. We will continue with this brief introduction to test essay writing during out next session."
"Today we spent most of the session working on math. We made a chart of divisibility rules, practiced identifying divisibility, made two different charts about factors, greatest common factor, multiples, and prime numbers. I also gave him a crossword puzzle of the vocabulary words he has been studying for the test, and we made a list of strategies for the sentence completion section of the test and practiced using those strategies."
"We began by going over the reading comprehension the student did for homework. I then went over some arithmetic concepts and we did some problems. I also gave him some vocabulary words to learn and some tips for learning them. Finally we did a little more reading comprehension."
"The student had reviewed last week's Math section and circled the ones that she wanted to discuss. We went through each one step by step. I asked her what operation would needed to be performed, most of the time she knew or was on the right track. I then timed her on a verbal section. She did well with time management. However, we need to increase her vocabulary. We discussed strategies she could use when she doesn't know a word. We reviewed prefixes and root words. She had heard many of them, so now she needs to be able to use her prior knowledge to decipher new words. I assigned her a set of synonym questions to work on."
"Today we worked on vocabulary, sentence completion and various math topics.

The student completed approximately 2/3 vocabulary and sentence completion problems correctly.

For sentence completion, we discussed finding the word that was a contrast to the information given in the sentence

During math topics, she was able to understand the reasoning strategies that I presented to her. She has a good sense of proportional reasoning."
"The student and I worked on some vocabulary and some reading to start the lesson. We then drew our attention to some of the math concepts that she could use extra support with, based on her most recent practice test results. We will continue drilling percents, decimals, and fractions until she feels comfortable tackling these topics without my help."
"This was our first session. The student is still waiting for her practice book so they had not taken their practice test, so we went over what they should expect on the test. We began test prep for synonyms and sentence completion. The drills were hard, but they did very well with process of elimination and will hopefully not get discouraged with the practice test."
Nearby Cities:
Cincinnati ISEE Tutoring
,
Dayton ISEE Tutoring
,
Fairfield ISEE Tutoring
,
Dublin ISEE Tutoring
,
Westerville ISEE Tutoring
,
Gahanna ISEE Tutoring
,
Mason ISEE Tutoring
,
Powell ISEE Tutoring
,
Loveland ISEE Tutoring
,
Reading ISEE Tutoring
,
New Albany ISEE Tutoring
,
West Carrollton ISEE Tutoring
,
Greene County ISEE Tutoring
,
New Lebanon ISEE Tutoring
,
Casstown ISEE Tutoring
Nearby Tutors:
Cincinnati ISEE Tutors
,
Dayton ISEE Tutors
,
Fairfield ISEE Tutors
,
Dublin ISEE Tutors
,
Westerville ISEE Tutors
,
Gahanna ISEE Tutors
,
Mason ISEE Tutors
,
Powell ISEE Tutors
,
Loveland ISEE Tutors
,
Reading ISEE Tutors
,
New Albany ISEE Tutors
,
West Carrollton ISEE Tutors
,
Greene County ISEE Tutors
,
New Lebanon ISEE Tutors
,
Casstown ISEE Tutors
Call us today to connect with a top
ISEE tutor in Columbus, OH
(614) 682-2660