Call Now to Set Up Tutoring:
(614) 682-2660
Private In-Home and Online ACT Tutoring in Columbus, OH
Receive personally tailored ACT lessons from exceptional tutors in a one-on-one setting. We help you connect with in-home and online tutoring that offers flexible scheduling and your choice of locations.
How can a tutor help you master the ACT?
The American College Testing (ACT) exam is one of the most important standardized tests you may take, because it plays a major role in determining whether you are admitted into the college of your choice. The ACT is used as part of the undergraduate admissions process by numerous universities and colleges. The university or college that you attend plays a role in determining where you work after graduating. Thus, it is imperative that you perform well on the ACT.

The ACT is three-and-a-half hours long and consists of five sections. These five sections are English, math, reading, science, and writing. The English section involves topics such as style, organization, strategy, sentence structure, and grammar and usage. The math section includes questions concerning trigonometry, coordinate geometry, plane geometry, algebra, and pre-algebra. The reading section examines your reading comprehension abilities. The science section requires that you be able to interpret, analyze, evaluate, reason, and problem solve. Finally, the writing section includes an optional essay. Despite the essay being optional, it is still a good idea to take it seriously, because your score for the section is still sent to the colleges and universities you are applying to. Being fully prepared for the ACT may be a challenging endeavor. If you do not believe that you are as prepared for the exam as you should be, you may likely benefit from working with a private ACT tutor. Work towards having yourself ready for the ACT exam by contacting Varsity Tutors' educational directors in Columbus to get the help you need today.

We may find you a tutor in Columbus, OH, who may take all of your ACT goals into account to create an individualized study plan just for you. Your tutor may analyze your specific learning style and devise a way to adapt the way they teach to accommodate that.

We may connect you with an experienced and trusted ACT tutor in Columbus who may be the best match for you. Because your tutor may be working with you on an individual level, they may get to know you personally, which allows them to figure out what material you need to study and how you need to study it to perform your best on exam day.

Your tutor is available to meet you either in person or face-to-face online. Your tutor may also meet you at anytime and location you choose, such as at Columbus Commons, at your house, or at the Columbus Metropolitan Library, to name a few. The educational directors at Varsity Tutors may connect you with brilliant ACT tutors in and around Columbus, OH.
Recent Tutoring Session Reviews
"The student is ready for this test. She's scoring as high as she should on Math (36), and just about there with her other subjects as well. We did a few reading and science passages together, and I can't wait to see how her hard work pays off :)"
"We spent some time in the first hour going over imaginary numbers; the student just had a few questions. Then we reviewed the practice ACT that the student took last Saturday and discussed strategies for success on the test this coming Saturday."
"The student and I perfected her essay today, we reviewed the concepts we learned yesterday and she applied them to an essay today. We then reviewed each section of the ACT and picked out her weak spots and talked about how to avoid missing similar problems. I gave her advice about the timing of the ACT and what to bring with her. She was a pleasure to work with."
"The student found the strategy that I taught her the previous week (to substantiate all of her reading answers with evidence from the passage) greatly improved her accuracy. She was still going over the time limit, however, so I gave her a reading test, asking her to "beat" her time after every section to gradually bring her time down to within the test's limits."
"This was the student's and my last session before his ACT. I had the student do practice problems from each section until he felt comfortable. His timing was perfect on 3/4 sections, and only slightly off on the reading. I think this ACT will go much better than last time."
"The student and I met and worked on ACT English and reading. We worked on timing. She was working too quickly. We only did half of a reading test, but we'll finish that test next weekend when we meet again."
"Worked with the student on who vs whom and transitions in English, plane geometry and advanced math, paraphrasing questions, and advanced science strategies. Performed very well and talked about game-plan for this test."
"We reviewed the grammar activities and reading sections that the student completed for homework. Then we practiced the reading section again, carefully identifying the key words in the text and questions. Finally we moved on to the science section. We approached this in the same way as the reading section, finding and matching the key words from the questions with the graphs and written information. The student will complete the science, reading, and English sections on his own, and continue to do some math practice."
"The student and I worked a lot on science today. We went through 3 passages together so I could work with the student on how to approach the passages. We discussed the importance of relying on the figures when answering the questions. The student did great and with more practice, I think her science could become as strong as her verbal sections.
In math, we went over some pre-algebra questions and began to go over plane geometry."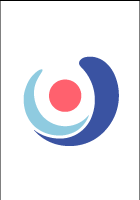 "The student and I had a good session this week. Her scores continue to improve and she seems very upbeat about the work. She had not had time to finish the whole assignment I had given her (an entire practice test) but she had done most of it and we worked through the rest in the session."
"Student 1:

Student 1 and I went over the mini ACT I had given her the previous week. She took each section timed and in secession so as to simulate actual testing conditions, and then we went over the questions she had missed before discussing some strategies. She's improved quite a bit in both reading and science, and I think that her goal score is definitely attainable.

Student 2:

Student 2 and I also went over the mini ACT. She did well on math and reading but struggled with one of the science passages, which is atypical for her. That said, she has improved quite a bit and I believe that she is more than capable of earning her goal score as well. She should do very well."
"The student and I met for the first time today to begin work preparing her for the ACT. We spent a bit of the session getting to know one another and then I began with an introduction to the ACT, differences it has from the SAT, and general strategies for each of the three subsections on the test. She's a quick learner and I think this will be fun."
Nearby Cities:
Cincinnati ACT Tutoring
,
Dayton ACT Tutoring
,
Fairfield ACT Tutoring
,
Dublin ACT Tutoring
,
Westerville ACT Tutoring
,
Gahanna ACT Tutoring
,
Mason ACT Tutoring
,
Powell ACT Tutoring
,
Loveland ACT Tutoring
,
Reading ACT Tutoring
,
New Albany ACT Tutoring
,
West Carrollton ACT Tutoring
,
Greene County ACT Tutoring
,
New Lebanon ACT Tutoring
,
Casstown ACT Tutoring
Nearby Tutors:
Cincinnati ACT Tutors
,
Dayton ACT Tutors
,
Fairfield ACT Tutors
,
Dublin ACT Tutors
,
Westerville ACT Tutors
,
Gahanna ACT Tutors
,
Mason ACT Tutors
,
Powell ACT Tutors
,
Loveland ACT Tutors
,
Reading ACT Tutors
,
New Albany ACT Tutors
,
West Carrollton ACT Tutors
,
Greene County ACT Tutors
,
New Lebanon ACT Tutors
,
Casstown ACT Tutors
Call us today to connect with a top
ACT tutor in Columbus, OH
(614) 682-2660