Call Now to Set Up Tutoring:
(202) 779-1569
Private In-Home and Online Math Tutoring in Columbia, MD
Receive personally tailored Math lessons from exceptional tutors in a one-on-one setting. We help you connect with in-home and online tutoring that offers flexible scheduling and your choice of locations.
How can a Math tutor help you?
Math is one of the most valuable skills your child can learn because of how much it is used. Concepts such as division and percentages are used just about every day. Math is used in just about every academic subject, every standardized test, and in a variety of practical areas. If you want to strive to ensure that your child is getting off to a good start in this immensely important subject, you should connect them with a private math tutor. Students looking for math tutoring in Columbia can get assistance locating a private math tutor from the educational directors at Varsity Tutors.
A math tutor in Columbia could break down the most complicated concepts in a way that is easy for your child to understand. Whether your child is having a tough time with solving basic equations, problem solving, rounding, or working with the metric system, their private tutor will be there to offer guidance and support. Additionally, working with a private tutor enables your child to work at their own pace. This means that they are able to spend as much time working through a topic as they need to in order to fully comprehend it. Their private math tutor can also identify what topics they are having the hardest time with and developing a study plan that centers around those areas. This works towards the goal that your child is getting the most out of their study sessions.
We will find your child an expert math tutor in Columbia, MD, who will create a comfortable learning environment. Many students dislike math because they find it boring. Your child's private math tutor can try to help your child enjoy math by offering math games and activities. Their tutor will keep them engaged, which will make sure child more interested in studying math. Their tutor can also adapt the way they teach to match your child's learning style so that they have an easier time understanding the provided information.
Any of the independent math tutors that Varsity Tutors can connect your child with in Columbia, MD, are experienced professionals. They are also known for their flexibility and convenience. Your child's private math tutor is available to meet them either in person or face-to-face online. Their tutor is also able to meet them at a time and location that works best for both you and your child. So if your child would like to study at the Howard County Library, at Anna's Coffee Roastery, at Centennial Park, or at your house, their tutor can meet them there.
Recent Tutoring Session Reviews
"The student liked my notes sheet, so I made more for the concepts she's covering while she works on the practice problems. It's great because when she has a question, I already have visuals laid out to support my explanations."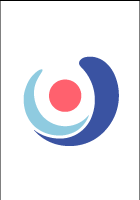 "Went over functions - definition, inverse, evaluating, operations, compositions, domain and range, exponential and logarithmic. We also went over several problems on matrix algebra and geometry/trigonometry. We will focus on more complex figures next time."
"We discussed finding surface areas of graphs rotated about an axis. We also reviewed the student's test from Monday, and some of the topics from the beginning of the semester."
"The student and I finished discussing all of the topics. We also discussed word problems and study skills for math. Additionally, we touched on the various topics she will be discussing in school next year."
"The student and I focused on math today. We continued out of the 7th grade book, working from chapter 2 on multiplying and dividing decimals. We also began working on scientific notation."
"We began the session by going over the student's homework in Algebra. For biology, the assigned questions were a bit more open-ended, and the student did well expressing ideas into his own words on paper."
"The student and I continue working on algebraic equations this session. We began by reviewing single step equations and looking at related word problems. After she went over single-step equations, we moved on to two-step equations. It was a smooth transition, and she was easily able to apply her knowledge from single-step to two-step equations. She moved through the two-step equations well, so we were able to transition to multi-step equations in the same session. After reviewing combining like terms, she was easily able to perform these equations as well."
"We began working on assessment Math in this section. The student is able to handle the problems once she has gotten the equations. We will spend most of our time working on this and geometry problems in upcoming sessions."
"The student is very smart and great with simplification and solving. We did a variety of problems. Word problems (including rates, interest, concentrations, and averages), imaginary numbers, factoring, and finding the least common denominator. She is a really quick study, so I think she will do well in this class."
"Tonight the student had a review sheet of solving problems with one variable and a practice sheet of consumer math (dividing a restaurant bill, including a tip, among several diners). She needs to practice her multiplication facts to make the math more fluent. We also worked a few problems that involved 3 digit by 3 digit multiplication."
"We went over the topics she has been going over in class, such as operations involving rational numbers and finding the square roots. Her skills in working with fractions has improved and she only made minor calculation errors. She has an upcoming test so we went over some topics that she hasn't gone over in class yet but will be on her test. We did problems that involved absolute values, turning mixed numbers into improper fractions and order of operations."
"The student has a test tomorrow so we went through his review packet for Algebra II. This included mostly functions, graphs, and line equations. We were able to identify areas he was having trouble with: converting the different forms of line equations into others, but after some examples he had a better grasp. He often tried to calculate things in his head which led to some mistakes, but I think he sees the need to write things down."
Nearby Cities:
Alexandria Math Tutoring
,
Arlington Math Tutoring
,
Bethesda Math Tutoring
,
College Park Math Tutoring
,
Fairfax Math Tutoring
,
Prince George's County Math Tutoring
,
Reston Math Tutoring
,
Silver Spring Math Tutoring
,
Wilmington Math Tutoring
,
King of Prussia Math Tutoring
,
Downingtown Math Tutoring
,
West Chester Math Tutoring
,
Springfield Math Tutoring
,
Radnor Math Tutoring
,
Chester County Math Tutoring
Nearby Tutors:
Alexandria Math Tutors
,
Arlington Math Tutors
,
Bethesda Math Tutors
,
College Park Math Tutors
,
Fairfax Math Tutors
,
Prince George's County Math Tutors
,
Reston Math Tutors
,
Silver Spring Math Tutors
,
Wilmington Math Tutors
,
King of Prussia Math Tutors
,
Downingtown Math Tutors
,
West Chester Math Tutors
,
Springfield Math Tutors
,
Radnor Math Tutors
,
Chester County Math Tutors
Call us today to connect with a top
Math tutor in Columbia, MD
(202) 779-1569