Call Now to Set Up Tutoring:
(202) 779-1569
Private In-Home and Online ISEE Tutoring in Columbia, MD
Receive personally tailored ISEE lessons from exceptional tutors in a one-on-one setting. We help you connect with in-home and online tutoring that offers flexible scheduling and your choice of locations.
How can a tutor help your child master the ISEE?
Are you the parent of a child who is planning on applying to a private or independent school? If so, they might be expected to take the Independent School Entrance Examination, or ISEE. This examination is a standardized test that many schools use to help them make decisions regarding admissions, and it assesses one's knowledge in verbal reasoning, math, reading comprehension, essay writing, and quantitative reasoning. There are three versions of the test: Lower, Middle, and Upper Level, which are given to students depending on their current grade level. If your child is preparing for the ISEE, consider having them work with a private tutor who might help them prepare for test day. You can get connected with a skilled ISEE tutor in Columbia, MD, by contacting Varsity Tutors.

Varsity Tutors can help you connect with a professional ISEE tutor in Columbia who could teach your child in a student-centered manner. Your student might be able to work alongside their tutor to learn difficult concepts and complete challenging problems. Along the way, they will benefit from meaningful explanations and hands-on assistance that is designed to try to improve their overall understanding of the material. Additionally, their tutor is also able to give them advice that can help them prepare for test day, so that your child takes the exam while feeling relaxed and confident.

Personalized ISEE instruction in Columbia will allow your child to develop a rapport with the tutor to facilitate the learning process. After the first session, the tutor is able to assess your child's proficiency level and preferred learning style. With this information, they can then create a lesson plan that is optimized for your student. This means that every lesson will be exciting and taught in a way that attempts to try to help your child overcome any weaknesses they have, while also building upon their stronger areas.

If you're looking for ISEE tutors in Columbia, MD, the educational directors at Varsity Tutors will be happy to help. We will assist you in finding a tutor who is flexible and could teach your child at a time that works best for you. They might be more than happy to meet your child for lessons at a location that you find comfortable, like your home or the library. Study sessions can happen any time during the week, even at night or over the weekend. Furthermore, if your student can't meet in person, access the live learning platform and register them for face-to-face online ISEE tutoring sessions, so that they can always access a tutor regardless of where they are.
Recent Tutoring Session Reviews
"The student practiced for the algebra that may be contained on the lower level entry exam. While he scored 90% or above on solving simple algebraic expressions, he needs more practice with expressions that may contain fractions. We will be working more on this area in our session on Wednesday. He also completed several vocabulary practices, scoring 94% or better on each practice."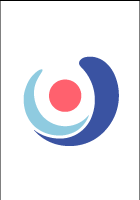 "We worked on math with reading tables. The first student seems to be more interested in straight math, while the second student responds well to the story aspect of word problems. We are also emphasizing topic sentences and closing sentences in their writing."
"Covered fractions, including what area of a figure is shaded, adding, subtracting, and multiplying fractions, also distributive property, also divisibility rules also did some sentence completion and vocabulary problems. Left a list of things to review with the student's father - Associative, commutative, and distributive properties, multiplication rules, and multiplying and dividing fractions."
"The student and I worked on the Quantitative Reasoning section of the book. We worked on converting fractions to decimals, long division, simplifying fractions, and understanding decimal place values. We will need to continue working on long division, especially with decimals, as that was difficult for him. Overall, the student seems to know some test taking strategies but needs to practice taking his time and reading carefully."
"We covered basic geometry based on the results of the diagnostic test. We worked with points on a grid and perimeter. We touched on area as it pertains to perimeter. We used vocabulary strategies to learn the new words and did problems on the whiteboard."
"Today, the student and I worked on more operations with decimals. This mostly included multiplying double-digit decimal problems and dividing by decimals. Dividing by decimals took up most of our time, but after we finished with that, we were able to quickly cover turning remainders into decimals, which was a big win for him."
Nearby Cities:
Alexandria ISEE Tutoring
,
Arlington ISEE Tutoring
,
Bethesda ISEE Tutoring
,
College Park ISEE Tutoring
,
Fairfax ISEE Tutoring
,
Prince George's County ISEE Tutoring
,
Reston ISEE Tutoring
,
Silver Spring ISEE Tutoring
,
Wilmington ISEE Tutoring
,
King of Prussia ISEE Tutoring
,
Downingtown ISEE Tutoring
,
West Chester ISEE Tutoring
,
Springfield ISEE Tutoring
,
Radnor ISEE Tutoring
,
Chester County ISEE Tutoring
Nearby Tutors:
Alexandria ISEE Tutors
,
Arlington ISEE Tutors
,
Bethesda ISEE Tutors
,
College Park ISEE Tutors
,
Fairfax ISEE Tutors
,
Prince George's County ISEE Tutors
,
Reston ISEE Tutors
,
Silver Spring ISEE Tutors
,
Wilmington ISEE Tutors
,
King of Prussia ISEE Tutors
,
Downingtown ISEE Tutors
,
West Chester ISEE Tutors
,
Springfield ISEE Tutors
,
Radnor ISEE Tutors
,
Chester County ISEE Tutors
Call us today to connect with a top
ISEE tutor in Columbia, MD
(202) 779-1569