We are open Saturday and Sunday!
Call Now to Set Up Tutoring:
(202) 779-1569
Private In-Home and Online German Tutoring in Columbia, MD
Receive personally tailored German lessons from exceptional tutors in a one-on-one setting. We help you connect with in-home and online tutoring that offers flexible scheduling and your choice of locations.
Recent Tutoring Session Reviews
"The student and I worked through some practice science passages and worked through some math drills.  We worked through all the different types of science passages, but focused on basics and algebra for math."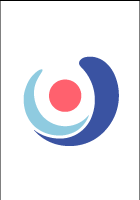 "Today with the student, we worked on two of his homework assignments from school. One involved critically thinking about a Ben Franklin political cartoon and fable (linking the two and explaining them). He has a strong knowledge of grammar and the "correct" way to write (complex, varied sentences etc.)."
"The student did a practice Math assessment test by herself and only missed 3 problems.  I've noticed she's improved since our first meeting, and I think she feels more comfortable with the idea of me helping her.  We practiced all types of math problems related to the assessment test.  "
"The student and I met on Monday and worked through the math section of the ACT. He had understanding of a lot of the material. We talked about showing his work, so that he can check for errors (like if he gets a result that isn't an answer option). We are going to work on the science portion next time and some more math questions. Our focus is going to be on how to get past the time constraints."
"Problem set review; worked on problems in person, identifying any difficulties and providing methodological tips where applicable;  gave student a list of websites for further problems (in preparation for an extended session on Sunday on which we will address any specific issues that she finds)."
"Reviewed with a quiz (multiple choice and individual response) made by me to cover all that we had learned in the last few months. The student did great! Introduced the topic of "tener + que + infinitive" to talk about what has to be done vs what is going to be done (last week's topic of "ir a")."
"In this session the student and I did a thorough review of the chapter of vacation resorts and destinations. In this chapter we learned a lot of vocabulary regarding different activities, places, clothes, and words often used within their own context. Every place was linked to a particular season: Such were the summer with beach, pool activities, and the winter with skiing, snowboarding, ice-skating, etc. She was comfortable identifying the vocabulary and using it in its right context."
"We reviewed previous vocab and verbs by translating sentences aloud. Then we moved forward in the workbook, learning gustar and how to modify adjectives to agree with nouns. Practiced the construction of mas + adj + que."
"The student received the "most improved" award at school! Today we tried to work ahead and read 2 books and wrote 4 sentences about them in anticipation for his reading log this coming week."
"Went over preterite and imperfect tenses and prepared verb forms sheet for the student, which included all forms of simple present, simple past and imperfect with -ER and -AR verbs. The student works hard, and when I slowed the pace down our session worked well, and she rated the session positively."
"The student finished writing her expository essay from Monday. We compared it to the sample scored SAT essays of the same prompt, and discussed where she would be rated in each of the three categories. Then we looked at the differences and similarities between the persuasive and expository essay styles. We also spent some time on her spring break assignment for English (creating a modified annotated bibliography)."
"Today was a great session. The student and I started off with a more difficult vocab quiz, which she did well on despite not studying vocab this week. Then we reviewed her most recent practice test. She improved slightly from the last one and seems happy about her scores. She has a good sense of which questions to omit. Overall, she feels comfortable with the material and should be ready for her test in 2 weeks!"
Nearby Cities:
Alexandria German Tutoring
,
Arlington German Tutoring
,
Bethesda German Tutoring
,
College Park German Tutoring
,
Fairfax German Tutoring
,
Prince George's County German Tutoring
,
Reston German Tutoring
,
Silver Spring German Tutoring
,
Wilmington German Tutoring
,
King of Prussia German Tutoring
,
Downingtown German Tutoring
,
West Chester German Tutoring
,
Springfield German Tutoring
,
Radnor German Tutoring
,
Chester County German Tutoring
Nearby Tutors:
Alexandria German Tutors
,
Arlington German Tutors
,
Bethesda German Tutors
,
College Park German Tutors
,
Fairfax German Tutors
,
Prince George's County German Tutors
,
Reston German Tutors
,
Silver Spring German Tutors
,
Wilmington German Tutors
,
King of Prussia German Tutors
,
Downingtown German Tutors
,
West Chester German Tutors
,
Springfield German Tutors
,
Radnor German Tutors
,
Chester County German Tutors
Call us today to connect with a top
German tutor in Columbia, MD
(202) 779-1569