Call Now to Set Up Tutoring:
(832) 748-1733
Private In-Home and Online Computer Science Tutoring in College Station, TX
Receive personally tailored Computer Science lessons from exceptional tutors in a one-on-one setting. We help you connect with in-home and online tutoring that offers flexible scheduling and your choice of locations.
Recent Tutoring Session Reviews
"The student was able to complete most of what was tasked of him during our last session in regards to the matrix navigation. The entire session was spent tracking down and fixing bugs. The problems arose from the paradigm shift, as we reworked old code to work in a new, specific manner. The previous assignments had him load all the matrices in from a file. In this version, we had to manually create one of them ourselves. Also, the previous project allowed us to overwrite our internal matrix to get an answer. In this case, we have to use the original data and the multiplied version to get our answer. This means, we had to change how are matrices are juggled in the background. Moving forward, he still has to implement the other half of the project, which is to navigate the graph using DFS and remember his path using a hash table. All the tools he needs to complete this have been discussed, and I emailed him a reminder. If we have another session soon, it will be to cover that information."
"We focused heavily on the next assignment. I worked with the student by providing comments for code-building and did some debugging. I left her to work out some minor kinks and formatting issues. She is improving at least in regards to remembering the core features of the programs. We need to work more on understanding a few concepts (void methods and how they work) if those concepts are going to be required later in class. Overall, the student is succeeding and finished her last assignment without additional help from me."
"We programmed part of the student's project in C++ to convert temperatures from Fahrenheit to Celsius and vice versa. He was having a difficult time compiling his code. I showed him how to use MS Visual Studio, and we created functions to display the menu of selections and to retrieve the user's selection. If the user entered an invalid selection, we re-displayed the menu and prompted him to enter a selection. We will meet again on Saturday afternoon."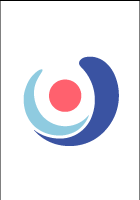 "We reviewed the issues the student was having with her assignments in C programming. We also reviewed the fundamentals of functions including parameters and variable declaration. She was struggling the most with functions in general. We briefly discussed the trade-offs between CPU usage and memory for different looping strategies. I introduced binary function XOR for encryption."
"We went through the event/priority queue assignment. The student is getting better with the code, but this is a challenging assignment. We didn't finish it, but got most of the errors fixed. It's a pleasure experience working with him."
"We covered 2D arrays and how to work with them to create patterns and use if statements to do something based on the value in the array. The student needed help most with syntax of the arrays, how to put a value in the array, and how to access a value in the array. However, I believe he understands it now. He is able to input numbers into the 2D array well now. During the next lesson, I hope to finish up pattern drawing in the 2D array. From there, we will start on a basic credit card program, using parallel arrays and then using that as a basis, we will work with classes and objects."
Nearby Cities:
Bellaire Computer Science Tutoring
,
West University Place Computer Science Tutoring
,
Sugar Land Computer Science Tutoring
,
Katy Computer Science Tutoring
,
Missouri City Computer Science Tutoring
,
Stafford Computer Science Tutoring
,
Pasadena Computer Science Tutoring
,
Pearland Computer Science Tutoring
,
Rosenberg Computer Science Tutoring
,
Deer Park Computer Science Tutoring
,
South Houston Computer Science Tutoring
,
Richmond Computer Science Tutoring
,
Galena Park Computer Science Tutoring
,
Meadows Place Computer Science Tutoring
,
Manvel Computer Science Tutoring
Nearby Tutors:
Bellaire Computer Science Tutors
,
West University Place Computer Science Tutors
,
Sugar Land Computer Science Tutors
,
Katy Computer Science Tutors
,
Missouri City Computer Science Tutors
,
Stafford Computer Science Tutors
,
Pasadena Computer Science Tutors
,
Pearland Computer Science Tutors
,
Rosenberg Computer Science Tutors
,
Deer Park Computer Science Tutors
,
South Houston Computer Science Tutors
,
Richmond Computer Science Tutors
,
Galena Park Computer Science Tutors
,
Meadows Place Computer Science Tutors
,
Manvel Computer Science Tutors
Call us today to connect with a top
Computer Science tutor in College Station, TX
(832) 748-1733