We are open Saturday and Sunday!
Call Now to Set Up Tutoring:
(202) 779-1569
Private In-Home and Online Reading Tutoring in College Park, MD
Receive personally tailored Reading lessons from exceptional tutors in a one-on-one setting. We help you connect with in-home and online tutoring that offers flexible scheduling and your choice of locations.
How can a Reading tutor help you?
As an academic course, reading is the gateway to success in many other scholastic areas. It is so important that your child understand and excel at reading, as it build skills in comprehension, imagination, vocabulary, decoding, and phonetics. If your student develops a command in reading, their understanding of additional complex topics, like figurative language, antonyms, synonyms, inferences, and contractions, could grow. In addition, high quality skills in reading are directly connected to superior problem solving and critical thinking, two important components for your child's future educational success. If reading is challenging for your student, Varsity Tutors can assist. We can match you with a College Park, Maryland, tutor who might help your child excel at reading.
Our educational directors will find a reading tutor in College Park who has the teaching experience to try to make the most complicated reading concepts simple, easy, and understandable. Not only will they have an excellent educational background in reading, they will also have significant, relevant field experience. As professionals, they will be abreast of current topics like Common Core requirements and standards.
During the initial meeting, your tutor will be able to utilize available teaching and learning tools to quickly assess your child's level of reading proficiency. They will then begin to tackle problem areas and reinforce areas of strength. They will also address all types of reading-based topics, including fluency, sequencing, predictions, and summarizing. In addition, they will be familiar with high-level reading concepts, like emergent literacy, metacognition, and linguistics. Finally, they can help to try to improve your child's study skills, address potential test-anxiety, and provide helpful test taking tips.
Varsity Tutors will connect you with an experienced tutor in College Park, Maryland, who realizes that flexibility and individualization are critical to your child's reading success. Today's schedules are full of all types of activities, educational or otherwise. Regardless of how difficult, your tutor will develop a schedule that fits into your and your child's available timeframe. They will offer daytime and evening choices, weekday and weekend selections, and in-person and online options. Plus, you can select a meeting location that meets your child's learning style, including meeting in the comfort of your own home, at your local library, a school, or a favorite study spot.
A passionate reading tutor in College Park may be your best bet for your child to do well in their course. Contact Varsity Tutors today to begin the journey to success!
Recent Tutoring Session Reviews
"I think that the Little House in the Big Woods book is a really good level for the student. It's just challenging enough but she can also get through it mostly on her own. She did really well this week sounding out words even when she had never seen them before and didn't know their meaning. She had a little difficulty interpreting the directions in math story problems but after talking with her, I realized that they were a level above what she had been working on previously in school. Her homework this week is to find words she doesn't know in her book and look up their definitions and write sentences with her mom."
"We focused on comprehension. I asked the student to infer, analyze, recall, predict, and identify different things in/from the story, Never Kick a Ghost. This book is a collection of short Halloween stories. We discussed fiction vs. non-fiction and how we identify those types of writing. We also briefly discussed geography thanks to the short story about the snake, rabbit, and coyote.

Other topics covered:

Reading between the lines.
Writing with complete sentences.
Identifying the moral of the story and the author's purpose."
"The student and I began the session by reviewing basic greeting phrases in Spanish and practicing writing, reading, and speaking those phrases aloud in short dialogues. Afterward, he and I practiced reading fluency with The Giver, working on reading comprehension questions to review each page. Then we answered questions about the text (both inference and not) using evidence from specific pages and using complete sentences."
"The student and I began work on the fundamentals of writing. We discussed what elements make a story enjoyable and informative: detail, strong characters, word choice, etc. Specifically, we focused upon word choice and the student practiced transforming concrete sentences into more descriptive sentences. He began a one paragraph assignment that asks the student to describe his/her favorite place. When I see him again on Friday, I will review this assignment, with a particular focus on word choice and description."
"We read a story and focused on how to participate in readers theater. The student was able to dissect the story into beginning, middle and end. He was also able to explain what makes it a fairy tale. He completed sight words, phonics, and analogy activities on my computer."
"The student reviewed his reading homework and prepared for the test starting this week. He was 75% accurate answering questions. He learned how to pick the main idea in a paragraph and to accurately identify timelines and infer the meaning of words from usage."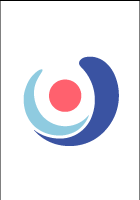 "This session was spent having the student read a chapter for understanding and fluency. She was able to answer comprehension questions from the text."
"The student and I played memory and whiteboard games to practice sight words. We also read a princess story and picked out words that we knew."
"Today we went over vocabulary building, and then the student began practicing writing sentences that provide context clues."
"I worked with the student on reading and comprehension activities today. We completed assignments involving the summarization and inferences of passages read. Also, we worked on main ideas of passages."
"Today we went over reading practice, along with reading comprehension. The student was interested in a book we read together, which was a good development. He was good at guessing what the character was thinking and planning to do as well."
"Today we went over the student's reading section of the test. We are working on how to find evidence for the answer choice, and how to identify the subject and main idea."
Nearby Cities:
Alexandria Reading Tutoring
,
Arlington Reading Tutoring
,
Bethesda Reading Tutoring
,
Fairfax Reading Tutoring
,
Prince George's County Reading Tutoring
,
Reston Reading Tutoring
,
Silver Spring Reading Tutoring
,
Wilmington Reading Tutoring
,
Downingtown Reading Tutoring
,
West Chester Reading Tutoring
,
Chester County Reading Tutoring
,
Maryland Reading Tutoring
,
Baltimore Reading Tutoring
,
Columbia Reading Tutoring
,
Towson Reading Tutoring
Nearby Tutors:
Alexandria Reading Tutors
,
Arlington Reading Tutors
,
Bethesda Reading Tutors
,
Fairfax Reading Tutors
,
Prince George's County Reading Tutors
,
Reston Reading Tutors
,
Silver Spring Reading Tutors
,
Wilmington Reading Tutors
,
Downingtown Reading Tutors
,
West Chester Reading Tutors
,
Chester County Reading Tutors
,
Maryland Reading Tutors
,
Baltimore Reading Tutors
,
Columbia Reading Tutors
,
Towson Reading Tutors
Call us today to connect with a top
Reading tutor in College Park, MD
(202) 779-1569