We are open Saturday and Sunday!
Call Now to Set Up Tutoring:
(202) 779-1569
Private In-Home and Online ACT Tutoring in College Park, MD
Receive personally tailored ACT lessons from exceptional tutors in a one-on-one setting. We help you connect with in-home and online tutoring that offers flexible scheduling and your choice of locations.
How can a tutor help you master the ACT?
For students to be successful during the college admissions process, a higher score on the American College Testing (ACT) exam is the way to go. Your student may appear to have a solid grasp on their English, math, science, and writing skills. Any hidden weaknesses, however, can show in their test performance, and may be exacerbated by deficiencies in preparation and organization. You may have many alternatives for preparing, including test prep study materials for the exam. For even more outside help, Varsity Tutors connects students with independent tutors who are skilled at helping students that are being prepared for the ACT. Call our directors to locate an ACT tutor in College Park, MD, who can provide support for the exam.

A College Park ACT tutor can personalize a study plan for your. They can provide ACT practice tests, so you understand the format of the exam. Your tutor will assess your English, reading, math, and science skills from the start, so they can focus on any gaps well ahead of the time of the test. They're also expert teachers, so they can try multiple teaching methods until they find one that works for you. Feeling lost? Varsity Tutors can help match you with a College Park, Maryland, ACT tutor who can try to inspire and motivate you to attain your goals in the ACT.

Another perk of a non-one-size-fits-all approach is that the tutor can work on your time. With all of your classes and college applications, it might be difficult to fit in another activity. Tutoring, however, may be scheduled at a time that is most convenient for you, even at night or on a weekend. The tutor can travel to your home or other place you are most at ease learning. You may also set up face-to-face sessions online, using a live learning platform.

Even if you have a good understanding of the skills tested on the exam, a tutor could help with getting you comfortable with the test format. Practice tests can be administered, and your instructor will go over your performance on these. They can instill test-taking tips and strategies that could help you go after your goals. Contact us today. Our educational directors will connect you with an ACT tutor in College Park after considering all of your specific goals and needs. Be it reading the instructions properly, or learning how to answer questions in a particular order, your tutor can work on your specific needs to prepare you for test day.
Recent Tutoring Session Reviews
"Today was her last session; she takes her test on Saturday. We did mostly a math and science review as well as going back over general strategy and how to prepare over the next couple of days. I think what will help her is the fact that she is much more confident in her abilities, and also that her familiarity with the test is much better. I fully expect her to get an excellent score."
"We focused on the Reading section, and the student did almost as well on the all-guessing passage as on the three passages where she read/skimmed and answered questions. In the future, she's going to move faster through the section and come back to check specific answers."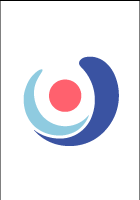 "Today, the student showed demonstrable progress on the mathematics section as well as the reading. We practiced science and I timed him to make sure he was hitting all the limits. I think he'll show drastic improvements all around."
"We worked on a few math topics that needed a bit more solidification, as well as reading in general. She's got it for the most part, though she does need to push herself to focus more during the reading so she can get through them faster. We talked about a few ways to do that, but also planned for the possibility that she only has a few minutes for the last passage so that she has a game plan."
"The student and I did another timed science section to practice her time management skills and strategies. She received the same score as last time, a 25 on the section, which is great news because it means her score is consistent. I gave her some general tips for taking the test and for managing test anxiety. I think she will do well."
"We began by going through a few science passages to brush up on our data interpretation. As he practices on his own, he'll get used to the specific wording of problems. Continuing on, we went through several passages of English to keep on top of grammar/rhetoric, and the student did great here. We wrapped up with some difficult math problems and concepts (circumscribed circles, averages, direct variation, and ordering), and after practicing through several problems, the student had a much stronger handle of these topics by the end."
"The student and I worked on the third English test in the ACT guide, and he showed vast improvement in speed. We will continue to work on finding a medium between speed and accuracy in the coming weeks. We will devote most of our time to math and English."
"This session we went over a practice Reading test as well as part of a practice English test. The student did well on this practice test. She now realizes why the right answer is the best option in these cases; we are focusing on how to avoid making these mistakes by focusing on the key words and being more deliberate in comparing possible answer choices. Next session we will go over the rest of the practice test (English, Math, Science)"
"Today, the student and I continued working on the ACT English section. We started with word usage errors since we had worked on those last time and they are one of the most common types of ACT English questions on the test. We talked about some concepts such as singular and plural nouns and examples of each that can be tricky as well as how to find the subject in an extremely complex sentence. She reasoned through the questions and I helped her if she had questions, got stuck, or made a mistake. Next, we worked on comparative and superlative adjectives and a trick to use with those questions (if it's more than 2 things being compared use -est or most whichever is appropriate and if it is only 2 things being compared use -er or more). Overall, it was a great session and we are planning to meet twice over this upcoming weekend in order to finish our work on the English section before moving on to the Science section."
"We covered critical reading, analyzing scientific charts and data, English grammatical structure, and concepts from geometry, algebra, and trigonometry. He is a bright student and seems to only struggle (and moderately so) with the math section of the ACT. The problems he found most difficult were geometry questions and those testing higher-level abstract reasoning."
"The student and I went over subject-verb agreement and use of pronouns. We did practice questions for these concepts. I had him identify the subjects and verbs within the sentences. We ran into prepositional phrases, so we will fully discuss those next time. We also went over questions he had from the practice English and science passages, though there weren't many because he has been doing quite well. We did a practice reading passage about flies and farm animals. I encouraged him to practice a lot of reading for timing and focus. We will need to discuss how to approach vocabulary questions. For our next session, he will try to do 1 reading, 1 science, 1 math, and 2 English passages."
"We discussed the ACT test in general. She told me she's most concerned about the science. She also told me some specific problem areas for math. We spent most of the time going over an example passage of each of the science question types. I asked her to do the other 4 passages before we meet next. We also reviewed exponents, because it was one of the areas she was having trouble with. I asked her to do some of the math practice test before we meet as well, so that we could be more strategic about which types of problems cause her trouble."
Nearby Cities:
Alexandria ACT Tutoring
,
Arlington ACT Tutoring
,
Bethesda ACT Tutoring
,
Fairfax ACT Tutoring
,
Prince George's County ACT Tutoring
,
Reston ACT Tutoring
,
Silver Spring ACT Tutoring
,
Wilmington ACT Tutoring
,
Downingtown ACT Tutoring
,
West Chester ACT Tutoring
,
Chester County ACT Tutoring
,
Maryland ACT Tutoring
,
Baltimore ACT Tutoring
,
Columbia ACT Tutoring
,
Towson ACT Tutoring
Nearby Tutors:
Alexandria ACT Tutors
,
Arlington ACT Tutors
,
Bethesda ACT Tutors
,
Fairfax ACT Tutors
,
Prince George's County ACT Tutors
,
Reston ACT Tutors
,
Silver Spring ACT Tutors
,
Wilmington ACT Tutors
,
Downingtown ACT Tutors
,
West Chester ACT Tutors
,
Chester County ACT Tutors
,
Maryland ACT Tutors
,
Baltimore ACT Tutors
,
Columbia ACT Tutors
,
Towson ACT Tutors
Call us today to connect with a top
ACT tutor in College Park, MD
(202) 779-1569