We are open Saturday and Sunday!
Call Now to Set Up Tutoring:
(888) 888-0446
Private In-Home and Online College Algebra Tutoring
Receive personally tailored College Algebra lessons from exceptional tutors in a one-on-one setting. We help you connect with in-home and online tutoring that offers flexible scheduling and your choice of locations.
How can a tutor assist you in conquering College Algebra?
Do you struggle with polynomials, linear or quadratic equations, or logarithmic functions? Does the mere mention of these terms make you feel overwhelmed? If so, personal college algebra tutoring can help you with your math anxiety and put you on the path to success. A talented tutor can make a huge difference in your understanding of algebra by providing you with a fresh, new perspective on how you should approach the subject.
The one-on-one attention private tutoring provides means that sessions are customized for you. Your professional tutor can slow down the pace when covering difficult areas and concepts, meaning she or he can break down the explanations that cover problematic areas so that you are more likely to develop a deeper understanding. Moreover, working with a tutor is more efficient than learning only through the traditional classroom method, as she or he can speed over what you already know. Your college algebra tutor can craft a personalized learning plan, so that each session moves you closer to your goal of mastering the subject, all while developing an appreciation for mathematics.
College algebra can be complex, abstract, and difficult to grasp. While it builds on geometry and earlier mathematics, it is fundamentally different. Often it may seem like an entirely different language. Fortunately, you can connect with a tutor who speaks algebra fluently and is dedicated to helping you understand the ins and outs of the course. Additionally, by successfully mastering college algebra, you can are more likely to achieve success in higher levels of math, including geometry, trigonometry, and calculus. This is especially true if you have a talented tutor to guide you through the courses, teaching you the fundamentals and the calculations of various aspects in the course.
It's important to learn the basics before moving on to more complex formulas and equations. If your class moves too quickly for you to understand, the material being presented can seem overwhelming and incomprehensible. Fortunately, a tutor can help you catch up by providing stellar instruction on what you missed or couldn't understand without further assistance.
Your college algebra tutor can model different ways to simplify equations, deal with graphs, and streamline your work with a calculator. If you have trouble with calculation because you don't understand the rules of variable manipulation, or because you have made mistakes along the way, a skilled tutor can teach you a wealth of techniques that can help you make it through complicated problems and equational systems. These tutors have demonstrated mastery in college algebra and other mathematical areas, but also have proven skills in teaching and tutoring. We can help you connect with college algebra tutoring that can help you make sense of all of the concepts covered in college algebra, from expressions and equations to factoring and graphing. Working closely with a private tutor is an excellent way to complete the material necessary to pass your class lectures, or simply to self study and rebuild on important foundations that you might have forgotten.
Do word problems confuse you? You're not alone. Varsity Tutors can help you find a skilled and dedicated tutor who is eager to assist you in translating a story into a functioning algebraic equation, and then give you the skills necessary to solve it. A talented tutor can turn algebra from a foreign concept into something you can handle, and even master! Call your local Varsity Tutors office today and ask about getting help finding a college algebra tutor. There are a number of instructors available who are eager to work around your schedule and set up lessons at a time convenient for you, and they will even meet you in your home on online via the face-to-face live learning platform.
Recent Tutoring Session Reviews
"The student has a good understanding of the basics behind college algebra but just needs more practice to understand where to start on a lot of the problems. We went over several kinds of factoring problems. Once she realized the trick to it, she did very well! We also did several factoring/simplifying problems with add/sub and mult/div which went pretty well. We ended on basics of complex fractions, which are a little more difficult. She is good at finding the LCD for the problems. We just need to work on the way to solve complex fractions since it's a formula in a sense."
"Today the student and I went over problems from a practice test he had printed out for the math placement test. He was able to solve many of the problems easily, but some were more challenging. For those, we went over strategies including polynomial long division, rules of logarithms, trigonometric identities, difference of cubes, and more. We made an appointment for tomorrow, when we will work through another one of the practice tests he printed out."
"Tonight, we started with algebra homework. Her test is tomorrow, but I think she's ready for it. Then, we started talking about orbitals in chemistry."
"Discussed study methods for upcoming tests: reviewing past homework and tests, making a list of past exercises and categorizing topics to better understand which methods to use to solve problems. We discussed systems of equations (linear and non-linear) and matrices."
"We reviewed topics covered in yesterday's tutoring session (distance between two points, midpoint). We also continued where we left off with circle equations from yesterday. We looked at a test the student took this past spring semester for the same class (different professor) and he reworked some of the problems that he had missed. He was able to solve the questions or get closer to the answer than he previously did when he took the test."
"The student and I covered upcoming material. I left her my notes on end behavior of polynomials, and she seemed to like my organization style. She has everything she needs to understand her professor in the upcoming lectures."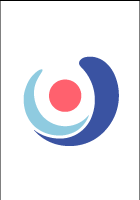 "Today we primarily worked on testing. We actually mastered 8 topics, it was a very productive day, we also completed her homework for week 1 that wont be due until next Wednesday. We did graphing quadratics, domain/range, functions, and multivariate problems."
"We began going over systems of equations where the methods of solving were substitution, elimination or graphing. We then started word problems. As the session wore on, she began to get a hang of the material and improved a lot."
"The student and I worked new word problems involving solving for an area equation given the perimeter. All of the problems had a quadratic equation. We went over how to find the maximum. These problems had many steps and required a lot of reading comprehension. She is starting to get the hang of it. I am focusing on teaching her how to make sense of what the problem is asking and making sure the answer and steps to get the answer all make logical sense."
"We covered plotting graphs given an equation by finding the x- and y-intercepts, the vertex, vertical and horizontal asymptotes and shape of the graph. I have not seen any grades lately. I had the student practice the problems from her book that her teacher had not assigned, to familiarize her with the material. The session went well."
"We covered graphing rational functions, including domains, vertical asymptotes, removable discontinuities, horizontal asymptotes. She is getting there but needs additional repetition to increase her confidence. She needs to carefully watch signs and the small calculations."
"The student and I looked at some of the problems he had missed from his previous sessions, as well as some new issues. We went through domain and range functions, as well as creating piece wise inequalities to model word problems. He will begin working on the next chapter before I see him again next weekend."
Call us today to connect with a top
College Algebra tutor
(888) 888-0446